4 most boring Champions League winners
58.03K //
Timeless
Champions league is the holy grail of football. It is the ultimate glory in the world of club football, and as befitting a Cup held in such high esteem, it draws the most extreme of preparations. Money is thrown about, Championship winning teams are altered and several philosophies are adopted to lay hands on the most coveted trophy in club football. In the most extreme corners are also the teams that have resorted to a dull, sub-standard style of play to minimise risk and thereby increase the chances of winning.Here is a list of 4 teams that have embraced the dark side of football to win the trophy.
#1 AC Milan (2002-03)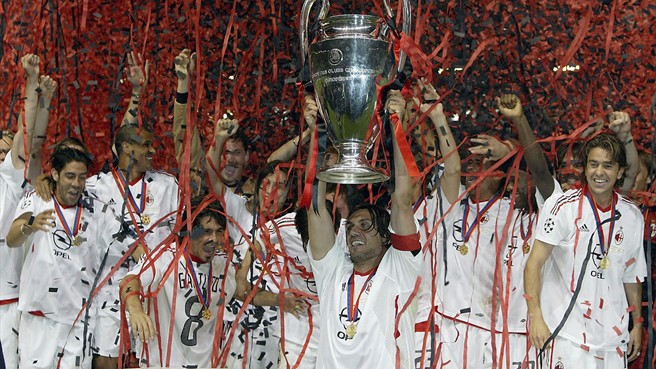 The AC Milan team of 2003 reads out like a who's who of footballing legends from the last decade and yet, despite the opulence of their line-up, they failed to ignite the imagination quite as they were capable of. Under the tutelage of current Real Madrid boss Carlo Ancelotti, Milan stuttered past teams en route to wining the trophy.
Despite boasting the likes of Rivaldo, Seedorf, Rui Costa, Shevchenko, Inzaghi and Pirlo in their team, Milan's game play lacked the chutzpah of teams past, often feeding off of slender one goal wins to stay in the competition. A draw with city rivals, Internazionale was expected to draw fireworks, but the fixture as with others in the competition, succumbed to a meek defensive showing and ended up with a scoreline of 1-1, Milan winning on away goals.
In the build-up to the final, sins of past matches were forgotten and forgiven and expectations were sturdily built. Milan were declared the favorites. What ensued in the final has been described as the most boring final in the modern champions league era. The game ended goal less and the subsequent extra time also shared the same score line. 5 of the first 7 penalties were saved, almost as if the game was averse to any kind of goals.