5 crucial catches dropped or caught in Cricket World Cup finals
5.86K //
Timeless
"Catches win matches" goes the old cliché. And when it comes to big stages, especially the World Cup final, you better grab anything that comes your way. There have been some spectacular catches which have changed the course of the match and the tournament while there have been expensive dropped catches that have had the same effect.Let's take a journey down the memory lane to have a look at some of the most crucial catches – taken or otherwise – that eventually went on to become decisive in World Cup finals.
#1 1975: Ross Edwards drops Clive Lloyd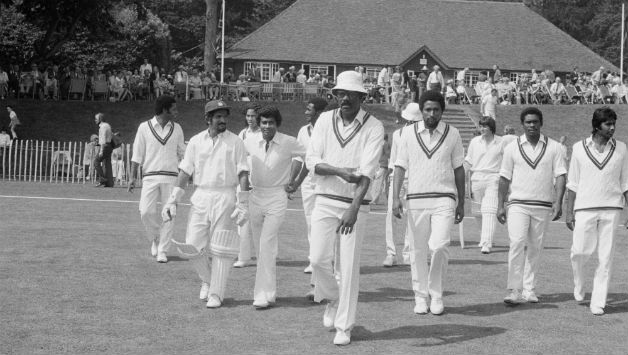 After losing the toss and being put in to bat first West Indies were reduced to 50 for 3 when Clive Lloyd joined Rohan Kanhai in the first ever cricket World Cup final in 1975. Clive Lloyd, playing on 26 – having beaten the ball before – tried to pull a short of a length delivery from Dennis Lillee only to mistime it to midwicket.
Ross Edwards, an athletic fielder, grassed the chance letting off Clive Lloyd who, after that, unleashed one of the greatest hundreds in the history of World Cup finals – 102 of just 85 deliveries. West Indies were in a safe position when he got out at team score of 199.
What Happened next:
West Indies eventually went on to score 291 in the allotted 60 overs. Australia fell short of the target by 17 runs and thus failed to be grab the honour of being a team that won the coveted ODI World Cup trophy for the very first time.
"If you are going to lose, the man you'd like to see beat you is Clive Lloyd"
– Ian Chappell on Clive Lloyd's century in the 1975 World Cup final