5 monetary milestones in football transfer history
41.28K //
Timeless
Player transfers are one of the most interesting concepts of modern day club football. The media, fans and the clubs are all on their toes as soon as the transfer window is near, with rumours, talks and discussions filling the air. Unlike the olden days when a deal exceeding 20 million pounds was termed 'expensive', the advent of large chunks of Arabian and Russian money to the shores of Europe's elite leagues has changed the scenario and now, transfer records are being set and shattered every passing year.From the first ever professional transfer, which was Scottish striker Willie Groves' 100 £ move from West Bromwich Albion to Aston Villa way back in 1893, to Gareth Bale's €100 million from Tottenham Hotspurs to Real Madrid, the world of football has witnessed several milestones in transfer fees. We take a look at some of the record-breakers who set those milestones for the stars of the future.
#1 1 Million Pounds: Giuseppe Savoldi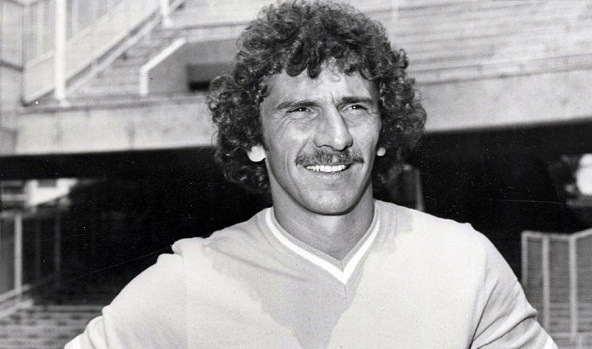 The late Italian striker Savoldi became the world's first millionaire footballer when he moved from Bologna to Napoli in 1975 for a fee of 2 billion Liras which was then equivalent to 1.2 million pounds. Savoldi started his career at Atlanta before moving to Bologna.
Having amassed 85 goals in 201 appearances for Bologna, Savoldi then broke Johan Cruyff's 0.9 million pound transfer record as he moved to Napoli in 1975, and stayed there for 4 years scoring 55 goals from 118 appearances.
#2 5 Million Pounds: Diego Maradona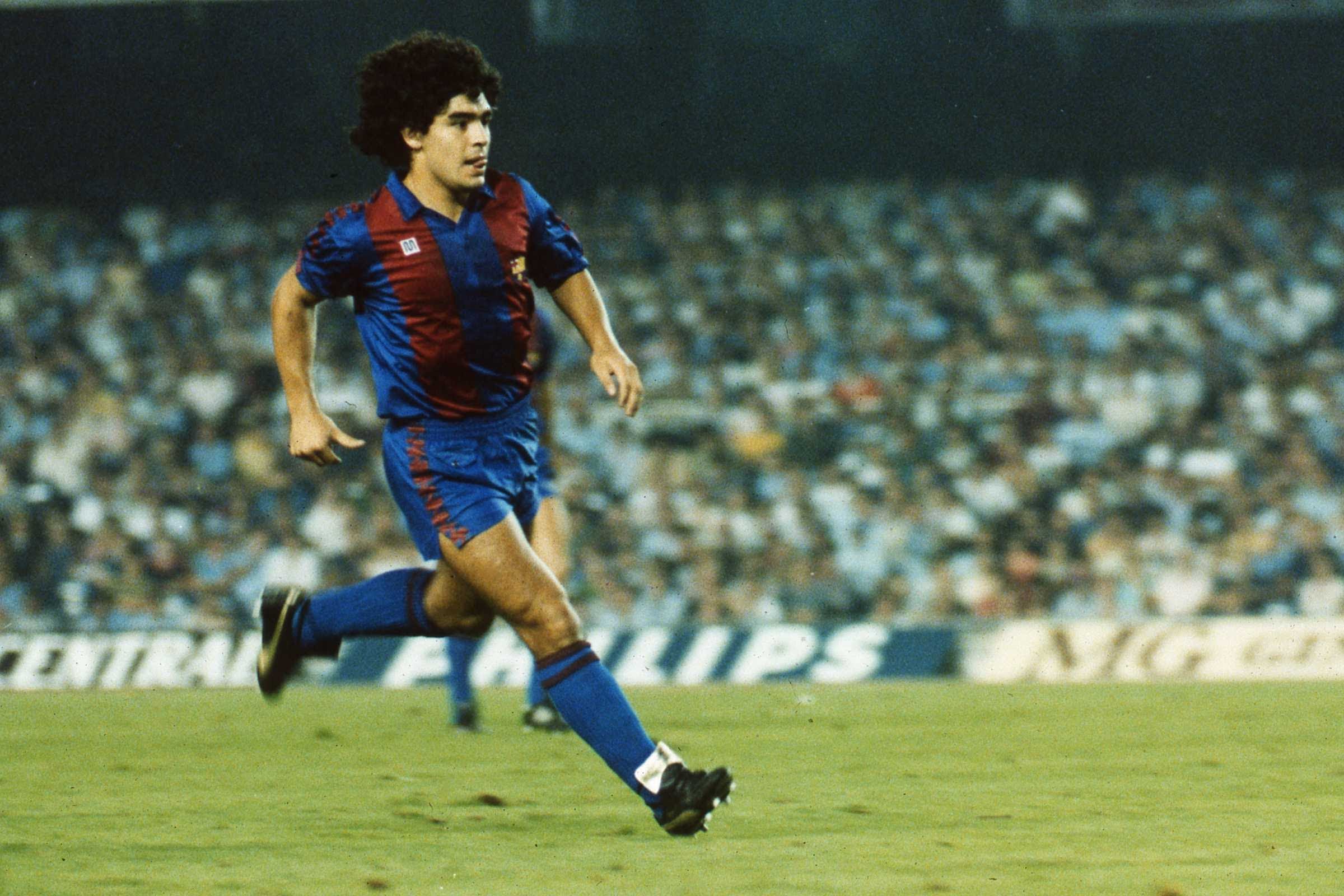 The Argentinean maestro has the unique distinction of being the only player to break the transfer record twice. Maradona first broke the world transfer record with a 5 million pounds move from Boca Juniors to Barcelona in 1982.
After two seasons at the Nou Camp, Maradona went onto break the record again with Napoli spending 6.9 million pounds to get his services.
Although he managed to score 38 goals in the two seasons at Barcelona, it was at Napoli that Maradona hit the peak of his career amassing 84 goals from 199 appearances, before leaving the Italian shores in 1992 with a load of personal problems piling up.
#3 10 Million Pounds:Jean-Pierre Papin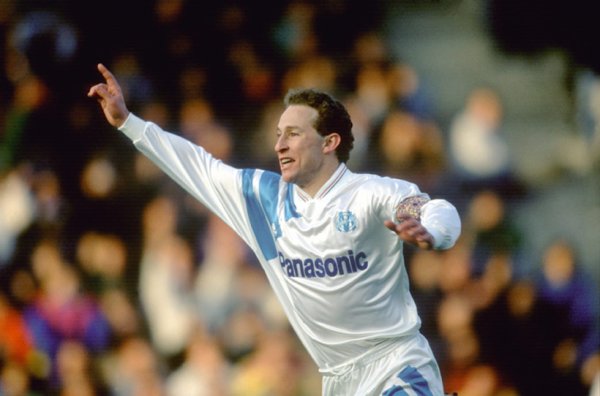 Papin is one of France's all-time greats with numerous individual honours to his name including a Ballon d'Or in 1991. Although Papin played for 8 different clubs and has 228 goals from 438 appearances and has 30 goals in 54 international appearances for France, Papin is fondly remembered for his time at Marseille, with whom he won the French league four times consecutively and also became the top-scorer in the League for five consecutive seasons. At the end of the 1991-92 season, Papin left Marseille for AC Milan for a world record fee of 10 million pounds and then to Bayern Munich after couple of seasons, but failed to make much impact and later returned to France.
#4 25 Million Pounds: Christian Vieri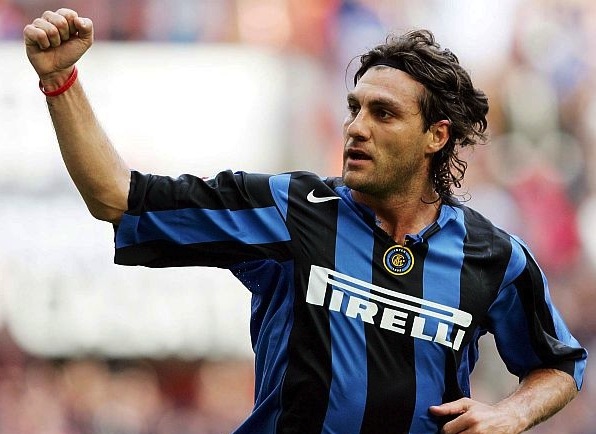 Yet another Italian striker who created a milestone in the transfer records history is Christian Vieri, who became the first player to cost more than 25 million pounds.
A two-time winner of the Italian Footballer of the year awards in 1999 and 2002, Vieri is also the joint leading top scorer for Italy at the FIFA World Cup alongside Roberto Baggio and Paolo Rossi. In 1999, Vieri broke Denilson's record by signing for Inter Milan from Lazio for 32 million pounds.
While Lazio went onto break the record the very next year by signing Hernan Crespo from Parma for £35.5 million, Vieri settled down nicely at Inter and scored 119 goals from 183 appearances.
#5 50 Million Pounds: Kaka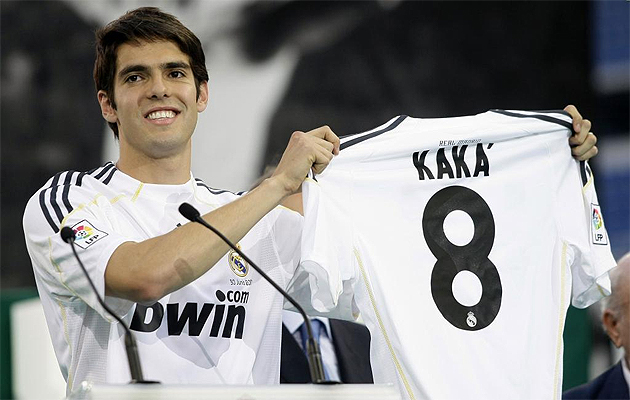 The credit for Kaka's inclusion in the list goes to the varying exchange rates between Pounds and Euros.
The Brazilian playmaker moved from AC Milan to Real Madrid in 2009 in a deal worth 68 million Euros but this was lower than the fee Real Madrid paid for bringing Zinedine Zidane from Juventus in 2001, which was 75 million Euros.
Yet, in 2001 the value of Pound was greater and therefore Zidane's transfer fee was estimated to be only 46.6 million pounds whereas by 2009, Euro had gained in value and although Kaka cost Real 7 million Euros lesser, he became the first player to hit the 50 Million Pounds Milestone with a transfer fee of 56 million Pounds.
Ironically, Kaka's record lasted only for about a month as Real Madrid spent a whopping 80 million Pounds to sign Cristiano Ronaldo in the same window.