5 most successful French Open Champions - Women
Timeless
Although clay-courts do not put the physical abilities of a player to the extent that hard and synthetic surfaces do, the mental strength of the athletes are tested most severely.To emerge victorious at the French Open, possession of an extensive range of strokes is far from sufficient. Only those players, who possess, along with the necessary ammunition a strong-willed disposition, can succeed at Roland Garros.Let us now take a look at five of the most successful women's French Open champions in the Open Era.
#5 Monica Seles (3)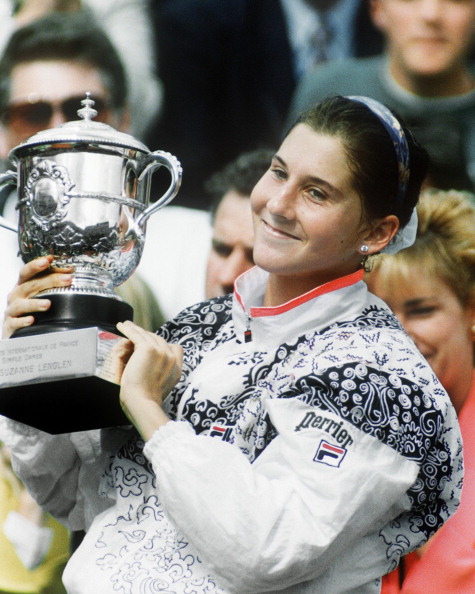 By the time Monica Seles had turned 19, she had already won seven Grand Slam titles and was well on course to becoming probably the most successful women's tennis player of all time.
This precocious young talent's first success at a Grand Slam event, came at the French Open in 1990, when as a 16-year-old, she stunned then World Number One Steffi Graf in the final to etch her name in the annals of history. In March 1991, Seles dislodged Graf from the summit of the World Rankings, signalling a power shift in women's tennis.
Victory eluded her only on the lawns of Wimbledon, where she had to settle for the runner-up position in 1992. All the other Grand Slam events, however, became her bastions.
The French Open, in particular, she held with a vice-like grip. She won the crown thrice in a row, from 1990-92. Although Arantxa Sanchez Vicario too has three French Open titles against her name, Seles, by dint of having won the crown in consecutive years, pips the former.