5 superstars WWE should sign if TNA goes out of business
18.25K //
Timeless
TNA has been struggling as the No.2 promotion behind WWE ever since they set foot into the wrestling business. Though the invention of the Jarretts wasexpected to be the next WCW, it has only gotten worse for TNA as time has passed.They had a plethora of WWE talent going in and out of their roster and there were even efforts from the company to have the second version of the Monday Night Wars.All that went in vain and TNA is now standing at cross roads with the possibility of not having a National television deal.This was apparently the main reason why the ever nostalgic ECW went out of business and if the same happens to Dixie Carters promotion, there are certain superstars who could jump shipto WWE, so here is a look at some of the best signings WWE could make from TNA.
#5 Kurt Angle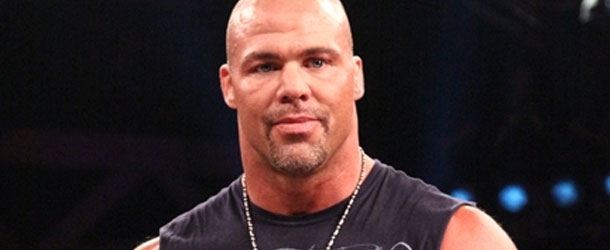 Angle is more than eager to make a return to WWE but there are a lot of obstacles that Angle should overcome if he is to graze the WWE ring once again.
His physical state would be one as it was the reason why he got fired by Vince McMahon in the first place. Angle is apparently too much dedicated to the profession and should keep this aside first. A reduced schedule would be the best deal for everyone involved.
Another problem that Angle faces is Hunter. There are rumours about Triple H not wanting Angle on the WWE roster and if it turns out to be true, it would be a big setback. However, if only positives are taken, Angle could end up in the WWE and have a handful of memorable encounters at some big pay-per-views.
#4 The Beautiful People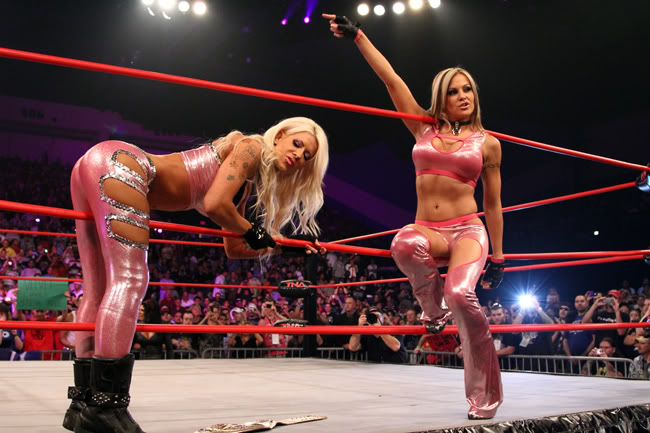 There are a lot of differences between the WWE Divas division and the TNA knockouts. Vince McMahon and his writers rarely take women's wrestling seriously while TNA have been banking on their girls big time.
A lot of gimmicks and superstars have come out of the knockouts division but two names that would stand out are Angelina Love and Velvet Sky. Known together as the Beautiful People, the duo have been involved in almost all the major knockouts angle that TNA have run.
They were so successful that WWE tried to make their own version by teaming up Michelle McCool and Layla. However, nothing's going to beat the real thing. A division with Beautiful People, AJ Lee and Paige would simply be brilliant and it would inject some sense of seriousness back into the divas section.
#3 Jeff Hardy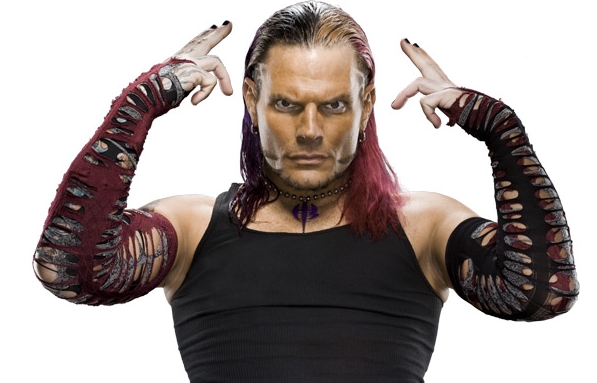 Hardy might not be someone who has a clean slate resume. He's had problems in the past both inside and outside WWE and an employer would definitely think twice before hiring him.
Despite matters being like this, Hardy draws crowds. Back during his last run with the WWE, Hardy was having a main event push. Even if he is not presented with something similar, Hardy could prove effective in the midcard. Names like Jericho and Rob Van Dam are working on a toned down schedule and Hardy can also fall into that category.
There aren't many 'big' dream matches that could happen with Hardy but he could put over the youngsters. Seth Rollins, Dean Ambrose or Roman Reigns could have matches with the charismatic enigma, thus adding a bit more star power to the roster.
#2 Ethan Carter III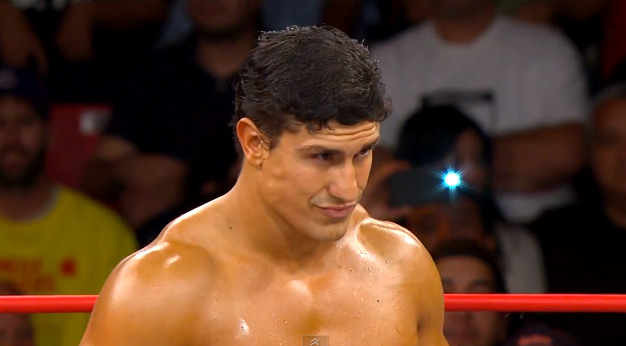 His first run as Derrick Bateman in WWE was a failure but after the company released him, Carter did all the right things.
He came to TNA and improved almost everything about himself. His in ring work is more polished now and when it comes to the mic work, there aren't many names that could surpass him at TNA.
Carter was given a main event push by Dixie and he had matches with the likes of Kurt Angle and Sting, something which he would've never done as Bateman. If the WWE is looking for a modern version of the old Randy Orton, they need not look further than Ethan.
At 31 years old, he could still contribute a lot to the company and WWE should snatch him up fast before other promotions like Ring of Honor or New Japan Pro Wrestling get him.
#1 Team 3D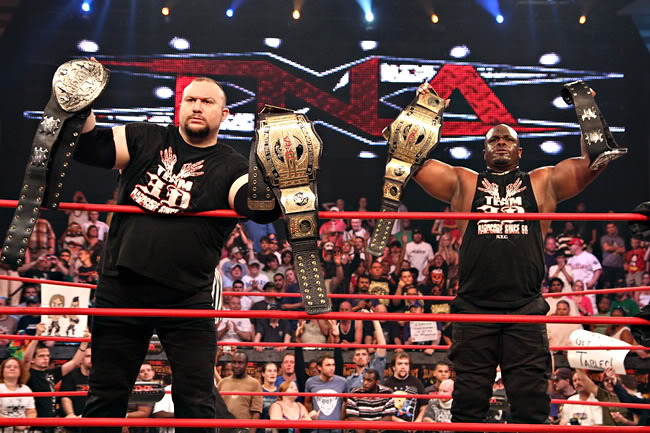 Bully Ray and Brother Devon might be older than what WWE would want, but there isn't a bigger Tag Team that they would have in their roster than the Dudley Boys.
Bully in particular has been excelling in the TNA as a singles star and after a couple of dream tag team matches, the company could easily give him a singles run. Having an attitude era mainstay in their present roster would help the youngsters get over well.
Also, the Dudleys would be intriguing opponents for the Wyatt Family, the Usos and any other team that McMahon would have on his payroll. And some nostalgia would always do wonders for the WWE Network amidst the 9.99 promotions.