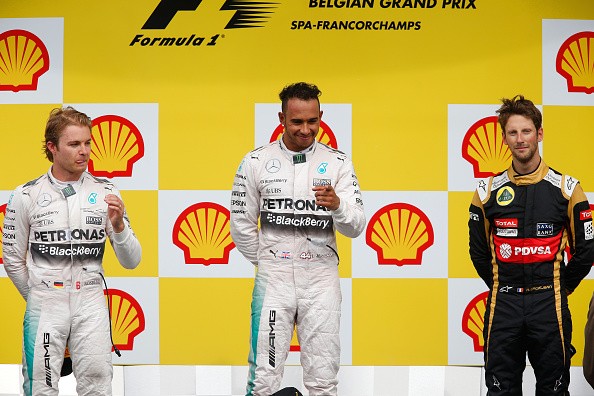 The second half of the Formula One season commenced at Spa Francorchamps for the Belgian Grand Prix this Sunday.
The race saw Lewis Hamilton eased his way to victory ahead Mercedes team-mate Nico Rosberg and secured his 80th podium to equal the legendary Ayrton Senna in the all-time podium finishers list.
Pirelli made headlines as Vettel's tyre exploded dramatically in the penultimate lap, in a similar fashion to Rosberg's tyre failure at second practice. The issue handed third place to Lotus' Romain Grosjean. Meanwhile, McLaren's newly updated engines proved to be unsuccessful in bringing the performance needed to close the gap to the midfield runners.
Here are five interesting talking points from the race in Belgium that could set the tone for the rest of the season.