10 unforgettable penalty misses by legendary players that could have changed history
136.85K //
Timeless
'Cometh the hour, cometh the man'— there may be no truer saying associated with the game of football. It is perhaps called the beautiful game because of its ability to produce heroes in the moment — and in some of these iconic moments, a few mortals through their abilities and dedication manage to establish themselves as 'Gods'.However, football's ability to bestow omnipotence can only be outdone by its crooked sense of humour, which periodically reminds us football fans that the 'Gods' we worship are indeed just mere 'men'.And the football deity's preferred tool to balance the books are 'penalties'. Something so simple, an act so basic – that it must be a stone chip in the way of 'titans' we witness on the field. They move mountains week-in, week-out, surely a penalty must be a walk in the park. Not always though.The stress of the short run-up ahead of dispatching the football 12-yards past a solitary goalkeeper has brought many a 'goliath' to their knees. Here's a look back into some of the unforgettable moments from the rich veins of football history, where the dreaded penalties managed to humble some of the greatest players ever to grace football:
#10 Cristiano Ronaldo vs Bayern Munich (Champions League semi-finals, 2012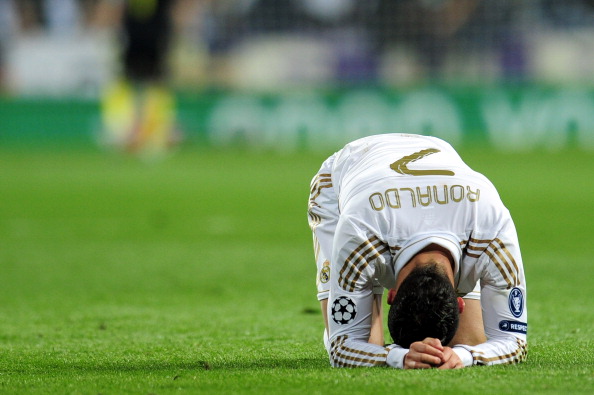 Real Madrid played Bayern Munich in the semi-finals of the 2012 Champions League. The two-legged affair concluded with a penalty shootout at the Santiago Bernabeu after the two sides were tied 3-3 on aggregate after regulation time.
Ronaldo stepped up to take the first penalty for the Los Blancos. The Portuguese international, who had earlier dispatched a clinical penalty during the game, failed to beat Manuel Neuer at the second time of asking, as his tame effort went directly to the German keeper.
Madrid lost the match 3-1 on penalties and the grand dream of the 'La Decima' had to be postponed for two more years.