5 European clubs that are being revived by their new managers
12.10K //
Timeless
A good manager can often be the difference between a successful team and a not so successful one. Of late, there have some great teams that have stagnated due to poor management and/or instability caused by a change in management. It has cast a great shadow over some of the more fanciful teams from the past. Among those teams, there have been few, a lucky few, that have seen a renaissance. A change that has helped them come out of their rut. These teams have been lucky enough to get managers of great capability at the helm. Here are 5 teams that have succeeded in pulling themselves out of the dark with the help of their new managers:
#1 Nuno Esprito Santo - Valencia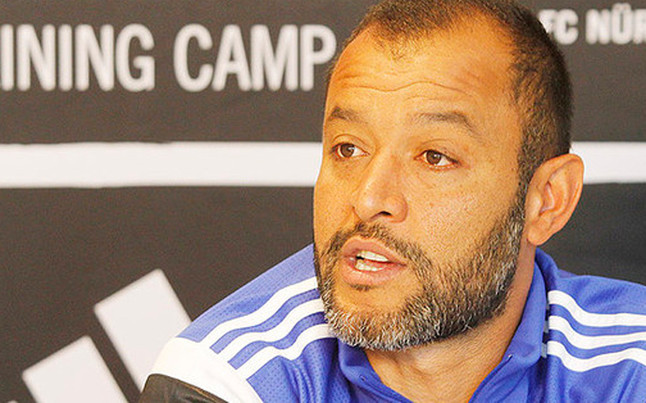 When Nuno was hired, he was seen as the pawn of new owner, Peter Lim. The fans didn't like him and he wasn't helped by the fact that he was replacing a fan favorite in Juan Antonio Pizzi. A few months from then, and he seems to have successfully overcome the obstacles posed by the fans. He's their new favorite. Valencia's son, Nuno.
Nuno has brought renewed optimism to a team that was struggling to recover its identity just last season. Under his stewardship, the team has risen from mid-table obscurity, and planted itself firmly in the company of the Champions League contenders.
The upturn in fortunes cannot be attested to a form blimp, such has been his impact. There is a marked change in the team. The football is no longer a passage of motions, it has an identity. It is attacking and relentless, a welcome change from the tiki-taka everyone else in La Liga is trying to replicate. It is exhilarating to watch, even as a neutral. The Mestalla has reclaimed its voice and volume. It has, again, become a daunting place to visit. Their only loss, so far, this season has come away from home to Deportivo.
Under Nuno, this team doesn't look like a team that finished 8th last season. Their approach to the game does nothing to suggest it. They currently sit third in the table, one point above champions - Atletico, and one point below Barcelona. Their revival under Nuno, has been great to watch so far, but it is nothing close to complete if the manager's words are to be believed. On the evidence of their displays so far, I believe him.