5 forgotten goalscorers from the Ronaldo-Messi era
98.92K //
Timeless
The currency associated with a footballer is goals. The more the goals the more renowned the player. It is the arbitrary rule of football and has been since the beginning of the game. It is no surprise then that Messi and Ronaldo are the most revered players of this era.The number of goals they've scored has sort of worked against more routine players. Where once 30 goals a season was considered an achievement, it pales in comparison to the output Messi and Ronaldo serve us every year.So here's a list commemorating strikers who have escaped the attention they should be getting because they play in an era dominated by mythological football players.
#1 Seydou Doumbia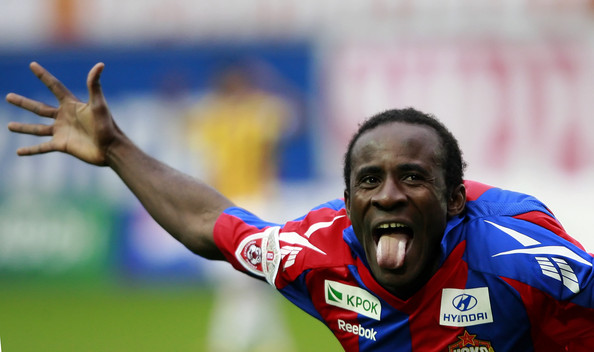 The player that most embodies the ignorance of pure goalscorers in this period has to be Seydou Doumbia. Despite scoring goals from the off, he hasn't really attracted the interest of top level clubs in his career, until now.
Doumbia started off his career with Kashiwa Reysol before moving to Tokushima Vortis in Japan. His record since his stint in Japan reads: 7 in 16 at Vortis, 50 from 64 at Young Boys and 61 from 95 at CSKA Moscow. If this was 2002, he'd be on his way to Manchester United, but the influence of the football titans has made his achievements look obsolete.
Doumbia, just this week, secured a move to Roma and will be hoping to find some appreciation among the Romans for his talent, while the rest of the world ignores him for not being good at holding up play, or having the strength of an elephant and being able to break the sound barrier or scoring 100 in a season.