5 players who left their clubs after signing new long-term contracts
36.29K //
Timeless
New club contracts and extensions solve a variety of purposes. They are an instrument for a player to showcase his loyalty and allegiance to a club but they can also be seen as a ploy by football agents to inflate the asking price of their clients who are being pursued by several big clubs.With the likes of Eden Hazard and Marco Reus, two players who are the hottest properties in the transfer market right now, having signed new deals with their respective clubs, football pundits have already started speculating whether these players will emulate their predecessors who signed lucrative contracts with their clubs only to dishonour them by leaving the club the next season.We look at some players who have committed this football sin in the recent past.
#1 Luis Suarez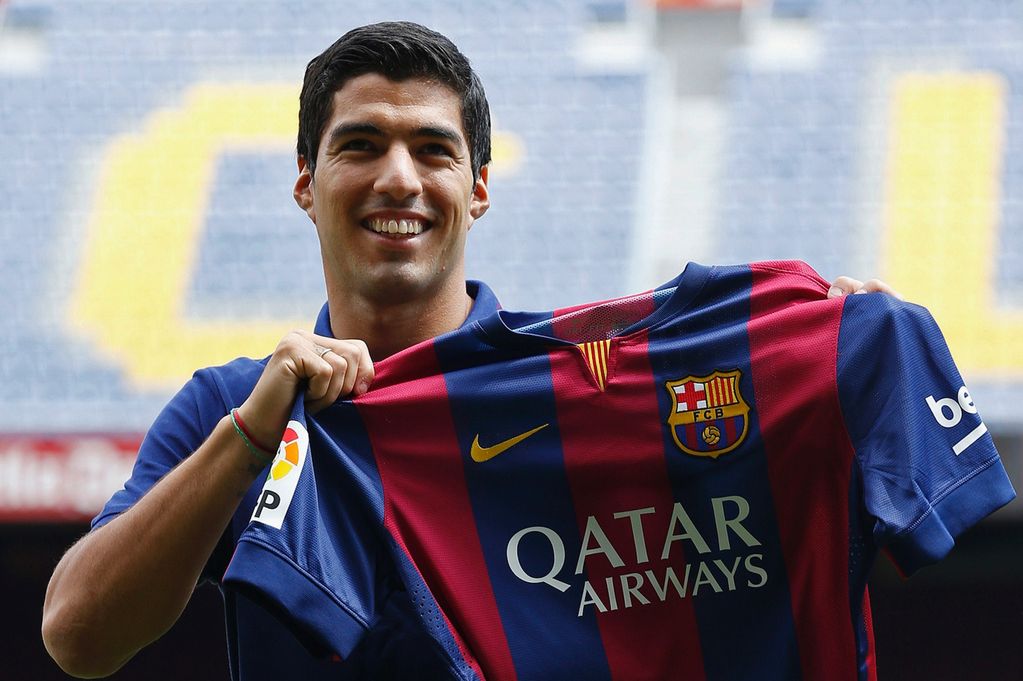 Signs a new four-and-a-half year deal with Liverpool in December 2013. Leaves for Barcelona in July 2014. New contract runs for 7 months.
"I am delighted to have agreed a new deal with Liverpool and have my future secured for the long term." Liverpool fans will never forget these words. They supported Luis Suarez through thick and thin, during his biting episodes and his racism scandals. The least they asked for in return was for Suarez to pledge his long-term allegiance to the club and help them overcome their sustained era of underachievement.
So when the Uruguayan signed a multi-million dollar contract extension in December 2013, all rumours of his departure were laid to rest.
But as he invited a four-month long ban from FIFA for his biting escapade at the World Cup, Liverpool fans stared at the prospect of a Suarez-less opening half of the season. Some sections of Liverpool supporters wanted him gone once and for all after his third biting incident in his career, but the others continued to back him, realising that replacing Suarez would be an impossible task.
But Barcelona had already made plans of their own and snapped up the striker in a club-record £75 million deal right after the World Cup. Suarez returned to competitive football in late October last year but found the going tough in his initial few games. But as his understanding with strike partners Messi and Neymar improved, Suarez started coming into his own.
His return of goals might be well short of his high standards, but Suarez has been playing a different yet crucial role in Luis Enrique's team. He has scored 7 goals and grabbed 9 assists, and is already influencing the way Barcelona play their football.
#2 Gareth Bale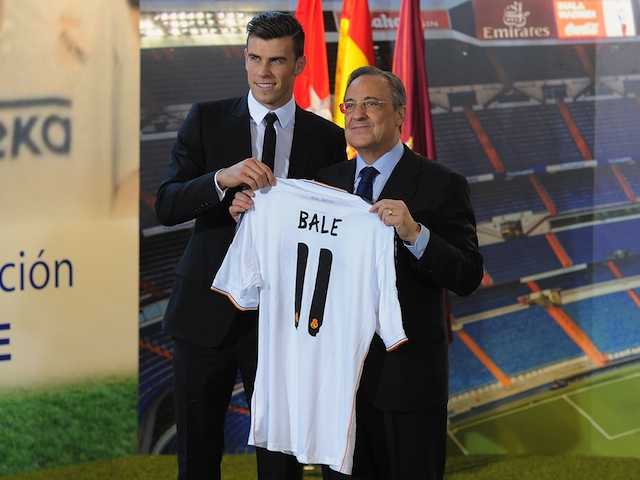 Puts pen to paper on a new four-year contract with Tottenham Hotspur in June 2012. Real Madrid announces Bale's signing on 1 September 2013. New contract runs for 14 months.
Gareth Bale had always been a prized asset for Tottenham ever since he made the transition from an injury-prone wing-back to a skilful and mature attacking midfielder/winger. Tottenham, for all their ambitions to join the big league of Manchester United, Arsenal and co., were still a club barely managing to stay on the fringes of European football, let alone dream of winning trophies.
But Gareth Bale, being pursued by the mightiest of clubs with the heftiest of cheque amounts, signed a bumper new four-year contract with the North Londoners in June 2012 and proudly remarked, "The fans have been great to me and I'd love to repay them and do the very best for them. I want to play my part in trying to get us back into the Champions League - where we belong."
But as another season in the Europa League beckoned for Tottenham, Real Madrid shocked the world on deadline day as they signed Bale in a record-shattering deal worth approximately £86 million.
Contrary to many projections, Bale got accustomed to Spanish football like fish to water and formed a venomous attacking partnership with Karim Benzema and Cristiano Ronaldo. He was directly involved in 38 of Madrid's 160 goals (22 goals, 16 assists), scored the winner in both the Champions League and Copa del Ray final and etched his indelible mark in the illustrious history of Real Madrid in his very first season.
#3 Luke Shaw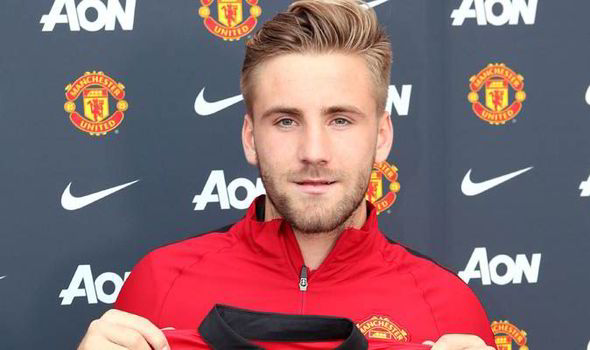 Signs a new five-year deal with Southampton in July 2013. Agrees move to Manchester United in June 2014. New contract runs for 11 months.
Luke Shaw has been regarded as one of the most talented youngsters in English football ever since Southampton were promoted to the Premier League before the 2012/13 season. Shaw's first season in the English top-flight gave plenty of opportunities for fans and other clubs to observe his immense potential.
Inevitably, the big guns started pursuing the left-back and rumours of a probable move to Chelsea, Arsenal or Manchester United started surfacing at the end of the 2012/13 season. Shaw, a product of the famed Saints academy, wanted to repay the effort and faith his club had invested in him and, thus, in the summer of 2013, he signed a new contract which would keep him at St. Mary's until 2018.
An over-achieving Southampton team and the elusive senior England call-up only raised the profile of the teenager over the course of the next season. Although some Saints fans pointed back to his recently signed new contract, the inevitable happened in the summer of 2014. Shaw became the costliest teenager in the history of club football as Manchester United signed him up in a deal worth £30 million.
After being criticised by Louis van Gaal in public owing to a lack of fitness in pre-season and a hamstring injury thereafter, Shaw finally made his United debut in September 2014. Recurrent injuries and incessant changes in the team setup and personnel have hampered his adaptability to his new club and Shaw hasn't been able to make any substantial impact in his 15 appearances for Manchester United.
#4 Edinson Cavani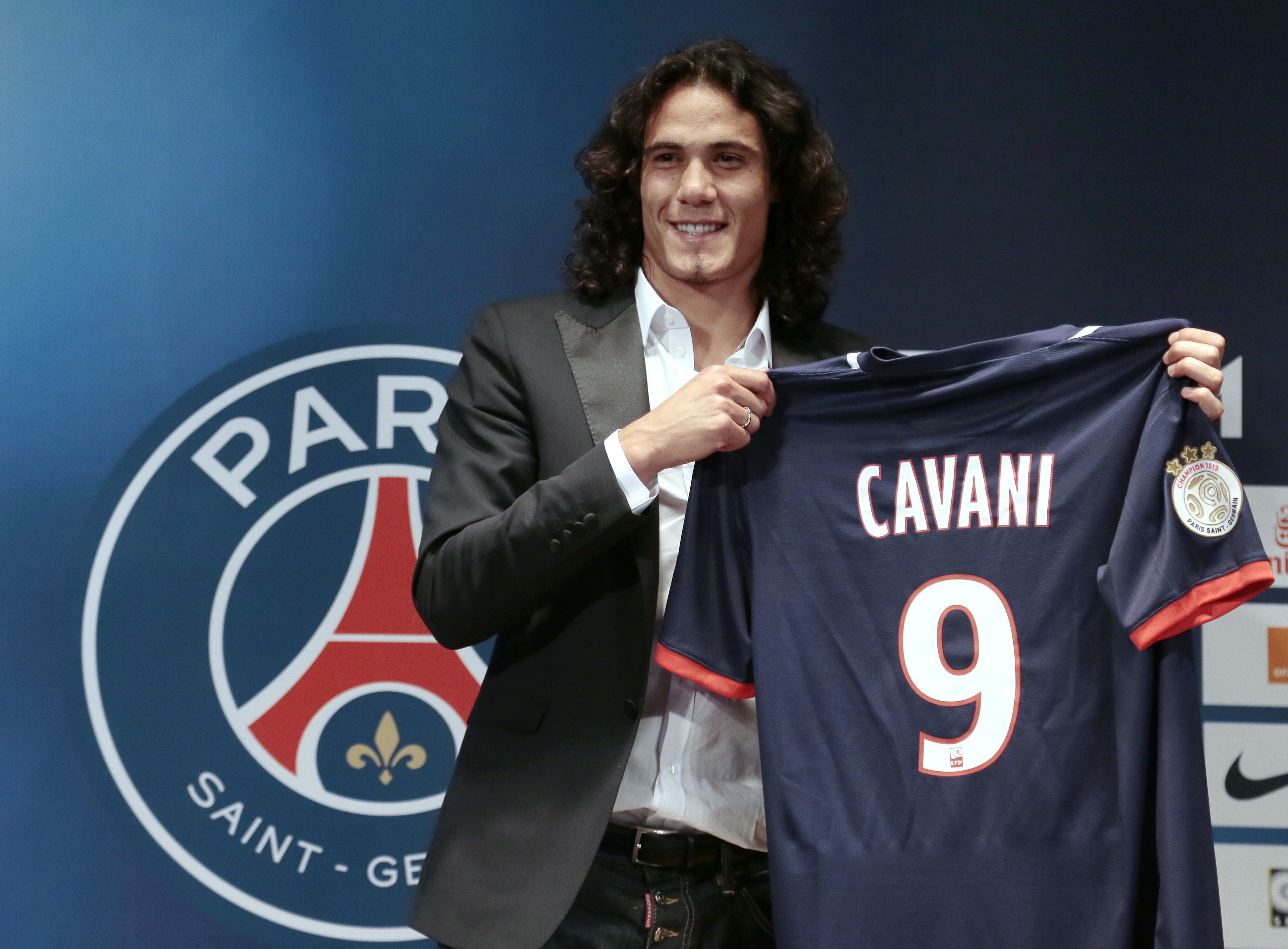 Pens a new five-year contract with Napoli in August 2012. Signs for PSG in July 2013. New contract runs for 11 months.
'At times marriages come to an end. Unfortunately Edi wants to go to England, to that cold city of Manchester, and there's a plane ready to take him there', was the caustic remark made by Napoli president Aurelio De Laurentiis moments before Edinson Cavani signed a new five-year contract with the Italian club in August 2012, snubbing lucrative offers from Chelsea and Manchester City.
Little did he know that his star player, and one of the most feared strikers in European football, would leave the club less than a year later to join the Paris Saint-Germain bandwagon which had been taken over by affluent oligarchs from the Middle East.
Cavani moved to the French capital in the summer of 2013 in a deal reportedly worth £55 million and became the most expensive player to be bought by a French club in the history of association football.
Although football pundits feared a clash of egos between the Uruguayan and Swedish striker Zlatan Ibrahimovic, Cavani revelled in the new partnership and scored 25 times in 43 appearances. His goals helped PSG to a historic domestic double and a majestic run to the quarter-finals of the Champions League, eventually bowing out on away goals to Jose Mourinho's Chelsea.
#5 Thiago Silva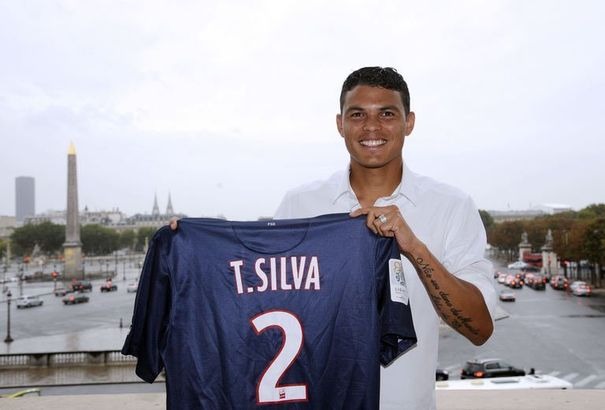 Signs a new 5-year deal with AC Milan on 2 July 2012. Accepts PSG's offer on 14 July 2012. New contract runs for 12 days.
Although it didn't attract the kind of attention it warranted, Thiago Silva's move to Paris Saint-Germain in the summer of 2012 was an incredibly bizarre tale. After AC Milan had rejected several offers from the French club, who had intensely pursued the Brazilian all summer, Massimiliano Allegri, the then Milan manager, convinced Silva to sign a new deal with the Italian giants. The centre-back put pen to paper on a lucrative deal which would keep him in the Italian capital until 2017.
12 days later, Silva joined PSG after Milan accepted a fee in the region of £31 million. The intervening period of twelve days saw the transfer saga unfold itself with both parties flip-flopping on their public stands.
Silva, even to this day, maintains that he didn't want to leave Milan and that the club sold him off for the money, "One thing is certain, I always said I didn't want to leave Milan. The Rossoneri got a bargain with me, as they sold me for €42m after spending just €10m."
Silva quickly established himself at the heart of the PSG defence in his very first season at the club and he was a key figure in PSG's first league title in almost 20 years. His rock-solid performances not only reaffirmed his status as one of the best central defenders in world football, but also brought him several individual honours, including the 'Best Defender in Ligue 1' award by France Football and a place in the Ligue 1 Team of the Year for the 2012/13 season.