9 January transfers that didn't make any sense
January transfer windows are often described as tough and hard to get things done by the managers and pundit alike. The mid-season transfers have their own set of complexities and limitations. While most clubs look at the window as a stopgap solution provider to the most pressing of current problems, it can be much more than that if utilized properly.A prime example for this can be the signing of Patrice Evra and Nemanja Vidic by Sir Alex Ferguson. The pair of January transfers went on to become cornerstones for United's defense for a decade or so. While, on the other hand, there have been transfers that were all but thought out and resulted in cash splurge that could have been avoided like in the case of Fernando Torres going to Chelsea and consequently Andy Carroll going to Liverpool.While not all January deals turn out to be epochal in nature there are deals frequently grabbing the eyeballs for their outlandish nature. They may or may not be successful, but they surely do not appeal to your rationality. Here's looking at some of these moves.:
#9 Juan Mata to Manchester United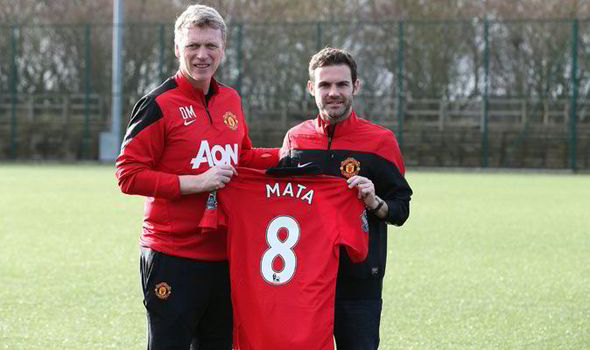 A recent transfer that had everyone wondering was that of Juan Mata moving to Manchester United. While it was no secret that with the arrival of the Special one - Jose Mourinho, Juan Mata was gradually sidelined from first team football and was looking for opportunities elsewhere.
Mourinho with all his tactics and ingenuity may have had the power to direct where, if all, Mata wanted to move away from the Stamford Bridge. But to see him give blessings to Mata's move to Premier league rivals Manchester United had people confused. If you wish to win the titles you do not sell a player who has won back to back Chelsea player of the year titles to your near rivals. While United were not in the best of the forms last season yet giving away a priced possession to your arch nemesis is not something we relate to the Portuguese manager.
Retrospectively I guess it was a shroud move from the Chelsea manager, earning a premium on a player who unluckily has not been able to replicate the same kind of form for the red devils as he was able to do so in his brief tenure at Chelsea.