10 players successfully converted to full-backs
Timeless
Managing a football club is a tough job. You need to deal with all sorts of players, keeping a group of egos committed to playing for and with each other. Playing together in a squad requires a few members to often make sacrifices for the stability and success of the collective, and it is the manager's job to coax these players to play out of their comfort zones.Often, this involves a change in playing position, the need arising because of reasons like injuries, suspensions or transfers. These changes are generally temporary in nature, with either a new signing for the position or the return of the incumbent player. Sometimes, however, the replacement turns out to be good enough to fill in for that role on a more permanent basis. Let's take a look at a few players who have successfully adapted to a fullback position having begun their careers and trained at other positions.
#1 Kieran Gibbs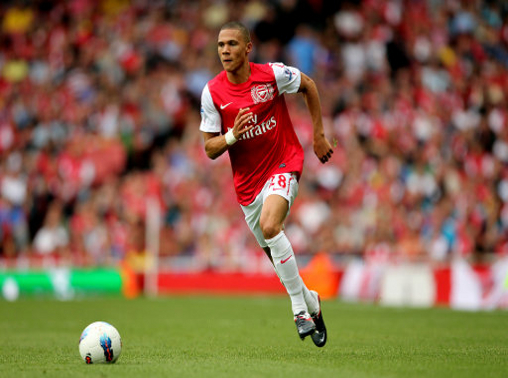 A swashbuckling left-back who is known to love to get forward, Gibbs, a product of Arsenal's youth academy, was trained as a left winger on account of his great pace, crossing and shooting ability which he has displayed on a few occasions even as a fullback. Promoted to the senior squad at the age of 18, Gibbs failed to make an appearance in the first half of the 2007-08 season due to Alexander Hleb's impressive form.
He was loaned out to Norwich, where he was tried out successfully as a left back, and it stuck. Gibbs was recalled to Arsenal and made 2 appearances before the end of the season in the League Cup. It was not until Gael Clichy's sale to Premier League rivals Manchester City that Gibbs emerged as a left back of international quality. With his increased game time, Gibbs proceeded to silence doubters, who believed he didn't have enough defensive discipline and was still struggling to adapt from his position as winger.
Gibbs made his international debut for England in 2010, and this year, is now thought of as England's second-choice left-back behind only Leighton Baines from Everton. Gibbs has been a regular feature for Arsenal, beating off competition from Spanish international Nacho Monreal, who was signed in January 2012 as additional cover for the left back slot. Aged only 25 now and with possibly his best years of football ahead of him, Gibbs has the ability to match Nigel Winterburn, Ashley Cole and Clichy and go down in Arsenal history as one of their superior left backs.