Top 10 countries with the most Ballon D'Or wins in history
985.56K //
Timeless
The Ballon dOr was an award which was started in 1956 by France Footballs chief magazine editor. Originally, journalists could only vote for European players playing in Europe, meaning players like Diego Maradona and Pele were ineligible for the award.In 1995, a change in rule meant that non-European players playing in Europe were also eligible for the award. The first winner after the rule change was George Weah of Liberia in the same year. In 2007, the rule changed again and any player in the world was eligible for the award and the number of voting journalists also increased.The Ballon dOr and the FIFA Player of the year were merged in 2010 and became the FIFA Ballon dOr. It is awarded based on votes by coaches and captains of international teams as well journalists from around the world.So which country has seen its players win the award the most? Where do the South American countries stand on the list despite being ineligible for the award for almost four decades?
#10 Spain 3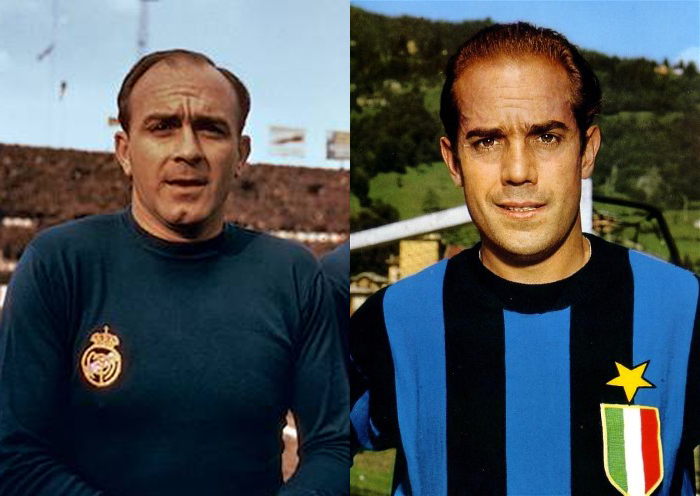 The first Spaniard to win the award was Alfredo Di Stefano in 1957. Although DI Stefano was an Argentine by birth, he adopted Spain as his country in 1956 and it was after that he won the Ballon d'Or. He also became the first Real Madrid player and the second overall to win the award. Di Stefano won the award a second time in 1959.
The second and the last Spaniard to win the award was Luis Suarez in 1960. Yes, there was another Luis Suarez who played for Barcelona.
After Suarez won the award in 1960, no Spaniard has won the award in over half a century.
| | | |
| --- | --- | --- |
| Player | Team | Year |
| Alfredo Di Stefano | Real Madrid | 1957 and 1959 |
| Luis Suarez | Barcelona | 1960 |