Top 10 goal scoring midfielders in the Champions League era
81.99K //
Timeless
The Champions League is one of the most followed competitions in football every year. It is easily the most prestegious club competiion and has lived up to the name and expectations every year. The competition has produced a lot of goals over the years and it is no surprise that the top scorer list is dominated and led by forwards like Raul, Ronaldo and Messi, but in between all the strikers there are plenty of midfielders who have left their mark on the competiton with their performances and goals. Here is a look at the top 10 goal scoring central midfielders in the Champions League era.Note: The stats have been taken from STATBUNKER, WhoScored and Soccer Base.
#10 Wesley Sneijder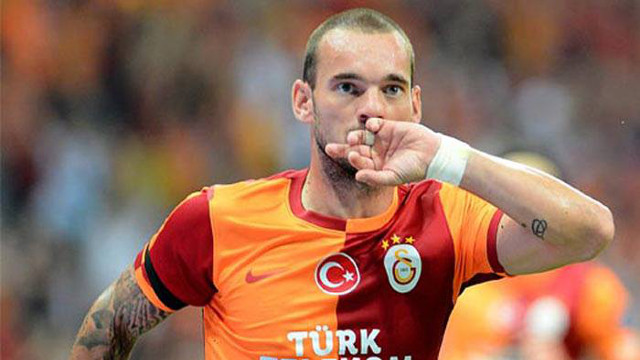 Goals Scored: 16
Sneijder is a Champions League winner with Internazionale. The Dutchman started his career with Ajax and was a regular in the side from 2003, but he had to wait till 2005 to get his first European goal.
Sneijder moved to Inter from Real Madrid in 2009 and was a central figure in their treble winning season. His first goal in the Champions League that season was from a free kick versus Dynamo Kyiv which almost guaranteed Inter's progress to the knockout stage. He then scored the only goal in the second leg of the quarter final against CSKA Moscow which confirmed Inter's place in the semi-final. His final goal of the tournament that season was the equalizer against defending champions Barcelona in the semi-final.
Although Sneijder didn't score in the final, he assisted Milito's first goal as Inter were crowned European Champions and completed their treble. His performances earned him the nickname "Sniper" from the media for his ability to execute long passes and score from distance. The Dutchman was also named by UEFA as the best club midfielder of the 2009-10 Champions League season.
The Dutch ace currently plays for Galatasaray and his last goal in the Champions League was a late goal in the final group stage match which knocked Juventus out of the competition last season and confirmed his team's progress to the quarter final.
He takes center stage today as Galatasaray play Arsenal at the Emirates and this will be another chance for Sneijder to move up the ladder on the top scorers list.