Top 5 footballers who returned to play for their former club
44.71K //
Timeless
Fernando Torres returns to Atletico Madrid on loan from AC MilanFernando Torres has come back home was the chant ushered by the forty thousand strong crowd inside the Vicente Calderon. On 24th July, 2007, El Nino left Atletico Madrid to join Premier League side, Liverpool FC, before signing a record £50 million fee with Chelsea.However, Torres struggled to make a mark at Stamford Bridge scoring just 46 goals in 117 appearances. Considering his transfer fee, his cost per goal was £ 1,162,79. In an attempt to rejuvenate his career, Torres has now reversed his career trajectory, to where it all began.That being said, he is not the first high profile player to move back to his former club. Here are the top five players who returned to their former clubs.
#1 Thierry Henry (Arsenal, 1999 -2007 & 2012)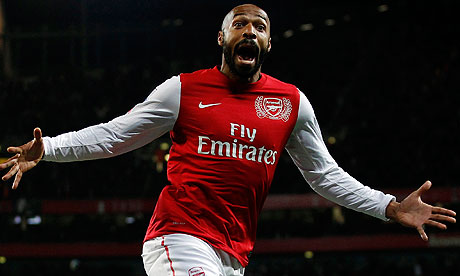 The French striker might have recently announced his retirement, but his impact on Premier League side, Arsenal will be a long lasting one. Arsenal top goal-scorer with 226 goals in all competitions, played for the club from 1999 to 2007, before returning to the club on a two month loan in 2012.
He went onto score three crucial goals in that tenure and helped raise the morale of a depleted Arsenal squad, which was plagued by injuries.
Henry moved to FC Barcelona in 2007, where he scored 35 goals in 80 appearances and also became a fan favourite. After his time at Catalonia, he moved to Major League Soccer (MLS) franchise, New York Red Bulls, where he scored 51 goals in 122 appearances.