10 most transferred Premier League players in FIFA 15 Ultimate Team
The rather monotonous winter transfer window has slammed shut and it'll be months before we see a frenzy of transfer activity by the world's major clubs again, but that's certainly not the case with FIFA 15 whose transfer windows open faster than Gareth Bale.In order to keep up the tradition of listing out the most transferred players in each of the world's major leagues in FIFA Ultimate Team we're back with our next feature. This time the league in the spotlight is the greatest and most watched league in the world – the Premier League. Which Premier League players are hot property amongst FIFA 15 users? And does your favourite club's player make the cut? Read on to find out.
#10 Ashley Young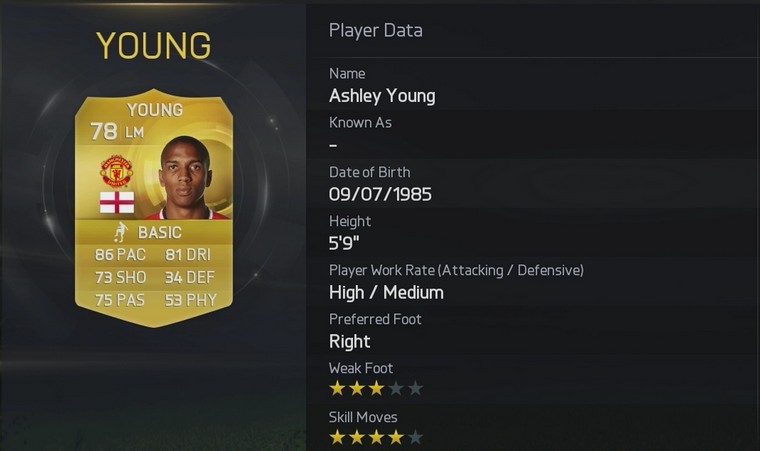 After a nightmarish 2013-2014 season, during which he endured much criticism, the winger has really picked himself off the ground and thrived in Van Gaal's new system before an injury forced him to the sidelines.
Young, who is rated 78 on FIFA 15, is undoubtedly one of the fastest players in the Premier League and a major headache for defences with his pace and technical abilities. I'd suggest you give him a chance, like most FIFA 15 players did, and give him a run in your team.