Roger Federer is a champion in every sense of the word. He has been a star throughout his career. But what is it that makes him the most sought-after player in the sporting world?Here are some of the most interesting quotes from the tennis legend that give us a sneak peak into his life.
#10 Federer on Switzerland\'s Davis Cup win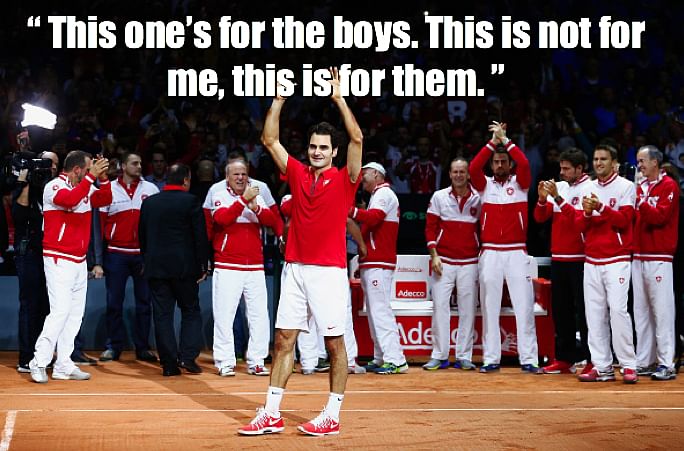 #9 Federer on his adaptability
#8 Federer on his losses
#7 Federer on his desire to win
#6 Federer on handling stardom
#5 Federer on returning to the top
#4 Federer\'s secret to success
#3 Federer on his growth as a player
#2 What Federer is best at...
#1 When Federer was 13...