Top 10 Wrestlemania records you should know of
29.14K //
Timeless
WrestleMania is the WWE's flagship show of the year as they look to deliver the best possible event every year. As we gear up for WrestleMania 31, there have been various predictions regarding the outcome. Brock Lesnar's recent UFC appearance has definitely managed to stir up the WWE Universe and we sure do not want a repeat of the WrestleMania XX main event.On one hand, this could become a show of passing torches with John Cena taking on Rusev, Bray Wyatt up against the Phenom and Roman Reigns against Brock Lesnar or this could entirely end the other way round with none of the younger stars getting favourable outcomes. But surely, we will have some exciting matches with Daniel Bryan, Dean Ambrose and others in the Intercontinental Title Ladder match.But, going down the lane, let's take a look at some of the WrestleMania records you should know. There's the undefeated streak that everyone knows about but beyond that?
#1 The King has been commentator the most number of times at WrestleMania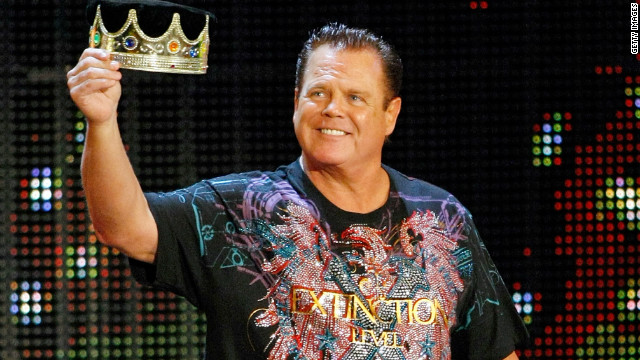 Well, you may have expected to find Jim Ross on this position inadvertently considering how often he is mentioned as the greatest announcer in the history of the WWE. But the record goes to Jerry 'The King' Lawler who has sat down at the table a record 20 times so far. He has called some of the greatest matches at WrestleMania such as the Iron Man match between Shawn Michaels and Bret Hart at WrestleMania XII.
Another of his classics include the Kurt Angle v Brock Lesnar match at WrestleMania XIX, often regarded as the match that culminated Lesnar's rise to the top of the WWE while Lawler also witnessed Steve Austin's final match in a WWE ring that night.
His days alongside Jim Ross are still considered the best days of Wrestling commentary as the two of them formed a memorable partnership. Lawler did stray off his retirement to once participate in a match as he took on Michael Cole in a forgettable contest officiated by Austin at WrestleMania XXVII and lost the match. However, ever since, he has returned to the headphones and will look to match the Undertaker's magical number at WrestleMania 31.