The day in sports: 1st March
News
02 Mar 2013, 12:04 IST
761
1. Giggs signs new one-year deal at United: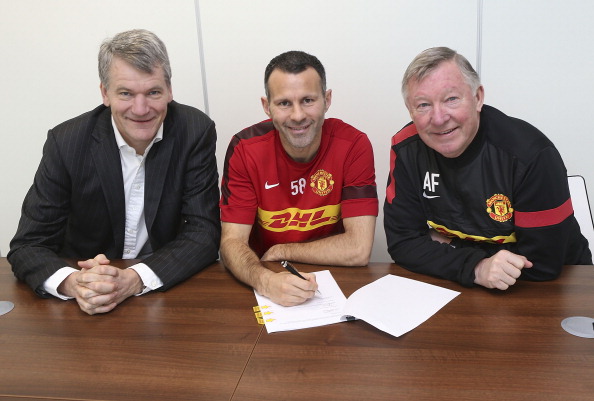 Ryan Giggs, who is set to make his 1,000th appearance in senior football this weekend, has signed a new one-year contract at Manchester United, the club announced on Friday.
2. Heavy security for second Test in Hyderabad: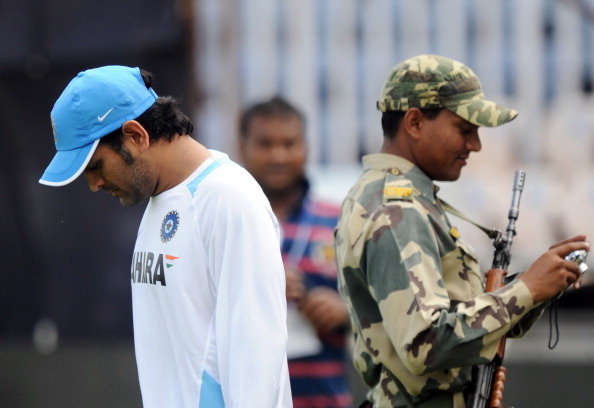 Unprecedented security is in place for the second cricket Test between India and Australia beginning here Saturday in the wake of last week's terror attack, with over 2,000 policemen deployed.
3. Djokovic reaches his 55th final: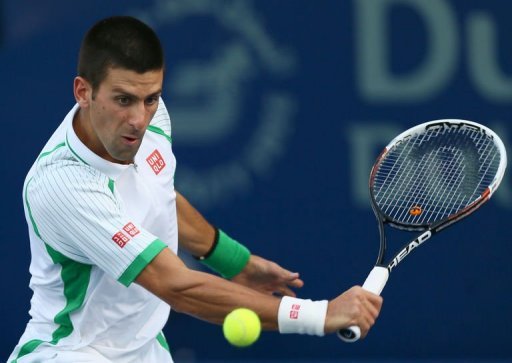 World number one Serbia's Novak Djokovic returns the ball to Argentina's Juan Martin Del Potro during their ATP Dubai Open tennis semi-final match in the Gulf emirate on March 1, 2013. Djokovic won 6-3, 7-6 (7-4).
4. Berdych beats Federer in Dubai thriller: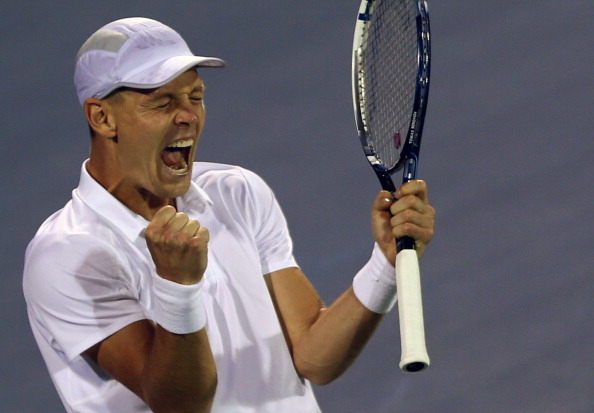 Saving three match points, Tomas Berdychs shocked five-time champion Roger Federer in the ATP Dubai Tennis Championship semi-finals. The Czech, seeded third, won 3-6 7-6 (10-8) 6-4 to set up a final against world number one Novak Djokovic.
5. Grosjean heads Button in Barcelona testing: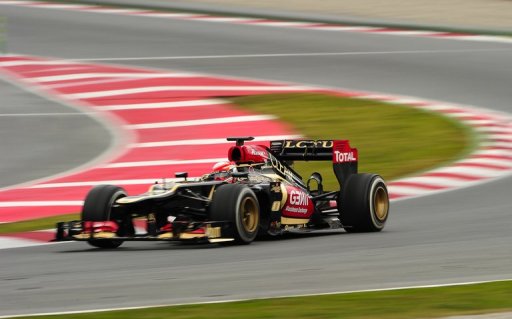 Lotus' French driver Romain Grosjean during F1 testing at the Catalunya circuit in Montmelo, near Barcelona, on March 1, 2013. Grosjean set the fastest time in Formula One testing at the Catalunya circuit on Friday, making the most of dry afternoon conditions, in marked contrast to the wet surface of the morning session.
6. Juventus escape Napoli siege with a point: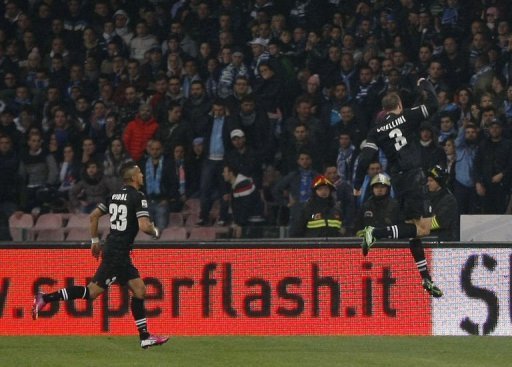 Juventus' defender Giorgio Chiellini (R) celebrates after scoring during their Serie A football match against Napoli at San Paolo Stadium in Naples on March 1, 2013. Juventus survived a second-half Napoli onslaught to draw 1-1 with their closest title rivals.
7. Armstrong faces the possibility of being stripped of top French honour: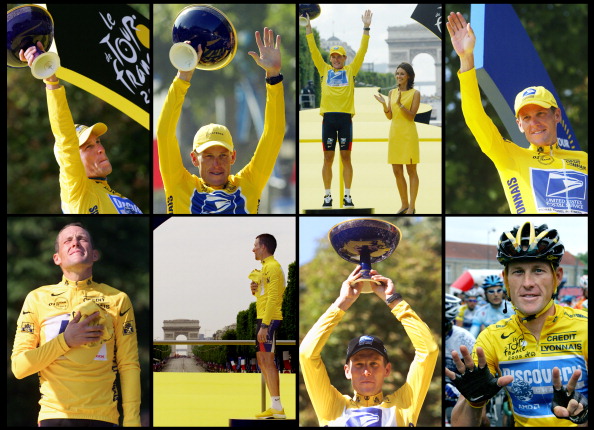 Lance Armstrong who has already had his record seven Tour de France victories wiped from the record books, could now be stripped of the Legion d'Honneur, France's highest honour. He also faces two more lawsuits on Friday spawned by his admission that all seven of his Tour de France victories were fueled by banned drugs.
8. Bianchi handed Marussia drive after Razia axed: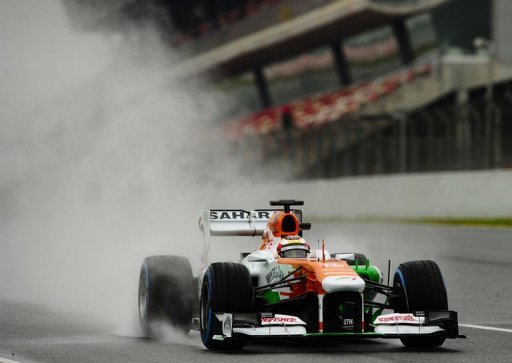 Force India F1 Team's French test driver Jules Bianchi was named as Marussia's second driver for the new Formula One season on Friday to replace axed Brazilian Luiz Razia. Bianchi, 23, had been in the running for the final seat at Force India before he lost out to Adrian Sutil on Thursday.
9. Guthrie grabs lead after Mcllroy withdraws: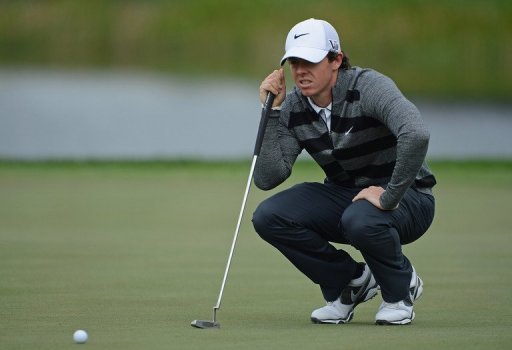 World number one and defending champion, Rory McIlroy of Northern Ireland lines up a putt on the 17th hole during the second round of the Honda Classic on March 1, 2013 in Palm Beach Gardens, Florida. McIlroy withdrew from the US PGA Honda Classic during his second round on Friday, saying he was struggling due to pain from a sore wisdom tooth.
10. Nuggets shock OKC in dying seconds: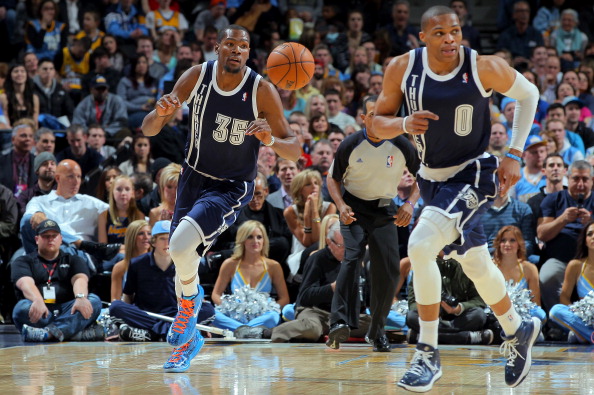 Ty Lawson nailed a jumper with 0.2secs on the clock to give the Denver Nuggets a 105-103 win against the Oklahoma City Thunder even as Russell Westbrook scored 38 points for OKC.
You can check out the rest of the 'Day in Sports' series here.
And you can also have a look at the Sportskeeda calendar for future events.