| | |
| --- | --- |
| Ground | Western Australian Cricket Association, Murdoch University Cricket Grounds |
Western Fury Cricket News
Western Fury is an Australian women's domestic cricket team that participates in the Women's National Cricket League every year. This team represents the state of Western Australia in the competition. It is one of the seven teams that fight it out to win the limited overs competition. The winner also gets the Ruth Preddey Cup.
The Western Fury team is one of the five teams participating in the competition since its inception in 1996/97.
Achievements
The have finished the tournament as Runners Up twice. They lost both the Finals to the New South Wales Breakers, who have won the Championship title more times than any other team in the competition.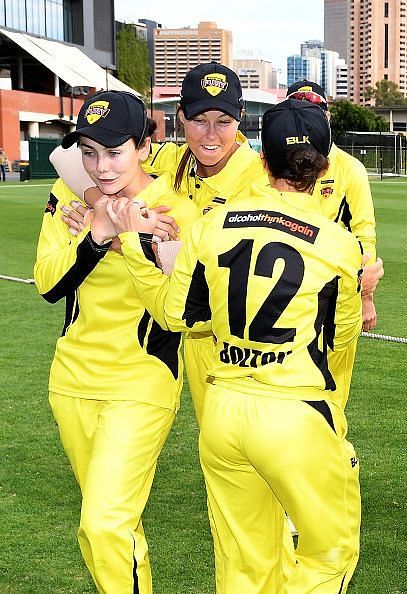 Club Trajectory
They finished at the fourth position in the inaugural edition of the tournament. Since then, they have been placed everywhere except the top spot. They had a successful season in 1999/00 when they reached the Final for the first time. But that seemed to be the only silver lining as they once again featured in a Final only 17 years later in the 2017/18 season. The Western Fury is a strong team but somehow manages to stay away from the Championship title with a blip in their performance in a knockout game.