Humour: Djokovic plays tennis against a tank
6.26K //
29 Jan 2015, 16:21 IST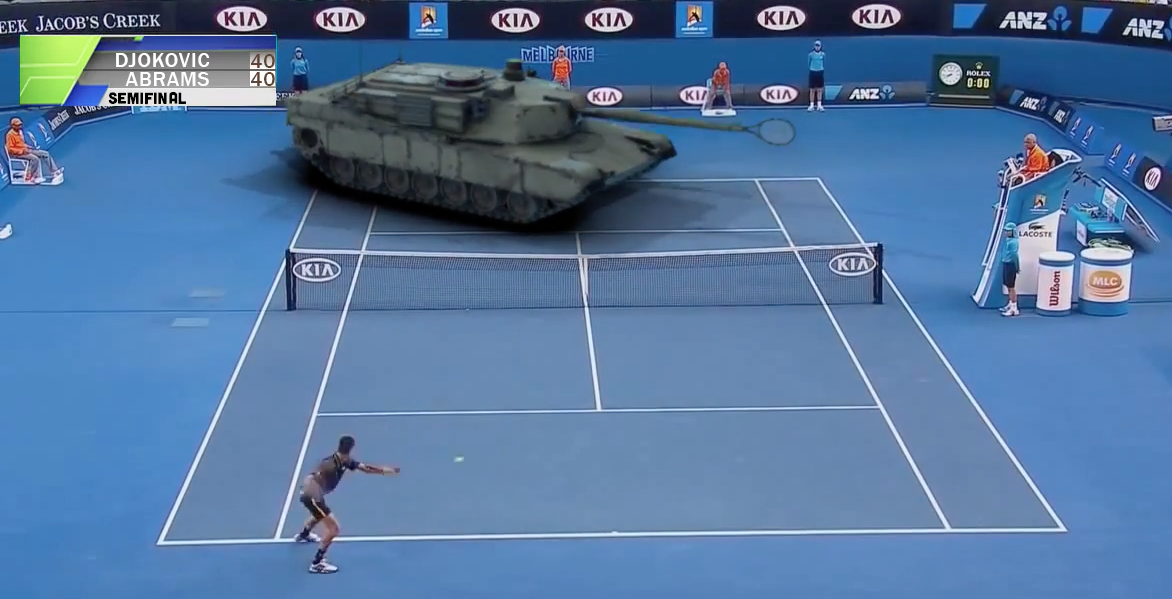 In a spectacular piece of art, visual effects specialist Michael Shanks created a video in which Novak Djokovic takes on an M1 Abrams tank on the tennis court. Shanks even modified the audio effects to make an already entertaining video even better.
Djokovic has been in sublime form in the Australian Open, easing past every opponent he has met so far. But they're all human opponents. So how exactly would Djokovic fair with a tank on the other side of the net?
Watch the video and find out:
Disclaimer: The video is a work of fiction and should not be taken seriously.