India-Indonesia Davis Cup tie under lights
821 //
22 Mar 2013, 18:27 IST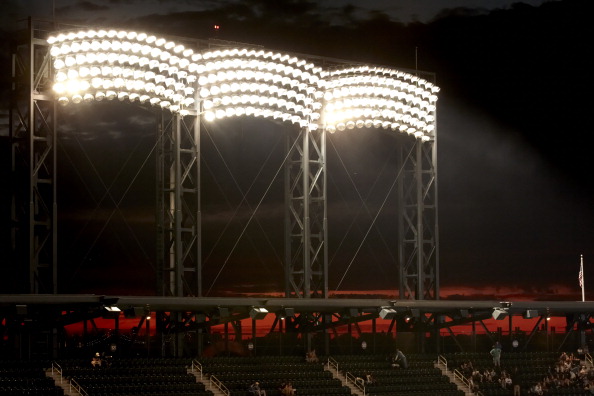 Bangalore - In a first of its kind, the Asia Oceania Davis Cup tie between India and Indonesia will be played under lights April 5-7 at the KSLTA Tennis Stadium here.
According to Karnataka State Lawn Tennis Association (KSLTA) secretary CS Sunder Raju, the decision to hold the matches in the afternoon was to ensure larger public participation during the event.
"We have taken special permission from the International Tennis Federation to stage the matches late in the day, so as to provide the citizens of Bangalore a chance to come and watch all the ties leisurely.
"On the opening day (April 5), the first tie would start at 3 p.m. followed by the second singles. The doubles match on the second day (April 6) will start at 5 p.m. The reverse singles on the third and final day will be played from 3 p.m.
"We expect the ties on all three days to stretch beyond dusk and we have adequate lighting system, as per ITF specification, in place at the Stadium," he said.
Raju opined that the Bangalore public would have an opportunity to watch a full- strength Indian team spearheaded by Somdev Devvarman and Leander Paes.
KSLTA joint secretary P.R. Ramaswamy said: "The centre court and practice court have been re-laid at the request of All India Tennis Association. They wanted a slower surface and we had specialists from Delhi to re-do the surface and it is ready now. The players' lounge and other facilities at the Stadium are being re-furbished.
"The tickets will be moderately priced and will go on sale from early next week. A special discount is being offered to clubs and academies for bulk purchase."
The KSLTA has formed an organising committee headed by Deputy Chief Minister R Ashoka as chairman.
KSLTA had last hosted a Davis Cup tie in August 1985, when India met Sweden in the quarter-finals. The formidable Swedish squad of Mats Wilander, Andres Jarryd, Stefan Edberg and Joakim Nystrom defeated a vintage Indian team comprising Vijay Amritaj, Anand Amritraj, Ramesh Krishnan and Sashi Menon 4-1.
The KSLTA turned the clay courts into grass for that tie to suit the Indian players as the Swedes were specialists on clay.