Indian Wells men's draw: Winning streaks, battling headcases and Fedal fireworks
From the arid deserts of the Middle East to the sweltering deserts of North America – tennis may be an unforgiving sport, but it certainly is fair in handing out its punishments equally across all regions. And like any smart business plan, the tennis calendar contains just enough incentives to make the players drop everything they're doing and rush to hit some balls on the courts, no matter how scorching those courts may be. Dubai has the money, while Indian Wells, quite aside from being a mandatory tournament, is one of the most player-friendly events on the calendar, with its vacation-worthy resorts and  relaxed atmosphere. It is so player-friendly, in fact, that when deciding which tournament to drop from his schedule, Roger Federer chose to give Miami the cold shoulder and embrace Indian Wells like it was a part of his family. You can almost imagine the palm trees around the Indian Wells tennis arena lowering their branches and giving a thumbs down to the sandy beaches of Miami. The play wouldn't end there though; the grains of sand in Miami, rather than rearranging themselves into a sad smiley face, would spell the word 'Williams' instead. Irrespective of whether you find that a fascinating parable or a completely daft exercise of my imagination, let's take a look at the men's draw of this year's BNP Paribas Open in Indian Wells, starting, as always, with the first quarter.
First Quarter: Extending the streak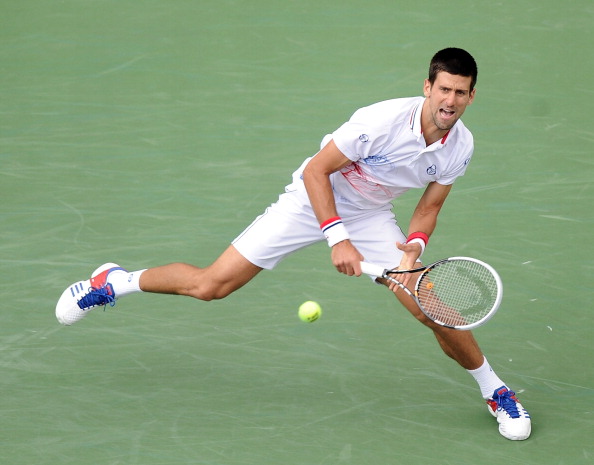 Just like in 2011, Novak Djokovic enters the year's first Masters tournament with two titles and zero losses under his belt. In 2011, nobody made much of that stat, but we know better now. The Serb has looked calm and collected while inflicting severe beat-downs on nearly all his opponents this year. Keeping aside the Stanislas Wawrinka marathon, Djokovic seems to be playing with a zen-like confidence that makes crushing opponents look routine. His draw looks routine too, at least up to the semifinal stage. Grigor Dimitrov is likely to pose a half-threat in the 3rd round, while Sam Querrey seems intent on doing the same in the 4th, but neither seems ready to pull off THE upset.
Jo-Wilfried Tsonga is billed to be Djokovic's quarterfinal opponent, but the Frenchman will have to get past a slew of big-serving hard-hitters – James Blake, Mardy Fish and Milos Raonic – to get there. That last big server might be too much too soon for jovial Jo.
Prediction: Djokovic def. Raonic
Dark horse: Jack Sock, who is slated to meet Sam Querrey in the 2nd round
Second Quarter: The prodigal Scot returns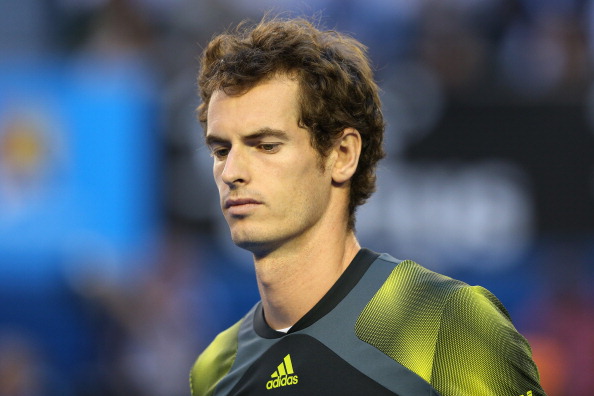 With everyone's attention lately being fixed on Rafael Nadal's comeback and Djokovic's winning ways, the all-important question that nobody seems to care about is: whatever happened to Andy Murray? The Scot didn't make his customary appearance in Dubai, and his complete lack of media presence (apart from the occasional Facebook post proclaiming the arrival of his new custom-made PS3) almost makes it seem that his traditional Melbourne heartbreak has finally made him give up on tennis. Fortunately, that is not quite true. In any case, Murray's mini-hiatus might end up being a good thing if it helps him break the unfortunate ritual he has developed over the last 3 years – that of suffering a demoralizing loss in Melbourne, and then turning up at Indian Wells looking completely flat and uninterested.
Murray's been given a kinder draw than usual this year; his first real test will likely come in the form of Kei Nishikori in the 4th round, after which he will probably have to slug it out with Juan Martin del Potro. The Tower of Tandil is not assured of a quarterfinal place, though; he faces the perennially-dangerous Nikolay Davydenko first up, and the winner of the match between Nicolas Almagro and Tommy Haas in the 4th round. There's plenty of talent in this quarter all around; can del Potro nullify all of that talent with his sheer power? It's not entirely inconceivable.
Prediction: del Potro def. Murray
Dark horse: Tommy Haas
Third Quarter: Cases of heads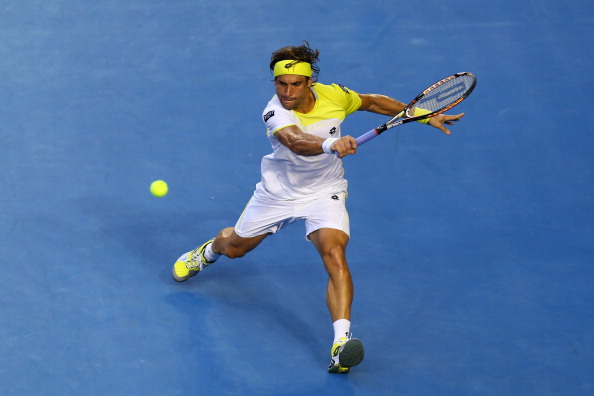 Is it just me, or do the talented-yet-flaky tennis prodigies, more affectionately called the headcases, frequently find themselves bunched together in the same section at the big tournaments? This quarter is absolutely packed with headcases – David Nalbandian, Richard Gasquet, Jurgen Melzer, Benoit Paire, Bernard Tomic, Fernando Verdasco and, the most high-profile of them all, Tomas Berdych. It might perhaps be a tad harsh to call Berdych a headcase; he has certainly made huge strides in the can-keep-a-steady-head department lately, an impression that has been created largely due to his string of victories over Federer. But ever so often, he lets his flaky side come to the fore – in his first tournament of the year, he lost to Roberto Bautista-Agut in Chennai. So to say that you never know what to expect from Berdych wouldn't quite be an overstatement.
Berdych's potential quarterfinal opponent is 4th-seeded David Ferrer, who seems like a complete misfit in this headcase-heavy section. On second thought though, maybe Ferrer was the very thing needed in this quarter; he can bring more than a semblance of order amid all the insanity. The Spaniard is coming off a painful drubbing at the hands of Nadal in Acapulco, and a lesser player might have crumbled under the scrutiny that comes with being seeded higher than an 11-time Grand Slam champion at such an important tournament as this. But Ferrer is made of sterner stuff, and has acquitted himself remarkably well in the absence of his more famous countryman the past few months, dutifully making his seed at most major tournaments. Ferrer may have been schooled by Nadal last week, but he's made a career out of schooling inconsistent opponents.
Prediction: Ferrer def. Berdych
Dark horse: David Goffin
Fourth Quarter: Fireworks, please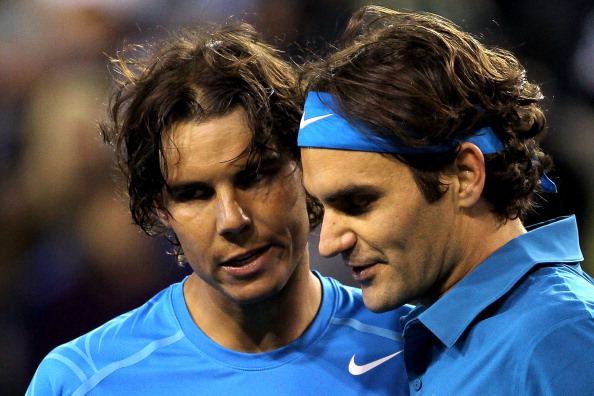 It has finally come to pass. The moment we've all been waiting for ever since Rafael Nadal slipped out of the top 4 is here – the emergence of the super-blockbuster quarterfinal. And fittingly, it had to be Federer vs Nadal. Would you have it any other way? The most storied rivalry of our time gets to script another chapter, this time at the quarterfinal stage, which would be a first. In fact, only twice before have these two met before the semifinal of any tournament – and out of those two matches one was their first ever encounter, back in 2004. Things seem to have come full circle for 'Fedal'.
Of course, it's not like Federer and Nadal have been given byes straight to the quarterfinals. Federer has to navigate a fairly tricky path – he will likely face his Rotterdam conqueror Julien Benneteau in the 3rd round, and either big-serving John Isner or shot-making compatriot Stanislas Wawrinka in the 4th round. Nadal, meanwhile, has to get past local favorite Ryan Harrison in the 2nd round, and then hardcourt specialists Mikhail Youzhny and Janko Tipsarevic, before he can book his date with Federer.
But let's stop beating around the bush here. If Federer and Nadal do meet in the quarters, as they would be widely expected to, who will have the edge? Federer hasn't yet come anywhere close to evicting Nadal from his head, but perhaps even more crucial than that is the fact that Nadal has played a grand total of one hardcourt match in the last 11 months. And that was at an exhibition.
Prediction: Federer def. Nadal
Dark horse: Stanislas Wawrinka
Semifinals
Semifinal 1: Del Potro seems to be playing close to his best these days, but Djokovic is playing at his best right now. Impeccable defense defeats slightly-less-than-perfect offense any day of the week.
Prediction: Djokovic def. Del Potro
Semifinal 2: Ferrer has failed to get the better of Federer in 14 tries, and while this may seem to be as good a time as any to face the Swiss ace, it probably still isn't good enough for the power-challenged Ferrer.
Prediction: Federer def. Ferrer
Final
Twice this year we've been deprived of the dream No. 1 vs No. 2 final. Perhaps there's a reason for that, though. If Federer and Djokovic do manage to make their way to the second Sunday here, don't be surprised if the final turns out to be a lot less electric than we've been anticipating.
Prediction: Djokovic def. Federer