Learning to respect Marion Bartoli
1.41K //
11 Mar 2013, 22:36 IST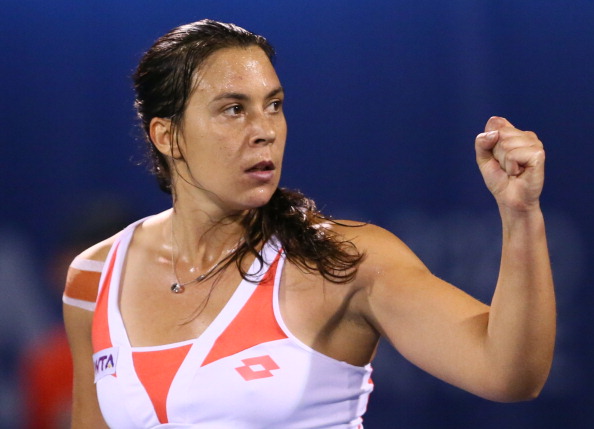 The first time I saw Marion Bartoli play tennis, I took an instant disliking to her. I'm not sure why. Perhaps it's because she was so different and unusual from the rest of the players on the tennis circuit.
If you've seen any of the Frenchwoman's matches, you'd know exactly what I'm talking about. Bartoli's on-court antics give her an almost comical touch. She has her own hop-and-jump routine in matches. But unlike Rafael Nadal, who does his hop-and-jump routine in the beginning of his matches, Bartoli's routine extends throughout hers. She repeatedly practices her swings before every point. It feels exhausting just watching her do that. The service motion is another meticulous exercise, especially the way she grips her racket – her 4 inch grip is among the thinnest in the game.
A few games into any of her matches, streaks of her black mane are splashed across her face and neck – making her seem like she is at the deep end of a three-hour marathon. And it doesn't help that Bartoli doesn't come with the prototypical tennis body. For years, critics have questioned her fitness and size.
But like everything else in life, getting used to something can change your perspective. Bartoli has some of the best groundstrokes in the business and when she's on top of her game, she can beat the best. Even Serena Williams, who Bartoli upset at Wimbledon in 2011, commented, "She played well. She should always play like this, and she would be in the top five at minimum. It's like, Wow, where is this player throughout the rest of the year?"
Besides her on-court prowess, the Frenchwoman is a self-proclaimed genius off the court, claiming to have an IQ of 175, a score that's 40 points higher than the MENSA cut-off and better than those of Albert Einstein, Stephen Hawking and Thomas Edison.
Since her breakthrough run to the finals of Wimbledon in 2007, the Frenchwoman has remained in or around the top 10 with the support of her father Walter, a doctor who gave up his vocation in order to coach his daughter in a game he knew little about.
Marion and her father have had a close bond during her entire career – perhaps too close. Bartoli did not want to adhere to French Fed Cup guidelines which prohibited individual players' coaches from being part of the team practice sessions. As a result, she was kept out of the French Fed Cup team for several years and was also not eligible to represent France in last year's London Olympic Games, which was one of her personal dreams.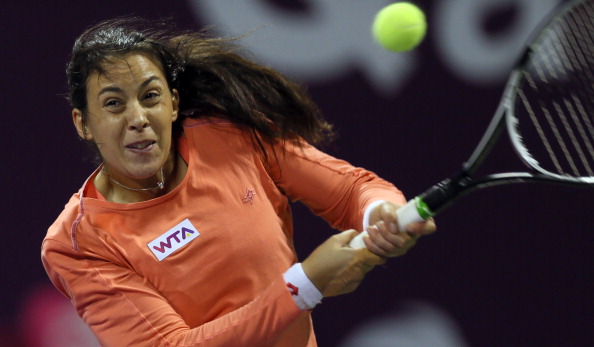 But last month, Bartoli decided to adopt change for herself. She relieved her father of his coaching duties and after failing to convince Amelie Mauresmo, Bartoli has hired former Wimbledon champion Jana Novotna as her full-time coach.
The decision was tough, to say the least. Bartoli has been coached by her father for 22 years, right since the time she was a little girl. Speaking to the media in Dubai, the Frenchwoman commented, "I felt maybe at this stage of my career, when I have so much experience, I could maybe try a little bit more my way or differently. But I still love my dad. I still call him right after the match. It's a tough decision. I won't say hard. I think tough. But, you know, at some point throughout my career I have been going through some tough decisions. That's what helped me to be where I am right now…"
"Much has been discussed together, there is no rupture or clash, it is just the culmination of a long reflection.  It happened little by little; my father always wanted the best for me and he told me that it might be better if I try something else to get what I want: a Grand Slam title… I talk to him every day on the phone, there is no problem. We are always connected…For me, the ideal scenario would be to be with someone to help me win a Grand Slam."
Like Bartoli, many of us stick with the familiar and the known in life, even if it is something that does not seem to work for us. Exploring the unknown and unfamiliar can be rather scary. But Bartoli has taken the plunge. At the age of 28, when most women tennis players are thinking of life after tennis, Bartoli has decided to try something different in a bid to scale new heights. An immediate reward for her is a call-up to the French Fed Cup team, captained by Mauresmo, and if she is still playing till 2016, she can certainly hope to be called in to play the Rio Olympics, when she would be 31 years old.
We've all been there at some point – where we feel we don't fit in with our peers; maybe at school, college or at our workplace; where we feel we're the odd ones out. We try to fit in, try to hide our real selves from the public gaze, blend ourselves into the crowd; afraid that if we don't, we might stick out like a sore thumb.
It takes courage to wear your oddities and quirkiness on your sleeve. Marion Bartoli has done just that. And while she might be liked or disliked, she should definitely be respected.