Maid Marion's moment in the sun at Wimbledon
1.17K //
09 Jul 2013, 22:47 IST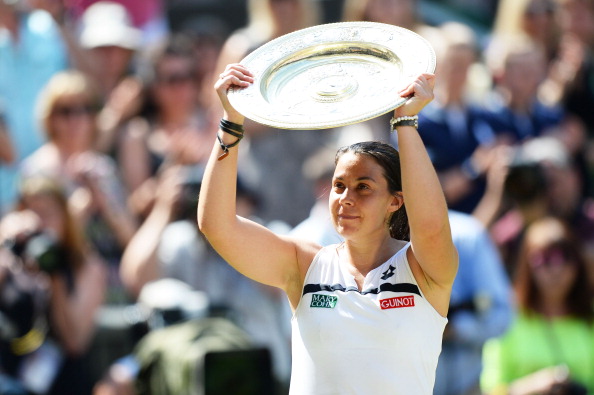 Marion Bartoli is the 2013 Wimbledon ladies singles champion!
Let's try that another time, Marion Bartoli, 28, the No.15 seed, is the Ladies singles champion at Wimbledon 2013.
A lot has been made about Bartoli's success, right from the nature of her relationship with her father, to her on-court antics. Some just find her too awkward to be accepted as a Grand Slam champion and have indulged in quite a diatribe by attributing her success to luck, in some cases fuming at the nostrils as to how a two-handed baseline slugger made it to the championship round in the first place.
All those cynics and naysayers can of course in no way take the sheen off of what was a most memorable 2 weeks for Marion Bartoli. The first Grand Slam success in any tennis player's career is always a special one and when it comes at one of the oldest and most prestigious tournaments in the world, it just adds so much more significance to it.
Sure, Bartoli is awkward; but, then again, who says you shouldn't win anything if you are awkward? To some, she is 'not a looker'; but, hey! Last time we checked this was a competition that tested the quality of a player's tennis as against other trivialities. It is amazing how the various aspects of a sportsperson not directly related to his/her actual game are brought up to diminish the scale of achievement by that player.
Bartoli may not have the glamour or personality associated with some of the superstars in the game. However, what she did do is not lose a single match (let alone a set) in the two weeks that was Wimbledon 2013. The final to many critics, was a Sabine Lisicki implosion and less a Bartoli victory. Lisicki, they claimed, had done all the heavy lifting after all, having beaten Serena Williams, Samantha Stosur and Agnieszka Radwanska en route to the final.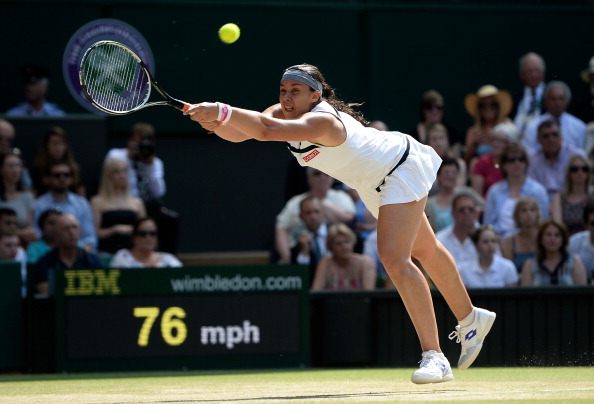 All true, but the simple fact is, you need just one bad match to go out of a Grand Slam, and in the German's case it was the final. The top seeds failure to make it to the latter stages of the Slam was of their own making while Marion kept up her end of the bargain by beating each opponent that was put in front of her.
What all of those ridiculous arguments downsize is the amount of commitment and hard work put in by athletes throughout not just the course of the year, but through the entirety of their careers. And the effort in her case just makes for so much more gratification as she in the company of her father, Dr.Walter Bartoli, followed rather unconventional methods in complete contrast to the conventional coaching books.
Bartoli broke into the Top 100 in 2003 and was able to break into the Top 50 the very next year. In 2006, she became a Top 20 player, and she has been one ever since; that's 7 consecutive years in the Top 20, no mean achievement. To lend some perspective to that, only 4 women in the current Top 20 have managed to achieve a similar sort of consistency, the top 4 of Serena, Sharapova, Azarenka and Radwanska. You can put that down to all the commitment and time that Marion has invested in tennis.
There is little denying her quirky mannerisms on court – the on the spot running, the tapping of the back-boards, the shadow racquet swings – they all in a way add up to making her what she is.
She is also quite a thoughtful and reflective character though when she gets talking and one who is quite comfortable of being a little indifferent: "Well, yeah, it's always been a part of my personality to be different.  I think being just like the other one is kind of boring.  I really embrace the fact of being a bit different and doing something that not everyone is absolutely doing."
And that's precisely why Marion's victory at Wimbledon this year is cause for cheer. Instead of nit-picking around the champion's mannerisms and outlook, we ought to be celebrating her success. This is a victory for indifferent methods, a victory for a break from the norm, a victory for people who are left of centre. The WTA has been espousing the "Strong is Beautiful" campaign all season; Marion Bartoli, in her own unique way, is as strong and beautiful as they come.