The 11 most memorable moments from the 2015 Australian Open
3.87K //
03 Feb 2015, 13:45 IST
The 2015 Australian Open was a potpourri of anxiety, stress, ecstacy, joy, tears, pain, championship points and of course, champions. From Rafael Nadal's superstitious water-bottle positioning to Roger Federer's dramatic fall in the third round, almost every moment from this tennis extravaganza was worth remembering.
Here are some of the memorable moments from this year's Australian Open:
Note: You can catch all the best moments from the Australian Open on Sony Liv Sports here.
1. Andreas Seppi beating the legend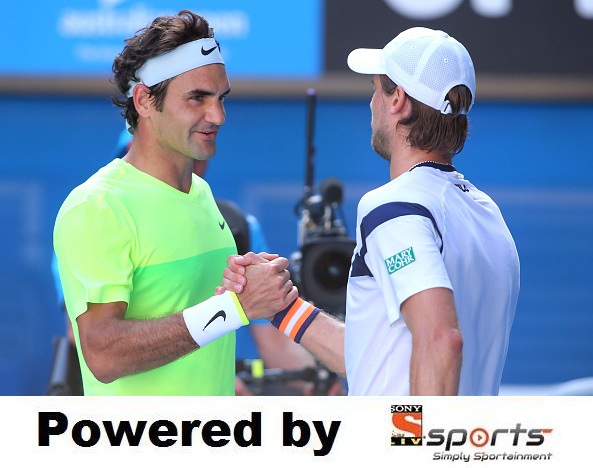 One the biggest shockers of this year's Australian Open came when Andreas Seppi stunned Swiss Maestro Roger Federer in the third round. This is just the beginning of the tennis season but the 17-time Slam champion was coming off a title in Brisbane and was among the favourites to win the title.
But the world number 46 had other ideas, as he ousted the four-time Oz Open champion 6-4, 7-6 (5), 4-6, 7-6 (5). The fans were surprised by the result, but Seppi's performance was nothing less than commendable. It was punctuated, of course, by an otherworldly forehand pass on match point that will go down in folklore as the most miraculous of miracle shots.
2. Madison Keys' dramatic rise
Madison Keys grew up watching her compatriots Serena and Venus Williams and took up the sport to emulate them. As fate might have it, the 19-year-old faced her idol Venus at the quarterfinal stage of the Australian Open. Keys beat Venus in a brilliant three-setter, and with the win, also broke into the top-20 of the world rankings.
The victories and the smiles were pleasing to the eye, but what will perhaps remain the most memorable is the way Keys overpowered three of the most powerful players in the world today – Petra Kvitova, Venus Williams and even Serena Williams. She couldn't sustain her consistency long enough to get past Serena, but if she can hit more winners than the most offensive-minded player on the planet, she certainly has a very bright future.
3. Berdych finally passes the Nadal test
Tomas Berdych beating Rafael Nadal is one result that no one would have predicted at the beginning of the tournament. Nadal was on a 17-match winning streak against the Czech, but the No. 7 seed came into this match with a decisive gameplan. He served big and wide, winning plenty of easy points off the first delivery or the putaway forehand. He kept the points short which paid rich dividends as he walked away the winner in straight sets.
"I was definitely ready for it. I stuck with my plan all the way. That was the biggest difference from the [previous] matches. I started pretty well but you have to keep going to the last point against Rafa. He's a great fighter and he tried to come back in the third. You are playing with one of the greatest tennis players ever, so you just have to keep calm, even at 5-4, whether you are ahead or not," said Berdych after the triumph.
4. Nick Kyrgios reaches his second Grand Slam quarterfinal
Australia was on its feet as local teenage sensation Nick Kyrgios went deep into his fourth round clash against Andreas Seppi, who had earlier ousted Federer in the second round. One of the most interesting matches of this year's Australian Open tournament, Kyrgios vs Seppi was also the most heart-stopping for the local fans, as Kyrgios was the last man standing on whose shoulders lay all of Australia's hopes.
Kyrgios eventually won the match 8-6 in the fifth set, and with the victory reached his second Grand Slam quarterfinal after his Wimbledon quarterfinal appearance last year. With 12 victories in Majors against just one win on the ATP tour, Kyrgios has firmly established himself as a big match player.
5. Venus reaches a Grand Slam quarterfinal after five years
Venus Williams, at 34, proved once again that age is just a number as she reached the quarterfinals on the back of a string of stirring performances. She won an amazing match against Agnieszka Radwanska to make her way to the last eight stage of the tournament.
This run was all the more terrific because it marked the first instance in five years that Venus had reached a quarterfinal in a Grand Slam. The win over Radwanska also marked her first top 10 win since she beating Francesca Schiavone, also in 2010.
6. Rafael Nadal and his superstitions
Rafael Nadal is known to be the among most supestitious players on the tour, and the audience was witness to the effects of his compulsive nature in his fourth round clash against Kevin Anderson of South America.
Nadal was serving for the match against Anderson when — oh, no — his water bottle fell over. What happened next made the Spaniard laugh out loud. The ballboy took extreme care to line up the water bottle just right, exactly like Nadal does. Players sometimes have such crazy idiosyncracies, and the people around them notice those habits too!
7. Kim Sears abuses Tomas Berdych
They say that all is fair in love and war, and here we saw both coming into play at the same time.
The semifinal clash between Tomas Berdych and Andy Murray was no less than a war for Andy's long time love interest and fiancee Kim Sears. Kim was all over social media when a clip showing her abusing Berdych during the match started doing the rounds.
Though Andy has always said that his sweetheart is a source of positive energy in his life, this incident brought Kim into an altogether different light before the tennis fans.
8. Dominika Cibulkova vs Victoria Azarenka – A classic battle?
What was supposed to be Victoria Azarenka's Grand Slam comback from an injury-prone season turned out to be Dominika Cibulkova's rise to glory, as the former champion was defeated in this pulsating Round of 16 encounter. Azarenka's Australian Open journey ended as the Slovak beat her 6-2, 3-6, 6-3 in a match filled with extended rallies, momentum shifts and impressive shot-making. This was undoubtedly the best match of this year's Australian Open, and it will remain in memory for a long time.
9. Hingis and Paes turn back the clock to win the mixed doubles title
Martina Hingis clinched her second Australian Open mixed doubles title as she teamed up with Indian ace Leander Paes to beat defending champions Kristina Mladenovic and Daniel Nestor 6-4, 6-3. The two legends, aged 34 and 41 respectively, displayed amazing tennis throughout the tournament, and the video below shows one of the best points that they conjured.
10. Serena Williams refuses to relent
Serena Williams won her sixth Australian Open title beating Maria Sharapova in the final, and in the process extended her winning streak against the Russian to 16. The American also overtook her compatriots Chris Evert and Martina Navratilova with her 19th Grand Slam win. If people thought she age had mellowed her down or that she would take her foot off the pedal against Sharapova after a decade of dominance, they were completely wrong.
"It is definitely something that motivates me," Williams said, about overtaking legends like Evert and Navratilova. "I never thought I would be sitting and having this discussion. I just had a dream and a racquet and two wonderful parents and a support system that really helped me through it."
11. Novak Djokovic joins an elite club
The World No. 1 Novak Djokovic won his eighth Grand Slam and his fifth Australian Open title after overcoming No. 6 seed Andy Murray in a gruelling four-set match. The Serb is now level with Jimmy Connors, Andre Agassi and Ivan Lendl as far as number of Major wins are concerned.
With the win, Djokovic is now the sole record-holder for most Australian Open titles won in the Open era. He's in a pretty exclusive club now – a club that doesn't even include the great Roger Federer!