Patrick Mouratoglou recently showered rich praise on his protege Coco Gauff, likening the teenager to Serena Williams and Roger Federer. He believes the young American has a similar aura to the two legends of the game.
The renowned tennis coach was one of the very first people to spot Gauff's immense talent when she joined his tennis academy in France as a 10-year-old. At 18, she is now the World No. 7, having already made the finals of a Grand Slam (2022 French Open).
Speaking on social media, Serena Williams' former coach recalled how he was sure of Gauff's stardom from the very first time he set sights on her at his academy.
"I met Coco when she was 10 and after her first two days at my academy, I told the team she can become a star. Coco stands out. When you watch a match sometimes, one player takes the whole place - it is called an aura. Serena had that quality, same with Roger," Patrick Mouratoglou said.
Mouratoglou further heaped praise on the American, highlighting how her immense passion and determination make her tennis an extremely enthralling experience to watch.
"Coco has this quality to bring this extra something to every match, this excitement is so rare when you watch so much tennis. She's a super competitor. She is always totally engaged in everything she does. She puts her heart on the court and she has the ability to make us live this journey with her," he added.
At only 18 this week, she has already achieved her 100th win on the WTA tour. Go Coco!"
While Mouratoglou does not actively coach Coco Gauff, he supervises her development alongside her main coaches. As per his website, he and his team also provides the American with a personalized training program complete with a tennis coach, fitness coach, and physiotherapist.
Coco Gauff reveals her favorite tennis rivalry was the one between Roger Federer & Rafael Nadal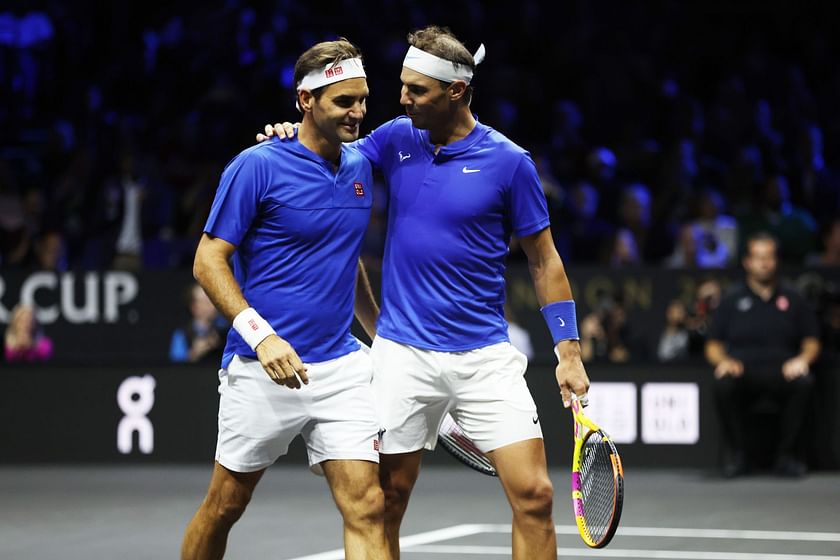 Elsewhere in a recent column for the BBC, Coco Gauff wrote about tennis rivalries where she mentioned that the Federer-Nadal rivalry is her favorite rivalry.
"One of the most famous [rivalries] was Martina Navratilova and Chris Evert - although that was before I was born - and another example is, of course, Roger Federer and Rafael Nadal," Coco Gauff wrote.
"Roger and Rafa was my favorite rivalry. What they had was incredible," she added.
Gauff highlighted how she admired how Federer and Nadal seamlessly transitioned from fierce on-court rivals to off-court buddies.
"As a fan watching them it was amazing to see how they played on the court like they hated each other, but then to see afterwards they could be friends and did amazing things together," she added.