Ana Ivanovic, Matteo Berrettini, Eugenie Bouchard, and other tennis stars recently expressed heartfelt Mother's Day wishes.
Mother's Day is celebrated on the second Sunday of May and is dedicated to honoring a mother's sacrifices and efforts in raising her child. This year, it is being observed on May 14 around the world.
The tennis world, as expected, shared heartfelt messages on this prestigious occasion. Former World No. 1 and 2008 French Open champion Ana Ivanovic took to Twitter to share a unique wish, writing, "MOM turned upside down is WOW," and posting a photo of herself with her mother.
"Did you know, MOM turned upside down is WOW. Happy Mother's Day to everyone celebrating," she wrote.
2021 Wimbledon finalist Matteo Berrettini also took to Instagram stories to share a photo of himself hugging his mother Claudia Bigo and wishing her a Happy Mother's Day. He wrote:
"Impossible da spiegare. (Impossible to explain)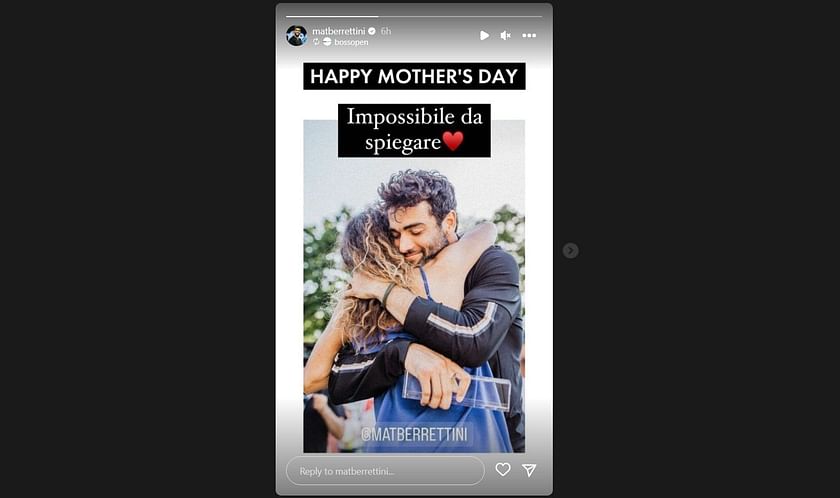 Eugenie Bouchard also chimed in, posting a childhood photo of her mother holding her on her Instagram stories.
"Happy Mother's Day to my mom and all the mamas out there," Bouchard wrote.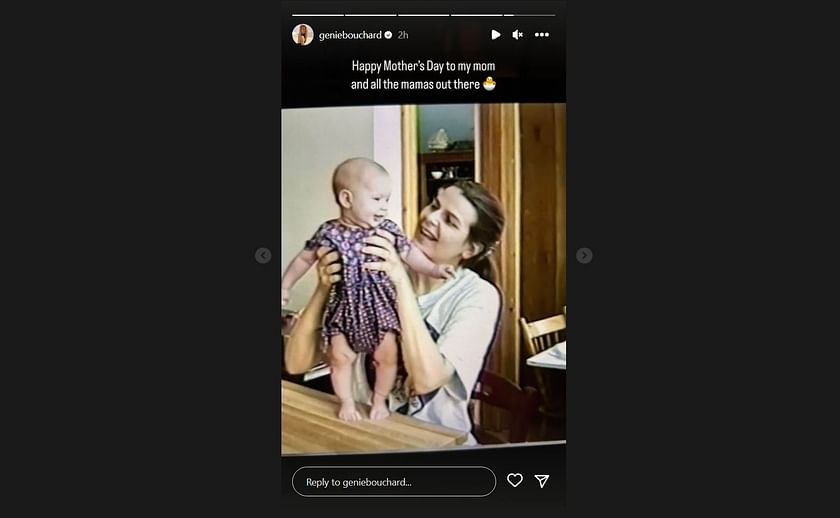 Six-time Grand Slam winner and German tennis legend Boris Becker added to the wishes, taking to Instagram to convey his Mother's Day wish and gratefulness to his mother Elvira Pisch.
"Always and forever. Thank you for everything, Mama! #MothersDay #Muttertag," Becker wrote.
Last but not least is 2018 Australian Open champion and former World No. 1 Caroline Wozniacki, who took a different approach by posting photos of her daughter Olivia and newborn son James. The Dane captioned her post, saying she considers herself lucky every day to be the mother of these two.
"I feel lucky every day that I get to be the mom to these beautiful children! Happy Mother's Day everyone," she wrote.
---
Ana Ivanovic becomes a mother for the third time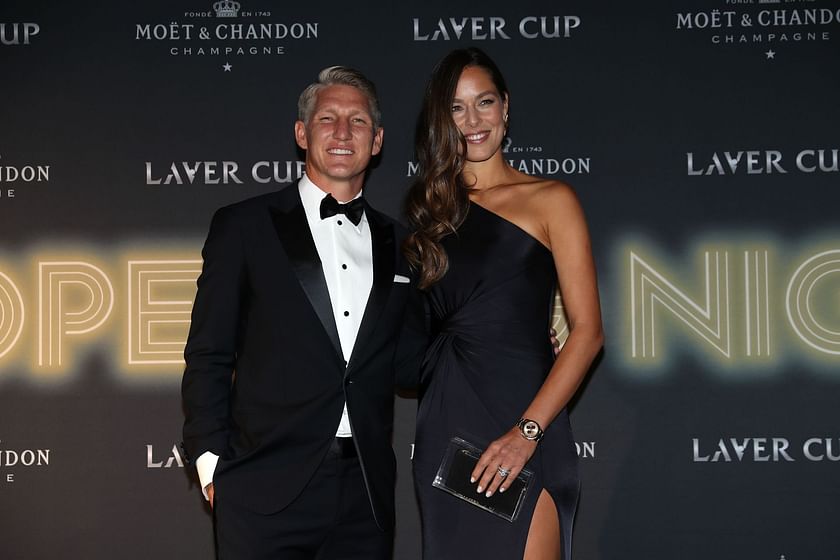 Ana Ivanovic, who tied the knot with German footballer Bastian Schweinsteiger in 2016, became a mother for the first time in 2018, when she gave birth to their first son Luka. Shortly afterwards, she gave birth to their second son Leo.
The Serb gave birth to her third child on Saturday (May 6), and three days later, she introduced the little one to the world. The former World No. 1 posted a heartwarming black-and-white video on Instagram of the baby's tiny hand emerging from its family members' hands as they opened their palms like petals.
"Hello world! Our hearts are full of love," Ana Ivanovic wrote in the caption.