Andrey Rublev reckons that his biggest takeaway from Novak Djokovic breaking Steffi Graf's World No. 1 record next week is that age is just a number if you do the 'right' things.
Djokovic went level with Graf's record of 377 weeks at No. 1 on Monday (February 20). The reigning Australian Open champion will take the record outright next week.
Earlier this year, the Serbian weathered an injury-plagued build-up to win a record-equalling 22nd Grand Slam singles title, moving level with Rafael Nadal. Dropping just one set all fortnight, the 35-year-old returned to the top of the rankings for the 374th week.
Ahead of his Qatar Open campaign, Rublev said at his press conference that Djokovic breaking the record at the age of 35 doesn't surprise him. Hailing the Serb for being at the top of his game for nearly two decades, Rublev said about the former's World No. 1:
"That basically everything is possible, and that at the age of 35 he still can be the best player of the world and break records. If you do the things right, you can perform on the highest level. Doesn't matter the age. Basically that's what it means to me."
As for breaking into the top four this year, the World No. 5 said:
"If I will improve the things that I have to improve, obviously my game and results will be better. Basically the ranking as well."
---
"I'm sure that he's going to break a few more records" - Alexander Zverev on Novak Djokovic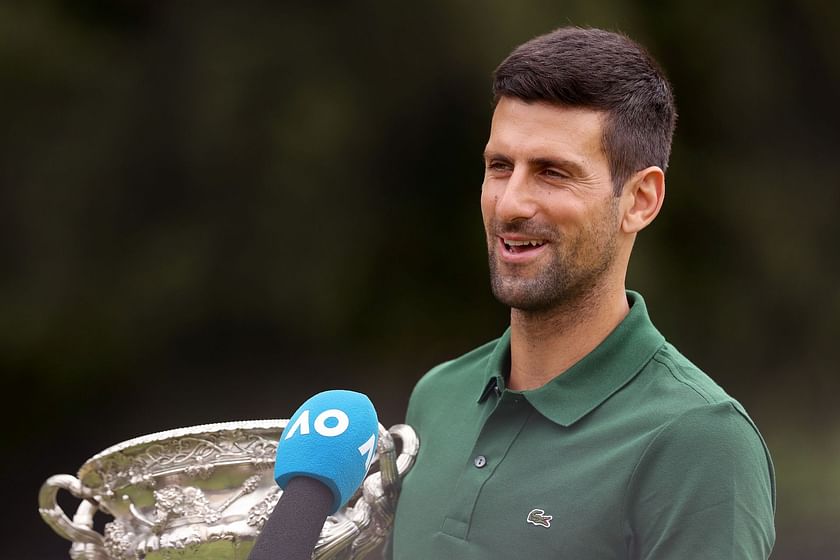 Novak Djokovic has made a superb start to the year, going unbeaten in 12 matches, including titles in Adelaide and the Australian Open.
With the Serb not defending too many points before the claycourt swing begins, he's set to stay atop the pile and build on his lead over second-placed Carlos Alcaraz.
Tipping the 35-year-old to break more records in the sport, Alexander Zverev - who takes on Andy Murray in his Qatar Open opener - told Gulf News:
"I'm sure that he's going to break a few more records, to be honest. I'm not sure there are many left, but the ones that are left, maybe he will. "I think over the last 10, 12 years, he has absolutely dominated tennis. There is a reason why he's been consistently at the top of the game."
The 22-time Major champion will look to take the outright lead in the all-time Grand Slam title leaderboard at Roland Garros later this year.