Andy Murray's mother, Judy Murray, watches her son's matches from the stands quite regularly. Recently, at the Qatar Open, Judy spotted a young fan and gifted him a sweatband.
Andy Murray fell just short of winning his first ATP singles title since 2019 on Saturday, as he lost 6-4, 6-4 to Daniil Medvedev in the summit clash. But the Brit earned praise from many fans all over the world for his fighting efforts during the tournament.
On the day of the final, Judy Murray uploaded a picture of a young fan who she had spotted at almost all of Andy's matches in Doha.
"This wee man was at all of Andy's matches this week, @qataropentennis, so I brought him a sweatband to complete his outfit!!," Judy Murray captioned her post.
The name of the young fan was later found to be Callum, as revealed in the comments by his coach.
"Thats callum who i coach. Brilliant."
Judy Murray also replied to the comment by saying that she loved Callum's presence in the crowd.
"Wonderful. I loved seeing him in the crowd," Judy Murray wrote.
Another fan reshared Judy Murray's post and mentioned how much African-Americans love "Sir Andy Murray."
"Hey JudyMurray African Americans love Sir @andy_murray, too!!!"
Judy Murray took no time to reply to the post and responded with a "red heart emoji."
"I still have ambitions of winning tournaments and having deep runs in major events" - Andy Murray after Qatar Open loss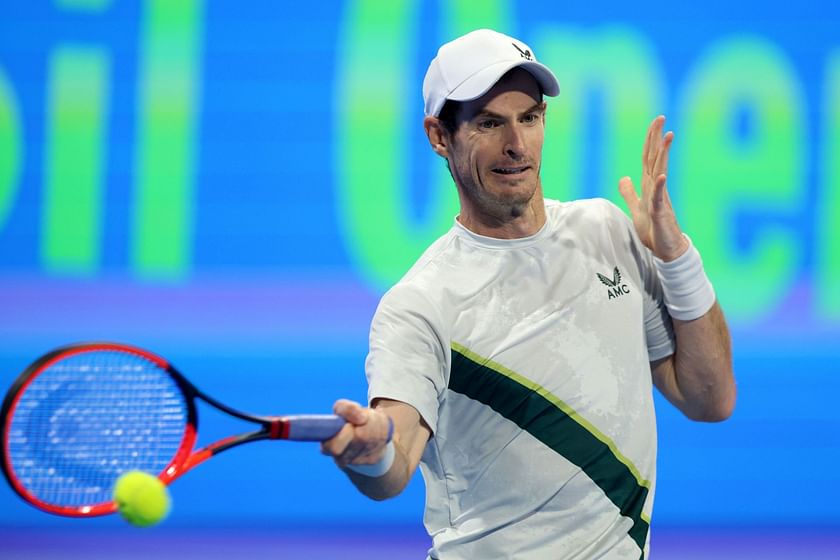 Andy Murray showed clear signs of improvement at the recently concluded Qatar Open. The Brit beat the likes of Lorenzo Sonego and Alexander Zverev, among others, en route to the final.
At the post-match press conference, Murray shed some light on his upcoming plans and career goals.
"I still have ambitions of winning tournaments and having deep runs in major events, you know, winning a certain number of matches in my career. I'd like to try to get to 800 match wins, which, I don't know, I think I'm like 75 away from that."
"I didn't know how much I was going to be able to play or if I'd be able to compete at this level again. So now that I know that I'm able to, I want to see how far that can go, because, yeah, it's a challenge and something that, you know, I'm proud of the results that I'm having, yeah, with a large physical limitation," Andy Murray added.
Murray will next be seen in action at the Dubai Tennis Championships, where he will meet Herbert Hurkacz in the opening round.