Former World No. 1 Andy Roddick recently made an adorable post on social media to celebrate his 14th wedding anniversary with American actress Brooklyn Decker.
Roddick, the 2003 US Open champion, tied the knot with Brooklyn Decker on 17 April, 2009. The couple started dating in 2007 and got engaged in March 2008. A year later, they tied the knot in Austin, Texas.
Decker and Roddick have two children together, a son, Hank, and a daughter, Stevie. Hank was born on September 30, 2015, while they welcomed Sadie to the world on November 27, 2017.
As they completed 14 years of marriage, Andy Roddick turned to social media to wish his wife Decker a happy anniversary.
"14 years later, nobody I'd rather be on this adventure w. Strong, compassionate, driven, and puts up w me most of the time :) Love you lady," Roddick captioned his tweet.
When Andy Roddick's wife Brooklyn Decker revealed how she first met him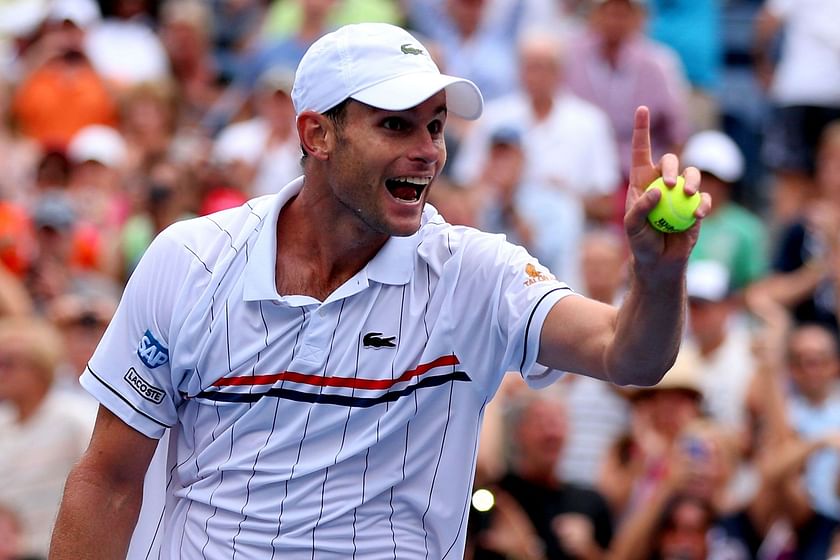 Andy Roddick had to wait five months before the American model-turned-actress gave him a call. Speaking in an interview with the Tennis Channel in 2017, Brooklyn Decker shed some light on her first meeting with the former American tennis player.
Decker revealed that Roddick was a regular watcher of a football show hosted by her. However, when Roddick got his attorney to call Decker's agent, she thought it was shady and hence didn't call Roddick for five months.
"We met, it's a terrible story. I was hosting a show about football on Sports Illustrated and he watched it every week. He got his attorney to call my agent at the time and I thought it was very shady as one would, and I didn't call him back for five months," she said.
Decker added that her manager pushed her to call Roddick when she was in New York and didn't have many friends. She googled Andy Roddick, watched his press conference from the 2007 Australian Open, and thought he was a "charmer."
"I was living in New York at the time and my now-manager said to me 'You know, you have no friends, all your friends are in North Carolina', and he said 'Why don't you call him, he's really nice. I googled him and watched his press conference from the 07' Australian Open, where he was just super dry and sarcastic. I thought 'Well that's pretty funny, looks like a charmer', and I called him back and we've been together ever since," she added.