Andy Roddick recently took part in the Pickleball Slam exhibition event, where he joined forces with eight-time Grand Slam champion Andre Agassi to take down compatriots John McEnroe and Michael Chang for a $1 million purse. More than the money, it was the experience of reconnecting once more with Agassi that made Roddick extremely happy.
The former US Open champion admitted that while he initially agreed to participate in the event only because of the prize money, it turned out to be "pretty fun" for him by the end.
"I will say that the million-dollar prize probably had something to do with it, but it's been pretty fun," Andy Roddick said to PEOPLE magazine in an exclusive interview. "It's not often you get to kind of have a crash course over the court in 10 weeks to get ready for an event in something you've never really done before."
However, the best part of the event for the former World No. 1 was getting to talk tactics with Agassi and discussing what he has learned about the new sport. With the duo talking almost every day in the build-up to the event, Andy Roddick was chuffed that he was handed such an opportunity to interact with a legend of the game once again.
"What has been pretty fun is getting the daily analysis from Andre Agassi and his breakdowns of what he's learned, what's working for him, what we should do," Roddick said. "It's been kind of a fun excuse to reconnect almost on a daily basis now."
---
Andy Roddick: "My son loves going out in the front driveway to play pickleball"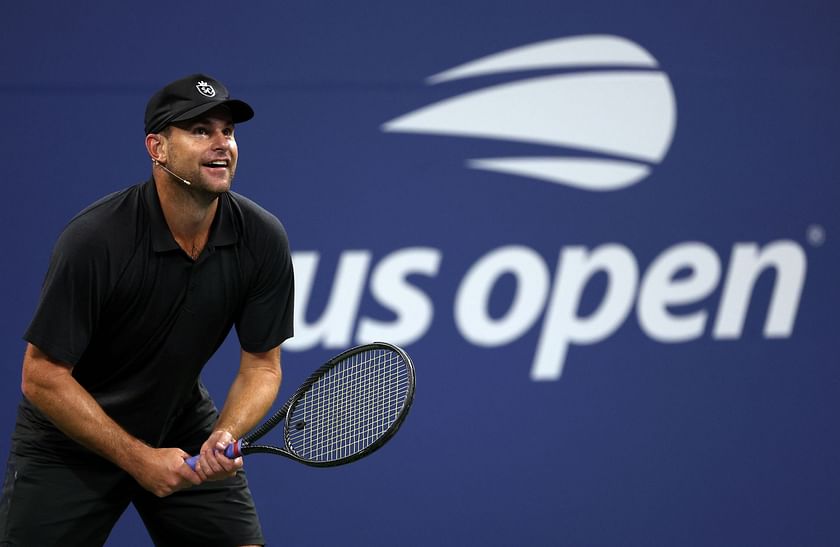 Andy Roddick further revealed that his son Hank is into the pickleball craze as well, as the six-year-old loves going out in the front driveway to practice. With the sport having a smaller learning curve than tennis, Roddick wasn't surprised that his son took to the sport so easily.
As for his wife Brooklyn Decker, Roddick admitted that she wasn't a huge fan already, but was of the opinion that the five minutes she spent on court playing pickleball has made her more curious about the game.
"My son loves going out in the front driveway to play. It's a lot easier learning curve than tennis, especially for kids, so he loves it," Andy Roddick said. "My wife got out on the court last week for about five minutes, but she's curious about it."