Ben Shelton shared the news of his father, former player and collegiate coach Bryan Shelton's retirement, and his decision to join the young American talent on-tour as his coach.
Bryan Shelton had almost a decade-long career as a professional tennis player in the early 1990s. He began coaching in 1998 and took the position of tennis coach for the men's tennis team, the Gator Nation, at the University of Florida.
Ben Shelton took to Instagram to pen an emotional note celebrating his father's achievements and acknowledging his dedication to shaping young talents. He posted a picture of his father titled "First coach to win a DI NCAA Women's and Men's National Championship" and wrote:
"My dad retired from collegiate coaching today. Congrats on everything you've accomplished in your 24 years out there. This isn't a career that's defined by championships and accolades, but by people impacted and lives changed."
The 20-year-old added that he was excited at being coached by his father and looked forward to having him on tour.
"There isn't a better role model for young men trying to find their way in life. The Gator Nation may have suffered a blow with this one, but we always bounce back," he wrote.
"That being said, the dream team is back together baby. Can't wait to have you out on tour with me and see what we can accomplish together," he added.
Ben Shelton's performance at the French Open 2023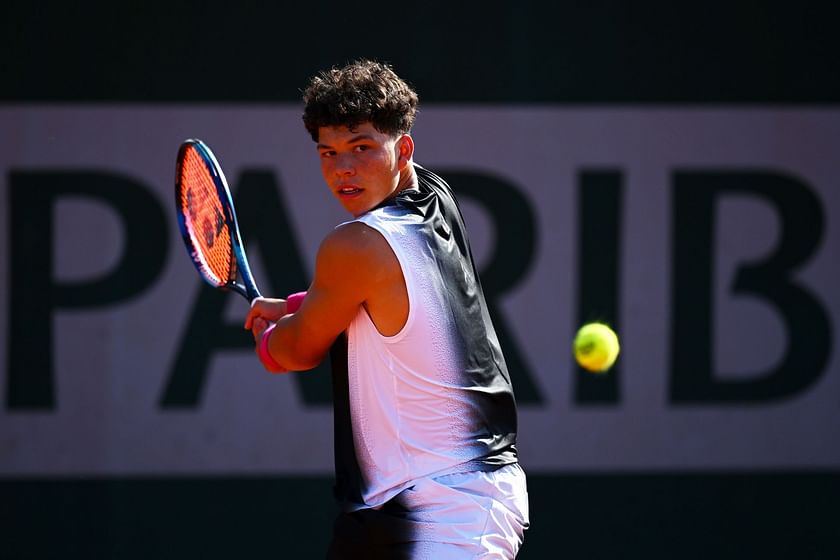 Ben Shelton took the collegiate route to turn professional in 2022. After winning the 2022 ITA National Player of the Year and the 2022 SEC Player of the Year, the American made a place for himself within the top 100, gaining him a spot at the Australian Open. Shelton made quite a stir as an upcoming talent with a quarterfinal finish at the Grand Slam event.
With consistent performances, some on clay, including his semifinal run at the Cagliari Challenger, the 20-year-old entered the 2023 French Open ranked No. 36. However, his debut at the Grand Slam tournament was cut short in the first round by Italian Lorenzo Sonego in four sets.
Shelton also competed in the doubles format of the game. He suffered a second-round loss at the French Open with partner Max Purcell.
He is next likely to be gearing up for the grass season possibly for the upcoming Libema Open.