Ben Shelton has grabbed a lot of global attention with his stunning run in Melbourne as the World No. 89 made his maiden Grand Slam quarterfinal at the 2023 Australian Open. In what is his first tournament and trip outside the United States of America, Shelton has already become a household name in the tennis world.
Rising from outside the Top-500 in the ATP rankings and playing college tennis, Shelton cracked the Top-100 within just one year and is set to make an even bigger jump in the rankings after his Australian Open campaign ends.
Hailing from a family full of tennis players, the Australian Open was only the second Grand Slam tournament of Shelton's career. He has played only a handful of tour-level singles matches throughout his young career, making his incredible performances in Melbourne while competing against the world's best all the more impressive.
As the young American tennis sensation plays his maiden Grand Slam quarterfinal against compatriot Tommy Paul, here's all you need to know about Shelton.
---
Ben Shelton age, height, early days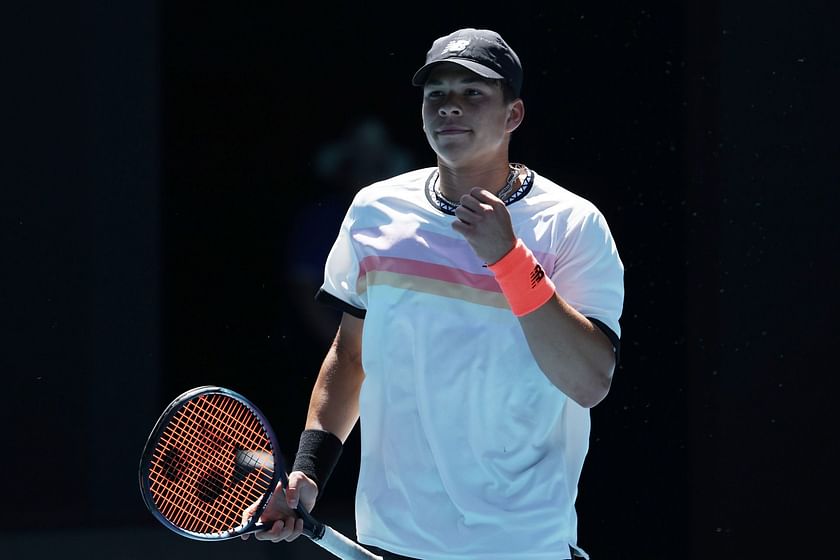 Twenty-year-old Ben Shelton was born in Atlanta, Georgia, on October 9, 2002. At 6 ft 4 in, Shelton possesses a tall frame and uses his height to great effect on the tennis court. Shelton was not interested in pursuing a career in tennis as a kid and was more interested in football. However, he grew to develop a great level of interest in tennis.
Coached by his father, Shelton did not travel abroad for ITF tournaments early in his career but played within the United States, while also making a big name for himself on the college tennis circuit. He dominated college tennis last season, eventually winning the prestigious NCAA Singles Championship.
---
Ben Shelton tennis playing style
At a very young age, left-handed player Shelton already has a well-rounded game. His serve is his biggest weapon and he uses his height to great effect, particularly while serving. Shelton recorded one of the fastest serves on his Grand Slam debut at the 2022 US Open.
While the serve is his most important shot, Shelton is also consistent on both the forehand and backhand sides. Adopting an aggressive playing style and not afraid to go for his shots, Shelton also prefers to approach the net and finish off points.
---
Ben Shelton parents
Ben Shelton is the son of Bryan and Lisa Witsken Shelton. His father Bryan Shelton is a former professional tennis player, having achieved a career-high singles ranking of No. 55 on the ATP tour, and has also been a tennis coach in Florida over the years. His mother Lisa was one of the top-ranked junior tennis players back in her younger days.
His late uncle Todd Witsken was also a pro tennis player, having reached a career-high singles ranking of No. 43 and made the 1988 Australian Open quarterfinals.
---
Ben Shelton coach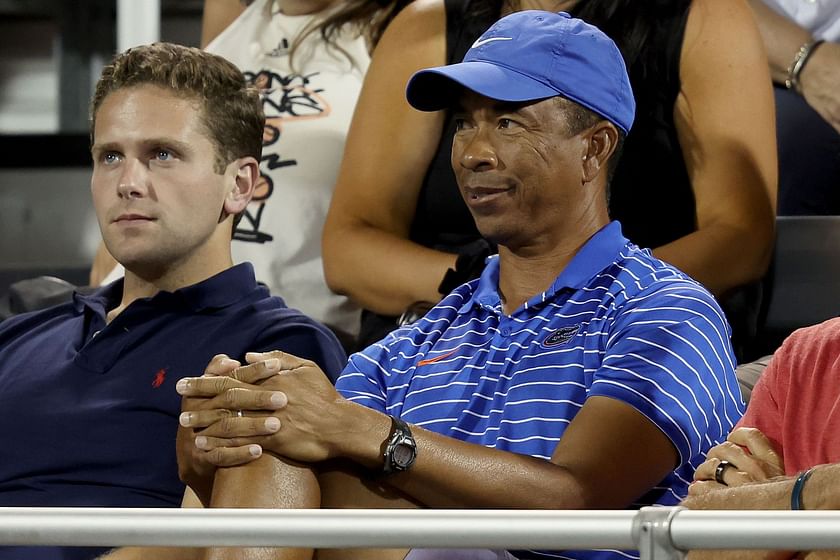 Ben Shelton's coach is his father Bryan, who began coaching him full-time when he was 12 years old and Shelton pursued the sport actively thereafter. It was Bryan's decision not to let son Ben travel abroad for ITF tournaments after he turned 16 and instead focus on playing more in the United States. The decision turned out to be favorable for Ben.
Shelton recently stated that his father has had the "biggest influence" on his tennis career and is grateful to have learned from his experiences as a collegiate as well as pro tennis player.
---
Ben Shelton at Australian Open 2023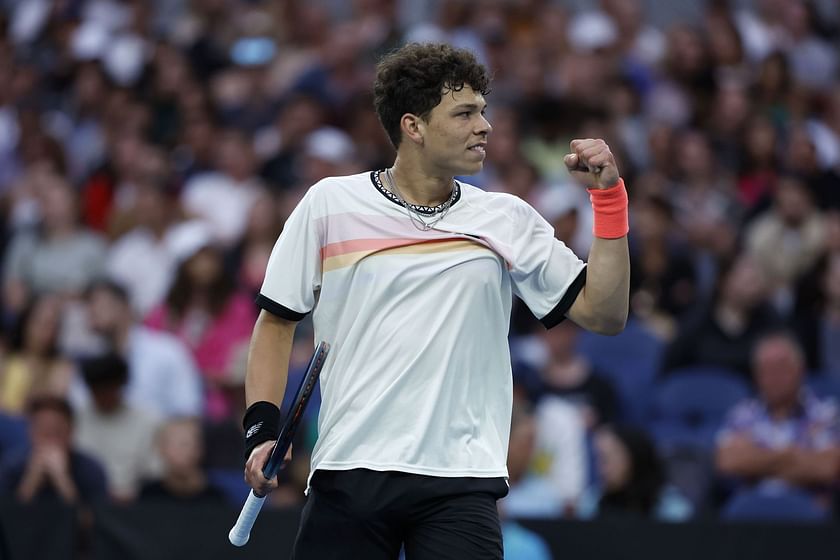 In his maiden Australian Open appearance, Ben Shelton beat China's Zhang Zhizhen in a five-set thriller in the opening round, prevailing 4-6, 6-3, 6-2, 2-6, 7-6(4) in a deciding set tiebreak. It was also his first-ever Grand Slam main draw win.
He then beat a more experienced opponent in Nicolas Jarry in straight sets, 7-6(3), 7-6(3), 7-5 to move into the third round. He continued his fine form with another straight-sets win over Alexei Popyrin. In the fourth round, Shelton beat fellow American JJ Wolf in another five-set thriller, prevailing 6-7(5), 6-2, 6-7(4), 7-6(4), 6-2 to set up a quarterfinal clash with Tommy Paul.
Edited by Aayush Majumdar