American tennis sensation Ben Shelton recently revealed the impact of the priceless feedback he continuously received from his father, Bryan Shelton, who also coaches tennis at the college level in Florida.
The quarterfinals will be the next stop in Ben Shelton's impressive fairytale run at the 2023 Australian Open. In an all-American match on Monday, the 20-year-old NCAA champion from the University of Florida defeated compatriot J.J. Wolf 6(5)-7, 6-2, 6(4)-7, 7-6(4), 6-2.
Shelton is competing in only his second Grand Slam tournament, and this is his first trip outside of the United States. With the victory, he joined Sebastian Korda and Tommy Paul to give the United States at least three men in the quarterfinals in Australia for the first time since 2000.
Following the victory, Ben Shelton spoke at his press conference about the influence of his father, who is also a former tennis pro, on his career.
He stated that since his father's road to the tour was not an easy one, he is aware of all the "struggles" and "hardships" -- "priceless" knowledge that he passes on to his son. He further added that his father's "tennis analytical mind" is one of the best he has ever seen.
"He's definitely been the biggest influence in my tennis. Being a former pro, going through this whole process in a similar way," Shelton said.
"To be able to learn from him, with all the life experience he has, it wasn't just an easy street for him, so he knows all of the hardships and struggles of being out here, making it on tour, it's priceless to be able to have that knowledge and that person to go to. His tennis analytical mind is one of the best I've ever seen," he added.
The American also mentioned that the feedback he receives from his father after each match helps him improve and serves as a valuable resource.
"To be able to talk to him before each match, after each match, let me know what I've done, positive and negative, I think the negative is probably more important because it's what I can change, what I can improve on, it's been a great resource," Ben Shelton said.
---
"He's been one of the American guys who's kind of almost taken me under their wing" - Ben Shelton on his QF opponent Tommy Paul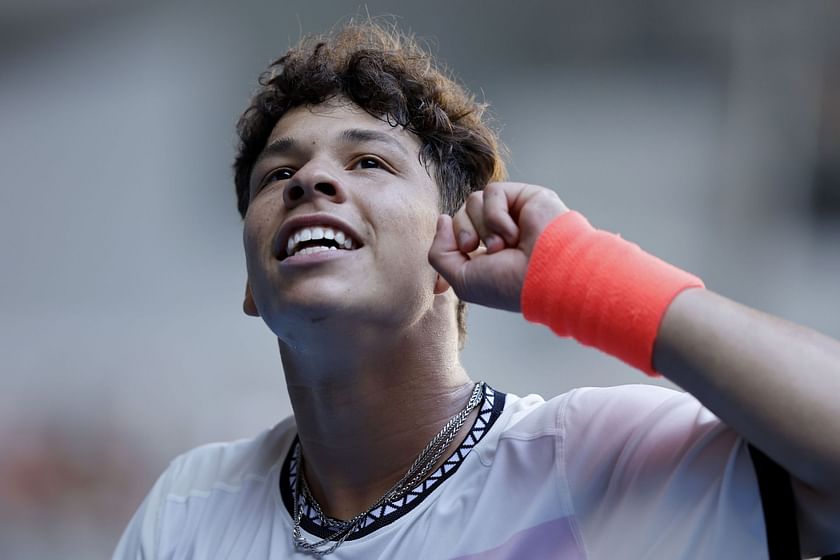 Ben Shelton will next face fellow American Tommy Paul in the quarterfinals of the 2023 Australian Open. The 20-year-old spoke about his upcoming opponent, saying that Paul almost took him "under his wing" and helped him in the early stages of his professional career and that he was "excited" to play Paul on such a big stage.
"I've practiced with him once, I think just once, up at the US Open. But he's been one of the American guys who's kind of almost taken me under their wing, kind of helped me navigate some of the early stages of a professional career," Shelton said.
"He's been a good friend. I'm excited to get to play him on a big stage like this," he added.