Eugenie Bouchard had a positive start to her 2023 campaign, as she beat Ann Li 6-4, 6-3 in the qualifying round of the ASB Classic in Auckland, New Zealand. But the former World No. 5's run was short-lived, as she had to withdraw from her Round 2 qualifying match against Katie Volynets.
Bouchard, a two-time quarterfinalist at the ASB Classic, was granted a qualifying wildcard into the tournament this year. She revealed after her withdrawal that she got a severe bout of food poisoning on December 31.
The 28-year-old, who played in the World Tennis League a few days ahead of her 2023 campaign, expressed disappointment at her withdrawal from the first event of the season, in a social media post.
"Got really bad food poisoning Saturday night. Was up all night throwing up. So sad I had to withdraw from my match in Auckland," Bouchard said on her Instagram stories. "This is me waiting to see the doc Sunday morning."
She further gave updates on how she was coping with the illness, stating that she met with the doctor on Sunday and was unable to finish her dinner. The Canadian, whose recovery kit featured the sports drink Powerade, revealed that she was feeling better on Monday, after having slept for 12 hours.
"My attempt at dinner – Sunday night – only got through about five pieces of pasta" she said. "Slept 12 hours last night and feel so much better now (Monday)."
The 2014 Wimbledon finalist then asked her followers on social media if starting her new year in such a way was a 'bad omen.'
"Is it a bad omen that I spent the first 8 hours of 2023 clinging to the toilet? Let me know," she said.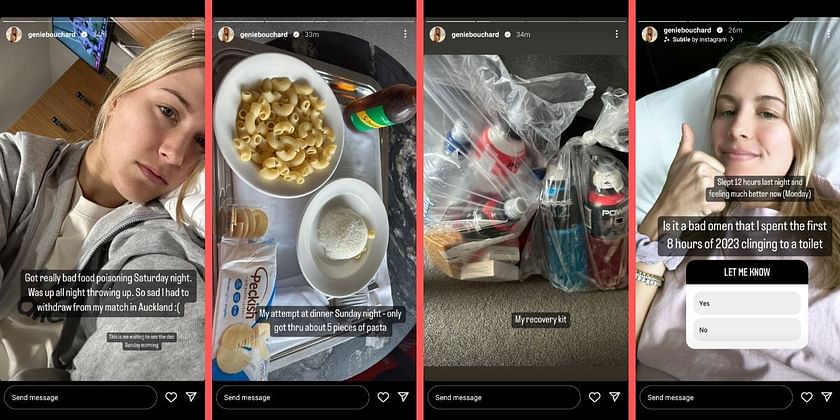 ---
A brief look at Eugenie Bouchard's tennis career so far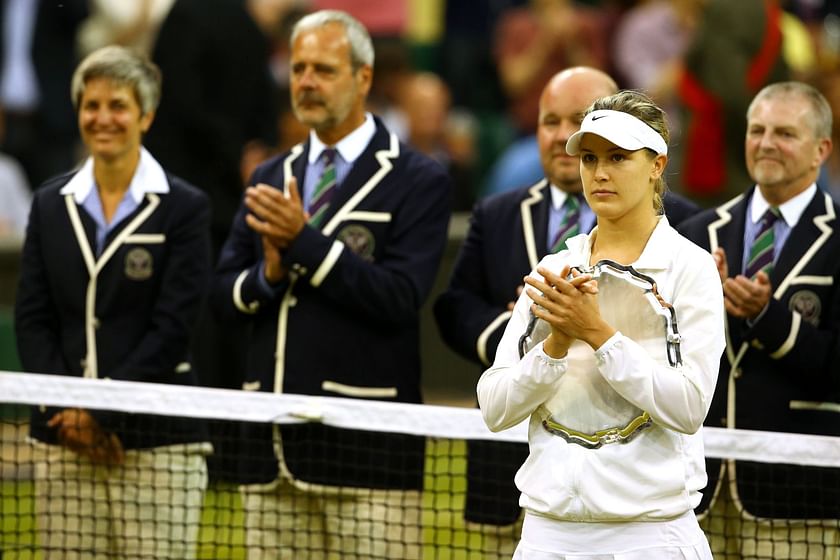 Eugenie Bouchard rose to fame during her stellar 2014 season, which saw her make the semifinals of the Australian Open and French Open and the final of Wimbledon. She also clinched her first and only WTA title till date that year, in Nuremberg.
The Canadian has, however, faced a few rough years on the tour since then. Her ranking suffered a major blow after she underwent shoulder surgery, which kept her on the sidelines for a year and a half.
Bouchard has since recovered, and she went from being unranked to securing the ranking of World No. 327 after making a comeback in the second half of 2022. The Canadian is determined to play more tournaments to help return to her best form.
Edited by Shubham Banerjee