Former Danish tennis player Caroline Wozniacki recently shared an adorable video of her daughter, Olivia, on her social media.
Wozniacki and her husband, former NBA star David Lee, joyfully welcomed their first child, Olivia Wozniacki Lee, on June 11, 2021. A year later, on October 24, 2022, they announced the arrival of their son, James Wozniacki Lee.
On Tuesday, April 4, former World No. 1 Wozniacki took to Instagram to share a video of Olivia. The video captures the little girl confidently strutting around in her mother's cap, shoes, and bag, despite the shoes being a tad too big for her tiny feet.
"I see where this is going... better start putting locks on my closet 😂😂😂." Wozniacki captioned her Instagram story.
"A great experience" - Caroline Wozniacki about her post-retirement life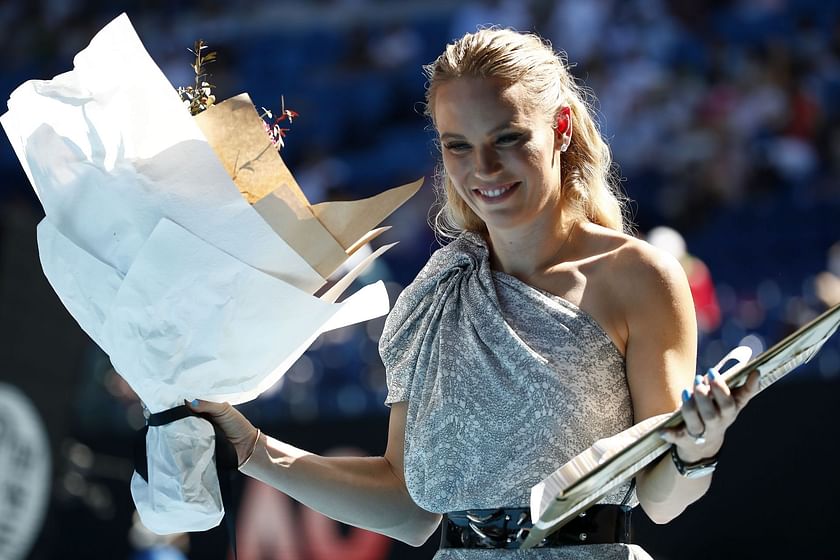 Caroline Wozniacki shared her thoughts on transitioning to post-retirement life. She expressed that commentating and participating in broadcasts has been a fantastic experience for her.
Wozniacki announced her retirement from the sport following her exit from the 2020 Australian Open. In the third round of the tournament, she was defeated by Tunisia's Ons Jabeur in a grueling match that ended with a score of 7-5, 3-6, 7-5
In a conversation with Bang & Olufsen, the former World No. 1 tennis player, shared insights into her life after retirement and her new residence in Miami. Wozniacki reflected on how she has adapted to her role as a tennis commentator.
"After officially retiring from professional tennis after almost two decades, I've transitioned into a career commentating and hosting broadcasts of matches such as the Grand Slam, Roland Garros, Wimbledon, the US Open, and local events here in Miami," she said.
The former Australian Open winner added that since retirement, she has been able to spend quality time with her family while keeping her passion for tennis alive.
"It has been a great experience so far, letting me keep up with my passion for the sport, while giving me more time with my growing family," Wozniacki added.
Caroline Wozniacki further spoke about the inspiration behind the design of her new home in Miami. The 32-year-old stated that she and her husband were equally determined to mix the esthetics of both Miami and Scandinavia.
"The design aesthetics between Miami and Scandinavia are quite different, but David and I were determined to find a way to fuse the two styles in our new home. The gorgeous Bang & Olufsen products seen around the home were just one of the ways we brought my Danish heritage into the space in an artful and practical way," she said.