| | |
| --- | --- |
| Full Name | David Morris Lee |
| Date of Birth | April 29, 1983 |
| Age | 39 years |
| Nationality | American |
| Height | 2.06 m |
| Draft | 2005 |
| Role | Power Forward, Center, and Small Forward |
| Past Team(s) | |
| Debut | May 22, 1999 |
| Nickname | WCW |
| Spouse | Caroline Wozniacki |
David Lee: A Brief Biography
David Lee played in the NBA for 13 seasons and won 1 NBA Championship with the Golden State Warriors. The 2-time All-Star retired from active competition in 2017 and was a member of the All-NBA team once in his career.
| | |
| --- | --- |
| Name | David Lee |
| Born | April 29, 1983 |
| Age | 39 |
| Nationality | American |
| Height | 6 ft 9 in |
| Debut | November 6, 2011 |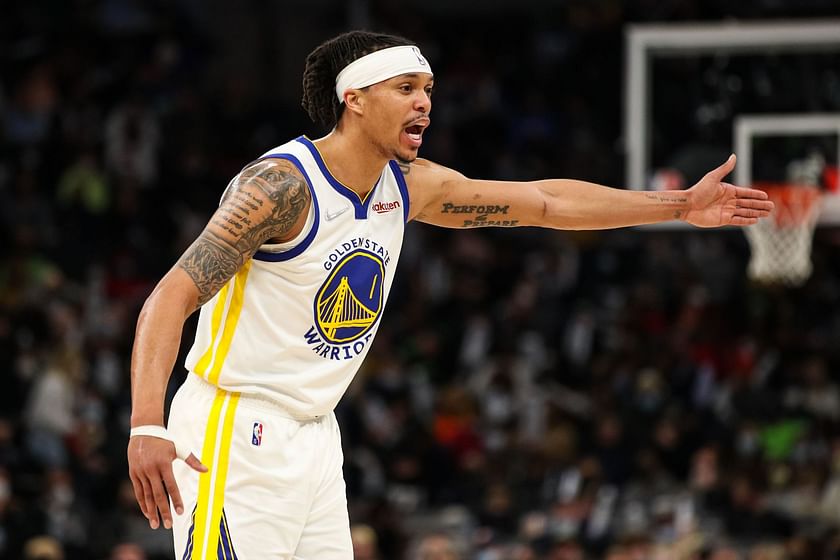 David Lee's Early life
David Lee was a meaningful player for his team. Lee was born in St. Louis, Missouri. Born to Gary and Susan Lee, David attended middle school at John Burroughs School and then high school at Chaminade College Preparatory School. Both schools are situated in the St. Louis suburbs.
After playing tennis until age 12, Lee pursued basketball as his primary sport. He played for four years in college basketball at the University of Florida, coached by Billy Donovan. As a freshman in 2002, he was named to the All-Southeastern Conference (SEC) first-year team by the conference's coaches.
During his sophomore season, David averaged 11.5 points and 7 rebounds for the Florida side and earned a spot in a second-team All-SEC selection in his junior year in 2003–04. In his senior year, the Forward played with future NBA players like Al Horford, Corey Brewer, and Joakim Noah. Playing for the Gators, Lee defeated Kentucky Wildcats in the finals and won the 2005 SEC men's basketball tournament, the Gators' first SEC men's basketball tournament championship.
Left-handed, David became essentially ambidextrous when he broke his left arm and learned to play right-handed. Lee was also named to a first-team high school All-American by Parade magazine and was on the McDonald's All-American team in his high school days. David won the 2001 Slam Dunk competition.
David Lee's NBA Journey
David Lee was drafted as the 30th overall pick in 2005 by New York Knicks. He spent five seasons with the Knicks, who never qualified for the playoffs in that period. Lee performed emphatically for the team and was named in the 2010 All-Star games. Though Lee replaced Allen Iverson in the All-Star selection, he became the first Knick to make the All-Star team since 2001, which complemented his impact on the team.
But after entering the 2010 UFA, Lee was signed and traded to Golden State Warriors in 2010 by the Knicks. David found a regular starting spot for the Western Conference team and had many remarkable contributions to the "dynasty in making" team.
Nicknamed "Da White Howard", David Lee has no connection with fellow NBA Superstar Dwight Howard. But his presence in the paint was a huge advantage for the young Warriors team in rebuilding mode.
Then 5-year veteran Lee was an integral part of the Warriors' offense, averaging nearly 18 points and 10 boards per game. He earned his All-Star Status again in 2013 with the Warriors. Just like at the Kicks, Lee became the Warriors' first All-Star since Latrell Sprewell, ending a 16-years drought.
The 2-time NBA All-Star was also selected to the All-NBA Third Team in 2013 and reached the playoffs for the first time. Playing for the San Francisco-based team, he won an NBA championship in 2015 in his fifth with the team. His injuries limited his game time, yet he was a great contributor to the team.
Lingering injuries and Draymond Green's revival as a suitable replacement forced the Warriors to trade David Lee to the Celtics in his final contract year. After a short stint with the Boston Celtics, Lee moved to the Mavs and the Spurs, where he played just one season each. David became a free agent in June 2017 and finally hung his shoes in November 2017.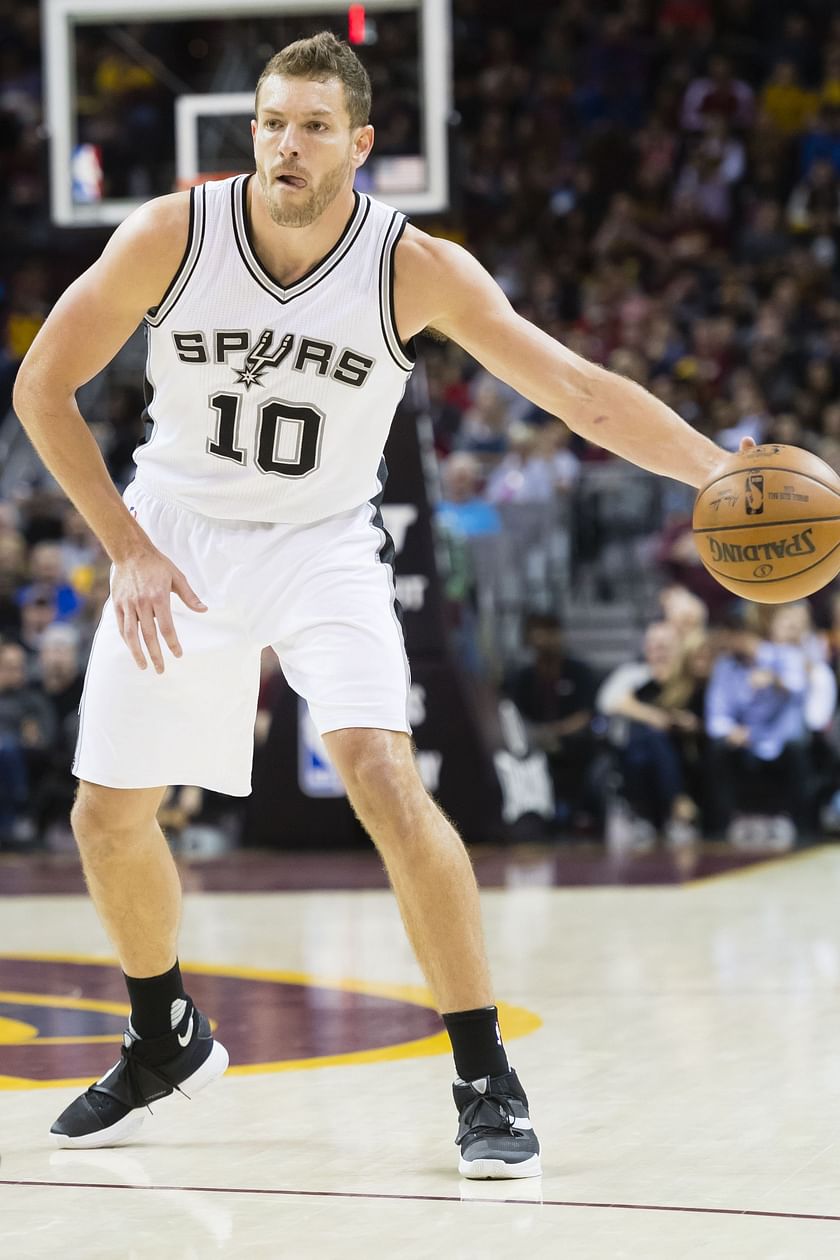 David Lee's Awards and achievements
| | | |
| --- | --- | --- |
| Award/Accolade | Year | Team |
| 2* NBA All Star | 2010, 2013 | New York Knicks (2010), Golden State Warriors (2013) |
| 1* NBA Champion | 2015 | Golden State Warriors |
| 1* All NBA 3rd Team | 2013 | Golden State Warriors |
| 1*All-Star MVP (Rookie) | 2007 | New York Knicks |
Record
David Lee made history as the seventh player to reach 1,000 points playing for Florida. During his 13 seasons in the league, David Lee scored 11,232 points at an average of 13.2 points per game. 2-time NBA All-Star and 2015 NBA Champion also won the NBA All-Star rookie game's MVP in 2007.
While playing against the Warriors as a Knicks player, David recorded his first triple-double with 37 points, 20 rebounds and 10 assists. It was the first time since the ABA-NBA merger in 1976-77 that a player had at least 30 points, 20 rebounds and 10 assists in a game.
Lee enjoyed much success playing for the Warriors and accomplished some extreme feats in the process. The forward led the league in 2012-13 with 56 double-doubles, becoming the first Warrior to lead the NBA in the category since Wilt Chamberlain in 1963-64. He also had 31 games with 20-point/10-rebound most for the season.
David Lee's Net worth
Lee was the highest-paid player on the Warriors roster and made his fortunes through NBA earnings. His current net worth is valued at $40 million.
David Lee's Contract
David Lee is a retired NBA Player, who was drafted by the Knicks on a Rookie contract and had a max contract of $80 Million over 6 years playing for the Warriors. His last contract was worth 2 years / $3,157,626; signed with the Spurs. David Lee retired as a Celtics player in the final year of his contract.
David Lee's Family and wife
David Lee was born to Gary and Susan Lee. He got engaged to Denmark-born tennis player Caroline Wozniacki in Bora Bora while dining on a private cruise across the Pacific Ocean in 2017. The couple married in June 2019 and welcomed their daughter, Olivia Wozniacki Lee, in June 2021. One year later, the pair also welcomed a son in October 2022 who was named James.
A. David Lee Won one NBA Championship with the Golden State Warriors in 2015.
A. David Lee was born in St. Louis, Missouri
A. David Lee was selected for 2 All-Star games (2010, 2013). He replaced Allen Iverson in 2010 as Eastern All-Star and was directly voted in the 2013 All-Star game.
A. David Lee was drafted by the New York Knicks as the 30th overall pick in the 2005 NBA draft.
A. David Lee is married to Danish tennis star Caroline Wozniacki. The couple has 2 children – a boy named James (born in 2022) and a girl named Olivia Wozniacki Lee (born in 2021).