Casper Ruud has attributed the rise of Scandinavian tennis on the global stage to Denmark's Caroline Wozniacki.
In a promo video for the 2023 French Open, Ruud answered voice notes from athletes across various sports. One of the messages came from former Danish racing driver and current Eurosport presenter Tom Kristensen, who asked Ruud the reason for the recent influx of Scandinavian sports stars.
The Norwegian answered that the Scandinavian countries have always been strong in sports, with names like Zlatan Ibrahimovic and Erling Haaland dominating football, Victor Hovland excelling in golf, and the Ingebrigtsen brothers and Karsten Warholm making waves in running.
Casper Ruud specifically mentioned Caroline Wozniacki, who he feels put Scandinavian tennis on the map by winning a Grand Slam and becoming World No. 1.
"Obviously with Caroline Wozniacki being World No. 1 and winning Grand Slam. She sort of started the whole thing I guess," Ruud said.
Wozniacki made it to her first Grand Slam final at the 2009 US Open. In 2018, she made history by becoming the first woman from Denmark to win a Grand Slam title. She beat Simona Halep in a thrilling Australian Open final to capture her first and only Major trophy.
Over the course of her career, Wozniacki amassed 30 WTA singles titles and spent a total of 71 weeks at the top of the WTA rankings.
Casper Ruud defeats Holger Rune to move into the French Open semifinals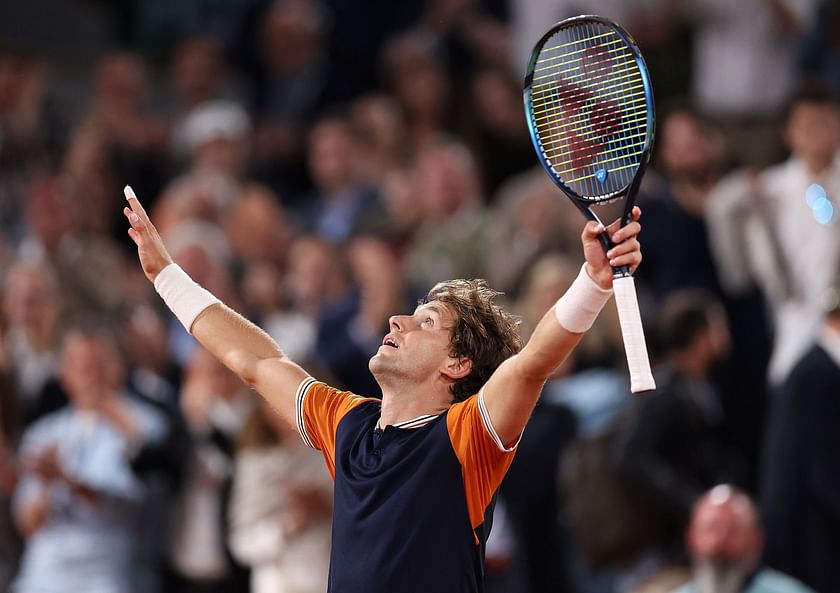 On Wednesday, Casper Ruud defeated fellow Scandinavian Holger Rune 6-1, 6-2, 3-6, 6-3 for the second consecutive year in the French Open quarterfinals. The win further solidified Ruud's dominance over Rune, bringing the head-to-head record to 5-1 in his favor.
During the on-court post-match interview, Ruud gave his thoughts on the match. The Norwegian said he tried to play without pressure, but acknowledged that facing Holger Rune in a high-stakes match is always a challenge.
Ruud also noted that the Dane's numerous errors helped alleviate some of his own nerves.
"I'm very, very relieved. I came into this match just trying to play without pressure. But it's not easy, obviously. You're playing a big match and against Holger it's never easy," Casper Ruud said. "He plays very aggressive. Luckily for me the first two sets he wasn't probably feeling it too well, he was doing a lot of errors, so I sort of got a lot of points for free."
"So that helped the nerves, but he fought back. Third set he came out playing better and then in the fourth set I was just lucky to get that one break and then keep it all the way out."
Casper Ruud will face Alexander Zverev in the French Open semifinals on Friday.