When Rafael Nadal announced that he will be missing this year's Roland Garros, all of his supporters were devastated and heartbroken. Numerous personalities across the globe have come forward to show their support for the Spaniard in light of the news, and one of them is F1 star Carlos Sainz.
The 36-year-old has broken numerous records in his illustrious career, and it's fair to say that he's an idol to millions. Tennis players such as Paula Badosa, Casper Ruud, Carlos Alcaraz, and Iga Swiatek, who are currently ruling their divisions, have idolized the 'King of Clay'.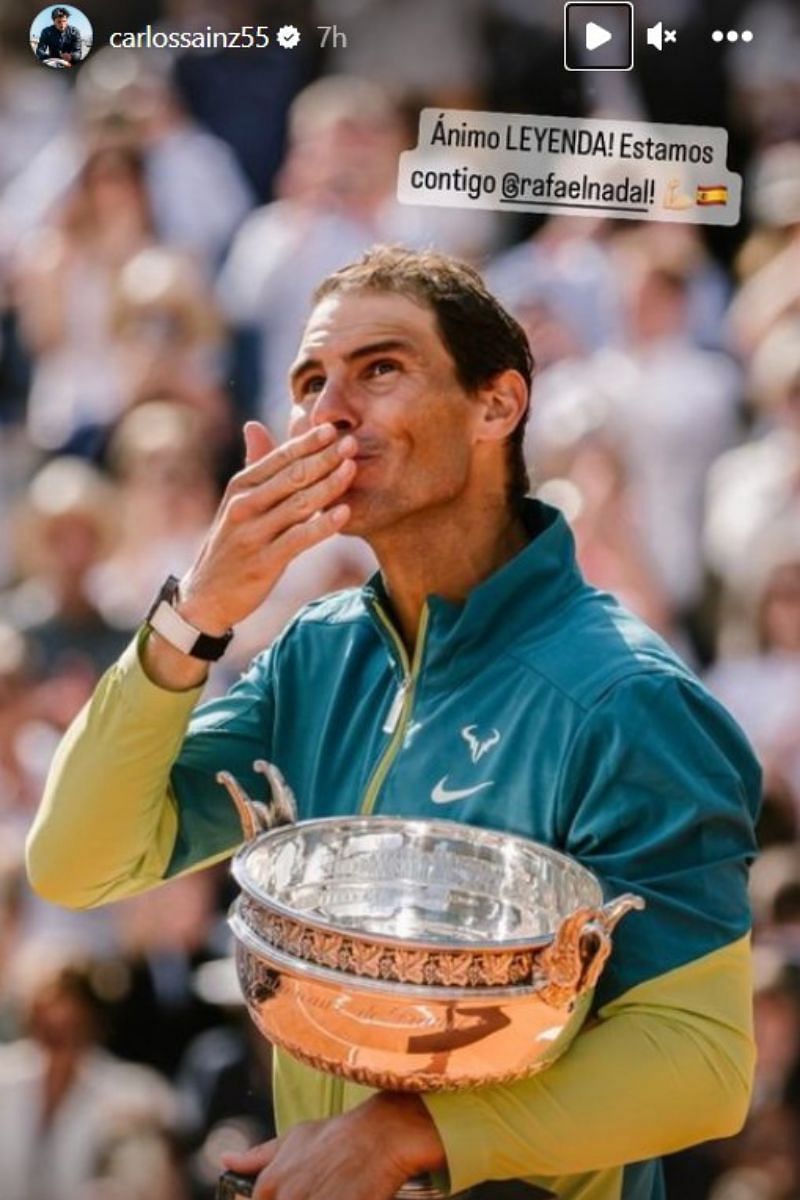 Similarly, motorsports racing driver Carlos Sainz has always been a dear admirer of Rafael Nadal's stellar career, and the Ferrari driver has never been shy about applauding him. A year ago, he revealed that the 36-year-old had been a role model for him.
"I'm Carlos Sainz. But I have role models: Rafa Nadal, and Alonso for grit. My dad, of course. [He's an] example on and off the field. For his desire to win, for the respect of the opponents," Sainz said.
Thus, when the Spaniard announced his withdrawal, the 28-year-old posted a picture of him in his Instagram story with the caption "Ánimo LEYENDA! Estamos contigo". It translates to:
"Cheer up LEGEND! We're with you @rafaelnadal!"
Nadal played his last match in January, almost five months ago. The 14-time French Open winner was sidelined for the whole clay season, and his return this year seems highly unlikely. The Spaniard also stated at his latest press conference that the injury he picked up at the hardcourt Major hasn't evolved in a favorable manner.
When can fans expect Rafael Nadal to return to action?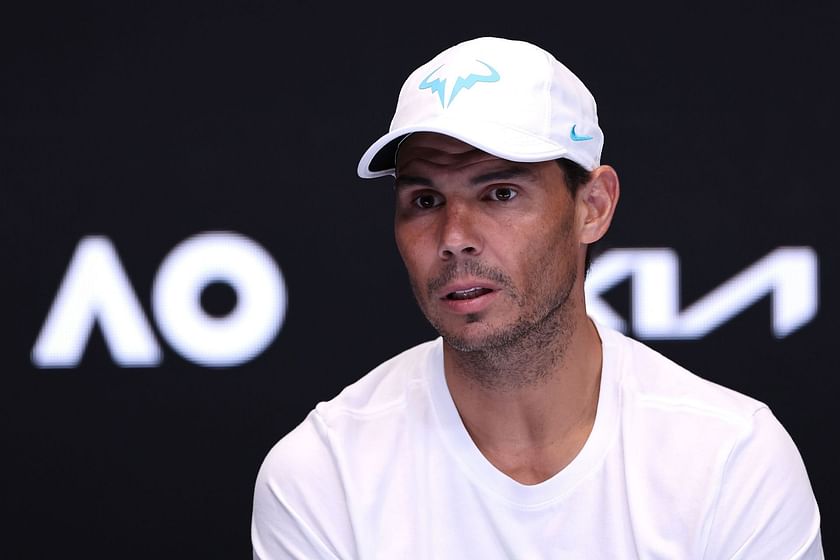 Rafael Nadal hasn't revealed any hints regarding his exact return date. The 22-time Grand Slam winner made it clear that he'll be back in action only when he gets physically fit to play because he wants to be utterly prepared for the game.
However, fans can witness a potential comeback for the Spaniard at the Davis Cup. He might return as the captain of Spain for the premier international team event for one final hurrah.
"I am going to try to regenerate my body. I'm not going to set a return date. When I'm ready, I'll try to be there. The Davis Cup, at the end of the year, can be an objective. And try to face next year with guarantees in what I think will be my last year," Rafael Nadal said in his press conference.
What is the foot injury that has troubled Rafael Nadal over the years? Check here