The 2023 Grammy Awards created great buzz not just in the music world but also in the tennis world as Coco Gauff, Chris Evert, and Boris Becker, among others, reacted to some of the biggest moments on an epic Sunday night in Los Angeles.
American superstar Beyonce's record-breaking 32nd Grammy win, Viola Davis' award that earned her the EGOT honor, and a hip-hop mix featuring some of the biggest names in the music industry caught the attention of some of tennis' superstars.
Coco Gauff lauded Beyonce, who won the award for best dance/electronic album for her album Renaissance and thereby clinched the record for most Grammy awards won by the same artist.
"Queen," Coco Gauff wrote on Instagram, with a picture of Beyonce.
The world No. 6 was also quite thrilled by the hip-hop mix, featuring the likes of Lil Wayne, Queen Latifah, Salt-N-Pepa, Missy Elliott, and Run-DMC, among other stars, who celebrated the 50th anniversary of hip hop with a high-octane performance.
"This performance had me LIT. Watch it on YouTube if you have to. Had all my favs," Gauff wrote, reacting to the performance.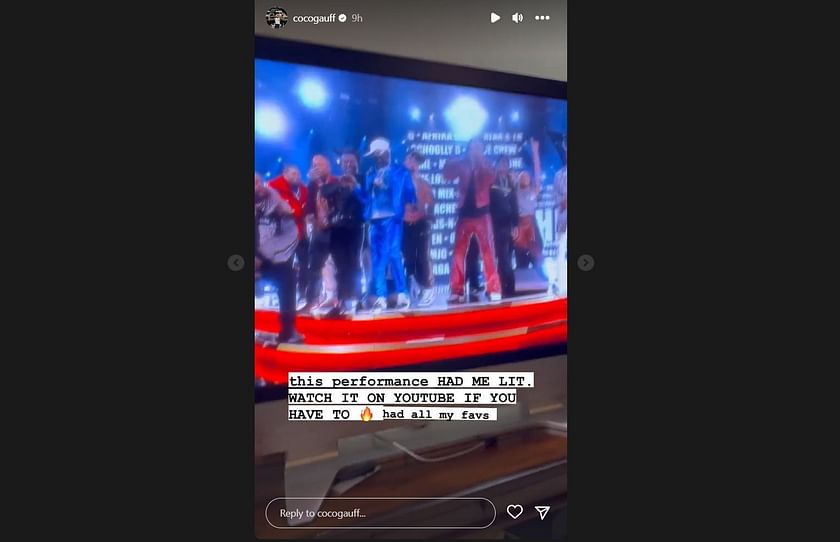 Six-time Grand Slam doubles champion Rennae Stubbs also thoroughly enjoyed the hip-hop performance as well as singer Lizzo's solo performance, among other big moments on the night.
Meanwhile, tennis legends Martina Navratilova and Boris Becker expressed their admiration for Viola Davis, who completed the EGOT by winning her first-ever Grammy on Sunday night. EGOT is a huge honor bestowed upon those who complete the 'Grand Slam' in the world of entertainment by winning an Emmy, Grammy, Oscar and Tony Award each.
"Viola Davis earns coveted EGOT- congrats, my hero!!!" Navratilova wrote on Twitter.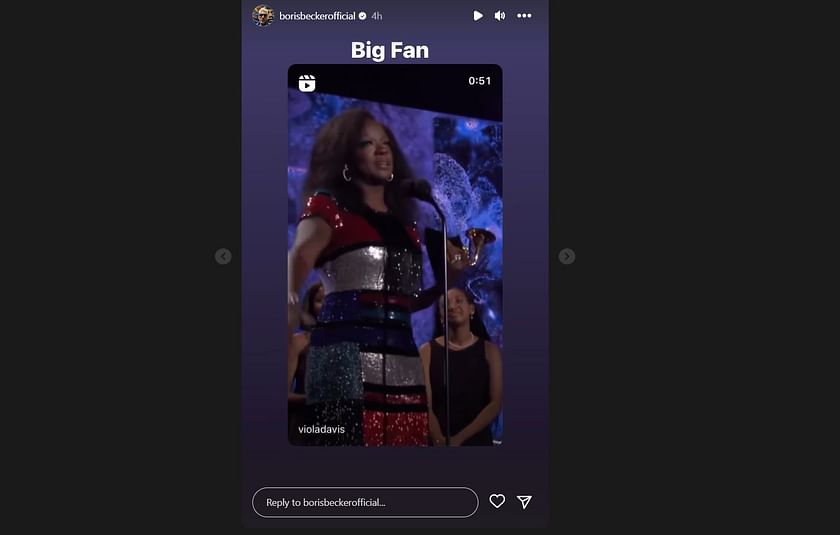 Chris Evert also enjoyed a fun Grammy night, particularly Smokey Robinson's performance.
When Coco Gauff revealed her love and fandom for Beyonce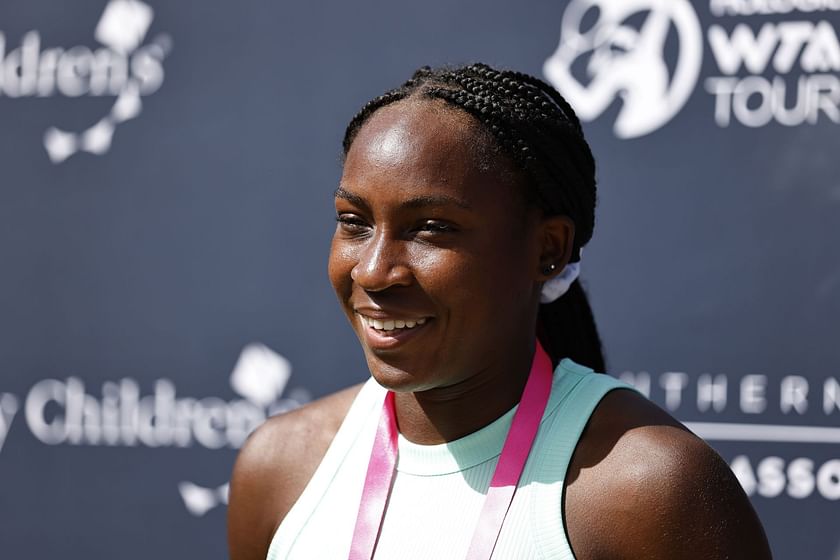 Back when 15-year-old Coco Gauff beat Venus Williams on Centre Court at Wimbledon in 2019 and became an overnight sensation, she was particularly thrilled to receive one among the many congratulatory messages. The said message was from Beyonce's mother, Tina Knowles. Gauff revealed her excitement upon reading the message and expressed hope for Beyonce as well to know who she was.
"The most unexpected message I received wasn't really a message," Gauff said after her win. "Miss Tina Knowles, Beyonce's mum, posted me on Instagram. I was like screaming.
"I don't know, I hope Beyonce saw that. I hope she told her daughter about me because I would love to go to a concert."
The 18-year-old also recently reacted to the news of Beyonce's World Renaissance Tour being held later this year, which is set to be her first world tour in seven years.
Edited by Aayush Majumdar