Coco Gauff's impressive performance during third-round win over Mirra Andreeva at the 2023 French Open earned praise from celebrated actor Samuel L. Jackson.
Gauff started the match well, serving for the opening set at 5-4, 30-0. However, Andreeva fought back well to force a tiebreak and clinched the first set 7-6(5). The American then raised her level to secure the second and third set, winning 6-7(5), 6-1, 6-1 in two hours and 3 minutes to reach the fourth round in Paris for the third consecutive year.
The 2022 runner-up's performance earned praise from Samuel L. Jackson on social media.
"Dope display today! Big Up," Jackson tweeted.
Coco Gauff shared her appreciation for Jackson's praise, responding with fist bump emojis.
"I don't need to be praised because of my age, I prefer just to be praised because of my game" - Coco Gauff after French Open 3R win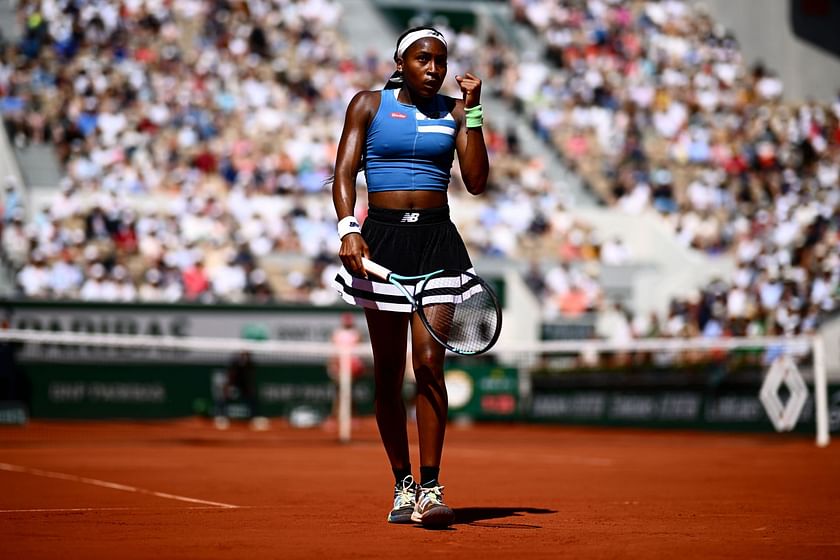 Coco Gauff's clash with 16-year-old Mirra Andreeva marked the first time the American competed against a player younger than herself in a Grand Slam tournament.
During the post-match press conference, Gauff was asked whether she felt that too much focus was placed on young players' ages by the media and analysts. The 19-year-old responded by admitting that the excessive attention tiresome.
"Age is important to mention sometimes, but as a player and going through it, yes, it gets a little bit annoying. Because I feel like I'm the type of person I don't need to be praised because of my age or anything. I prefer just to be praised because of my game, not because of things I'm doing at whatever age," Gauff said.
The World No. 6 emphasized that her opponent's age is not on her mind when she takes the court. She said that both herself and Andreeva were focused on their performances rather than their respective ages.
"When I'm on the court, we're not thinking about our age. I don't think she (Andreeva) was thinking, Oh, I'm only 16, and she's 19; she's older. If she was thinking that she wouldn't win a match because she beat people older than me. And at my age, I wasn't thinking about that, I was just thinking about playing the ball," she added.
Coco Gauff will be up against Anna Karolina Schmiedlova in the fourth round of the French Open. Schmiedlova defeated Kayla Day in straight sets, winning 6-1, 6-3 to book her spot against the American.
Edited by Siddharth Dhananjay