Japanese tennis player Miyu Kato and Indonesian doubles partner Aldila Sutjiadi were disqualified from the 2023 French Open on Sunday, June 4.
What started as a routine doubles match at Roland Garros descended into drama as the No. 16 seeds Kato and Sutjiadi were defaulted from their third-round match against Sara Sorribes Tormo and Marie Bouzkova. After a point in the second set, Kato innocuously smashed the ball that hit a ball girl on her head, leading her eyes to well up immediately.
Though Kato's actions were unintentional, they prompted chair umpire Alexandre Juge to issue a code violation and summon Grand Slam supervisor Wayne McKewen to the court.
Tournament referee Remy Azémar was also on the scene. After a prolonged discussion, Kato and Sutjiadi were disqualified, sending Bouzkova and Sorribes Tormo to the French Open women's doubles quarterfinals.
Kato later took to social media to apologize for her actions, while reiterating that she did not hit the ball girl intentionally. She also stated she had to forfeit both her prize money and her points, before acknowledging the support she had received.
"I would like to sincerely apologize to the ball girl, my partner Aldila&Team, & my supporters because of today's unfortunate mishap. It was completely unintentional. As a result, I am penalized by RG by forfeiting my prize money & points. I appreciate all your continued support," Kato wrote.
---
Miyu Kato and Aldila Sutjiadi's French Open default is not the most high-profile disqualification at Grand Slams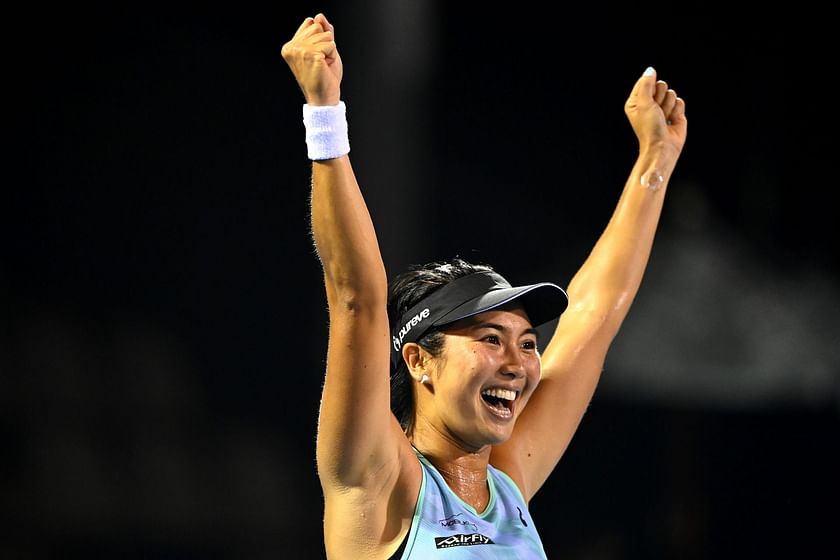 Miyu Kato and Aldila Sutjiad getting defaulted from the 2023 French Open is the latest but not the most high-profile disqualification at a Grand Slam.
Novak Djokovic was defaulted from his fourth-round match at the 2020 US Open against Pablo Carreno Busta. The Serb, trailing 6-5 in the first set, was sent home after he unwittingly hit a ball that made contact with a line judge's throat.
The Roland Garros women's singles on Saturday, June 3, saw a similar incident as Mirra Andreeva was awarded a code violation for knocking a ball into the stands that hit a spectator. The 16-year-old was lucky though, as she could have even been defaulted if umpire Timo Janzen had deemed it more serious.
Bouzkova and Sorribes Tormo will take on Ellen Perez and Nicole Melichar-Marinez in the quarterfinals on Tuesday, June 6. The latter will also be in action on Monday for her fourth-round singles match against 14th seed Beatriz Haddad Maia.