Emma Raducanu recently teamed up with HSBC UK to launch a campaign that aims to educate children on personal and financial resilience.
The campaign, called 'Fairer Tales', features a digital book that re-imagines classic fairy tales with modern, independent princesses who use their financial know-how to achieve their dreams.
The campaign is based on a book written by award-winning British children's author Emma Dodd, who has given a new twist to three fairy tales: Cinderella, Sleeping Beauty, and Rapunzel.
In these stories, the princesses do not rely on Prince Charming to save them but instead use their skills and knowledge to manage their money wisely and pursue their ambitions. The book also includes a foreword by Raducanu, who shares her personal journey and her advice for young savers.
Raducanu posted some pictures on Instagram on Thursday, September 21, in which she can be seen gifting Fairer Tales books to kids in a primary school in Brighton.
"Yesterday was wholesome with these cuties 🥺starting @hsbc_uk 's launch of fairer tales in a primary school and then going to play with these @lta youth girls in Brighton 🙏 days like this are so warming ♥️,"
The book is available online on HSBC UK's website, where children can read it for free or download it as a PDF. In addition, the campaign features a video on YouTube narrated by Raducanu and her tennis ball friend 'Ace', who introduce the stories and their lessons to the viewers.
---
Emma Raducanu talks about her positive approach to handling criticism and negativity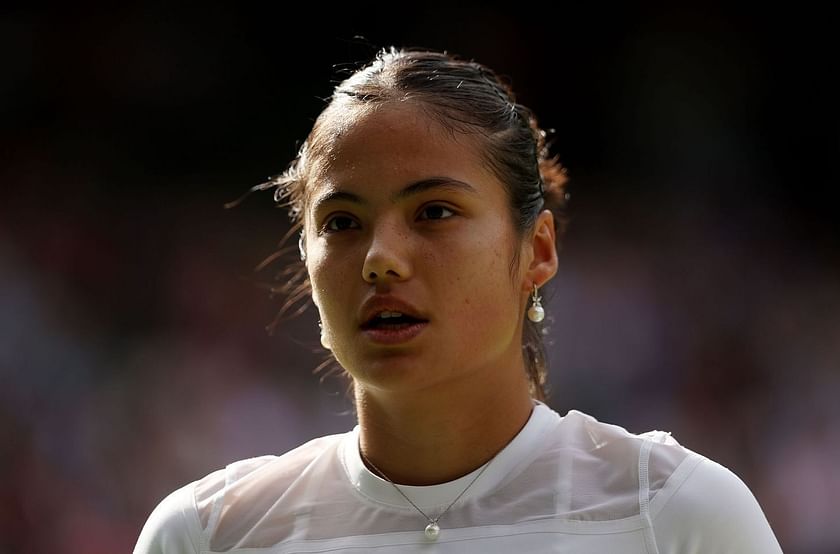 Emma Raducanu recently revealed how she takes criticism and negative feedback in a positive way.
Following her victory at the 2021 US Open, Raducanu has faced persistent injury issues, leading her to undergo minor surgeries on her wrists and ankle in May.
Throughout her early career, the 20-year-old has faced consistent criticism, primarily related to her frequent coaching changes and a series of disappointing results following her historic win at the Flushing Meadows.
During an interview with the BBC, Raducanu shared her optimistic perspective on negative feedback, stating that she views constant discussions about her, even when she's not present at events, as compliments.
"The fact they are still talking about me even though I'm not at these events is just a compliment. Someone told me 'worry when they are not talking about you'", Raducanu said.
Raducanu also shared an update on her return to the court.
"Next season I'll be back"
The Brit is currently ranked 214th in the world, with a career-high ranking of World No. 10. She has only played a total of 10 games this season with a W/L record of 5-5.
Emma Raducanu recorded her best performance of the season in Indiana Wells where she reached the fourth round, eventually losing to Iga Swiatek in straight sets.