Serena Williams' former coach, Rennae Stubbs, recently reacted to an amusing video featuring two cats who were responding to Novak Djokovic's ball-bouncing at the 2023 US Open final.
Djokovic achieved a historic victory at Flushing Meadows when he defeated Daniil Medvedev 6-3, 7-6(5), 6-3 at the iconic Arthur Ashe Stadium to secure his record-extending 24th Grand Slam.
With the win, the Serb became the first player with the highest number of Majors in the Open Era, surpassing Serena Williams' record of 23. He also joined the esteemed ranks of Margaret Court, sharing the record for the most Grand Slam singles trophies (24).
Recently, a video from the US Open final was shared on social media. In the video, a television screen displays a clip of Novak Djokovic bouncing the tennis ball just before his serve. Two cats can be seen sitting in front of the TV, hilariously attempting to catch the bouncing ball.
Rennae Stubbs re-shared the video on her social media, accompanied by the caption "Dcatovic," while also tagging the World No. 1.
"DCATOVIC 😂 😂 ," Stubbs captioned her Instagram story.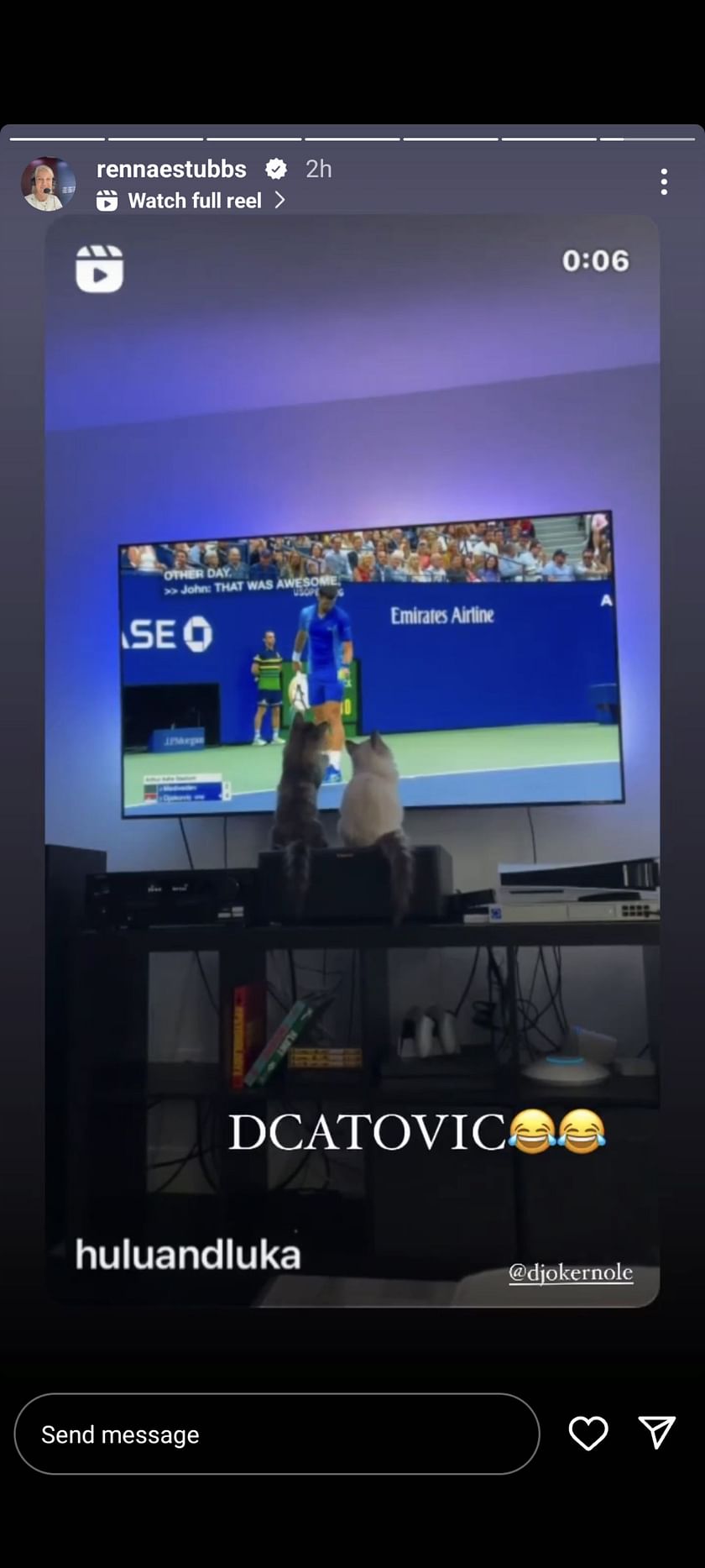 "I have a feeling 25-26 is in store for next year at least" - Greg Rusedski on Novak Djokovic's Grand Slam tally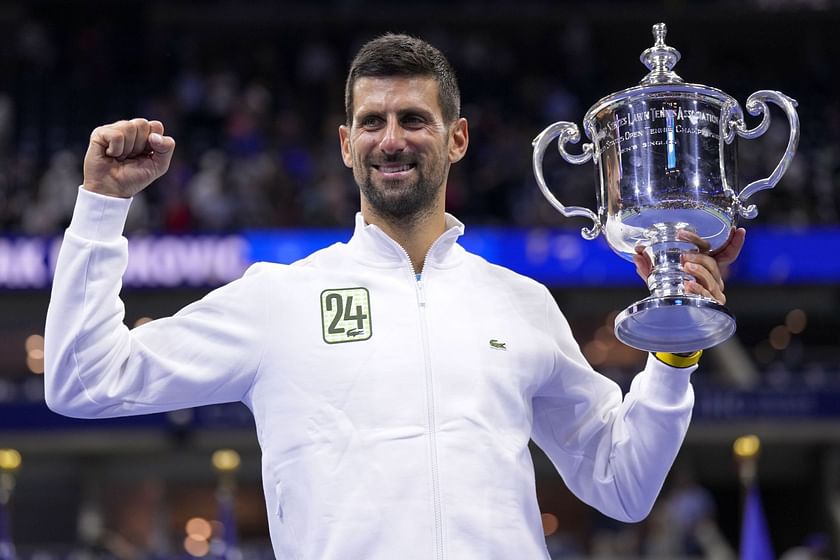 Following Novak Djokovic's historic US Open win, former player Greg Rusedski has suggested that the Serb has no intentions of slowing down in the near future.
In a recent episode of the Tennis Channel Inside-In podcast, Rusedski discussed the journey of the World No. 1 leading up to his triumph at the 2023 US Open. The Brit pointed out Novak Djokovic's performance at the Cincinnati Open, where he overcame extreme heat and successfully halted Carlos Alcaraz's pursuit of the title in the final.
"He was struggling with heat strokes during that match because it was really hot in Cincinnati. He knows how to manage those situations, took a little more time, had the trainer come out, won that second set, and then all of a sudden, he pushed his win to the third set," Rusedski said.
Greg Rusedski emphasized the mental strength of the Serb, stating that his triumph at the Cincinnati Open had a profound impact on his success at the New York Major.
"Novak knew how to handle bigger situations. That was the defining match that got him to win the US Open," he said.
The 1997 US Open finalist also commented that the 36-year-old has a strong chance of extending his Grand Slam streak next year, considering his most successful hunting ground on the tour — the Australian Open — is the Major up next.
"Novak will be very pleased about 3-4 Majors this year and number 24. But also, coming up next year he's got the Australian Open, his most successful Major, so I have a feeling 25-26 is in store for next year at least," he said.
Edited by Sudeshna Banerjee