Tennis fans have reacted strongly to the draw for the men's singles draw for French Open 2023.
The draw for the singles events at the clay-court Major was released on Thursday, with the men's singles competition having top seed Carlos Alcaraz and third seed Novak Djokovic in the same half.
As per the draw, Carlos Alcaraz could face Stefanos Tsitsipas in the quarterfinals while Novak Djokovic's potential opponent in the last eight could be Andrey Rublev. Last year's runner-up Casper Ruud could face Tommy Paul in the Round of 16 while Holger Rune could be up against Taylor Fritz in the fourth round.
Second seed Daniil Medvedev's potential opponents in the quarterfinals could be Jannik Sinner or Frances Tiafoe.
Several tennis fans took to Twitter to react to the French Open men's singles draw.
"Death, taxes, and RG never giving us a balanced draw on the men's side," one fan's tweet read.
One fan claimed that for the second year on the trot, the top half of the French Open draw had better players compared to the bottom half.
"For the 2nd year in a row, Men's Side at RG certainly feels more top heavy. 2022: Top Half - Nadal, Djokovic, Alcaraz, Zverev. Bottom Half - Tsitsipas, Ruud, Sinner, Medvedev. 2023: Top Half - Alcaraz, Djokovic, Tsitsipas, Rublev," a user's tweet read.
One fan claimed that Daniil Medvedev has received a favorable draw.
"That Rome title has done Med a lot of favours," the fan's tweet read.
Here are some more fan reactions:
---
Novak Djokovic and Carlos Alcaraz could lock horns in the semifinals of French Open 2023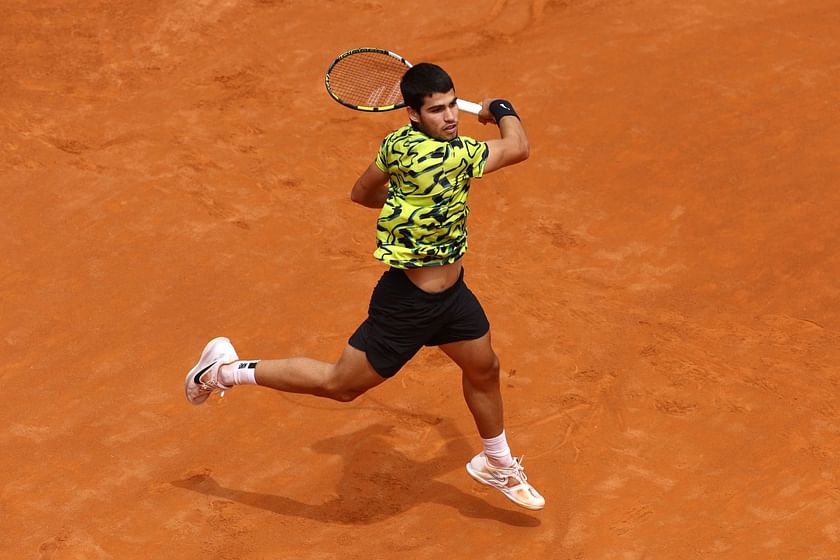 Novak Djokovic and Carlos Alcaraz could face off in the semifinals of the French Open as they are in the same half of the draw. Alcaraz suffered a disappointing third-round exit at the French Open but his short run was enough to reclaim the No. 1 ranking from Djokovic.
Djokovic slipped to third in the rankings after Daniil Medvedev triumphed in Rome, coupled with the fact that the Serb himself lost to Holger Rune in the quarterfinals.
This year's Roland Garros will be the first edition of the clay-court Major since 2004 that will not feature 14-time champion Rafael Nadal. Djokovic could surpass the King of Clay's Grand Slam tally (22) if he wins the tournament for the third time in his career.