Tennis fans have showered their love on Novak Djokovic, who has started a record-equalling 377th week at World No. 1 on Monday (February 20).
The 35-year-old already holds the record for most weeks at No. 1 by a male player. He has now gone level with WTA legend Steffi Graf for most weeks by any player - male or female - at the top of the sport.
Djokovic started his 374th week at No. 1 after winning a record-equalling 22nd Grand Slam singles title at the Australian Open last month. The Serb is now poised to own the outright record by any player at No. 1.
One fan hailed the 35-year-old's historic achievement by tweeting:
"When Djokovic broke Federer's weeks at #1 record, the media never gave him credit for it. Instead, they moved the goal post by comparing him with the WTA. Each time they put a new challenge in Djokovic's way, he answers by doing something more impressive. 377 and counting."
Another praised the Serb for standing tall in the era of 'strong' players like Roger Federer, Rafael Nadal, Andy Murray, Stan Wawrinka, and Juan Martin Del Potro:
"He's done it in the era of Federer, Nadal, Murray, Wawrinka, Del Potro and many other strong players. He basically spent more than 7 years at n.1 while competing against the likes of Federer, Nadal etc... That should be taken into account, it adds way more value to his record."
Here are some of the other reactions:
Another took a dig at the ATP for freezing the rankings when the tour remained suspended during the COVID-19 pandemic in 2020:
"And if the corrupt ATP did not freeze points during Covid and forcefully taken him from #1 spot last year, he would have been at 400+ weeks now."
The 22-time Major winner has a perfect 12-0 record this year, having also won the Adelaide International 1 last month.
---
"I think he'll win a few more Grand Slams" - Bjorn Borg on Novak Djokovic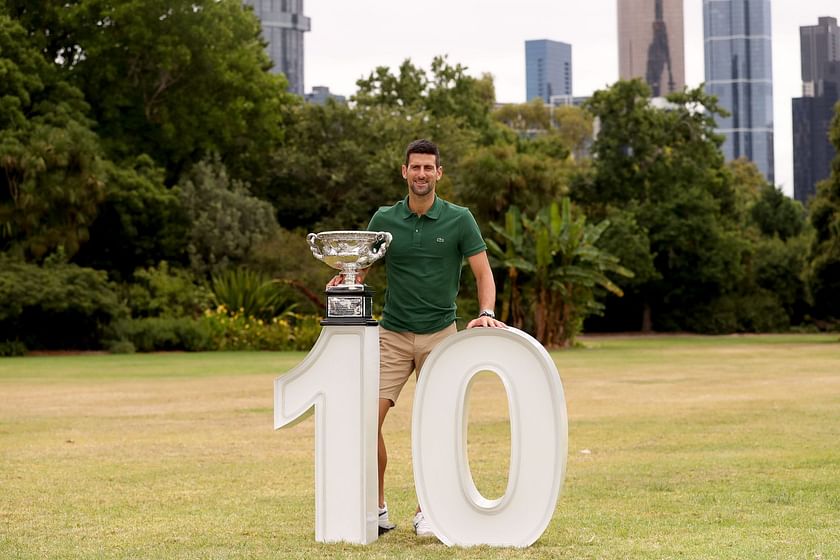 Despite enduring an injury-riddled build-up, the Super Serb dropped one set en route a 10th triumph at Melbourne Park.
Tennis legend Bjorn Borg has hailed the 35-year-old for his insatiable appetite for success as he tipped him to win a few more Grand Slams. The Swede said:
"Djokovic is fit and he's eager to play. He has three to five more very good years of tennis in him. He wants to break all the records and set new records. I think he'll win a few more Grand Slams. I wish him the best. I have never seen a player spend so much time on a tennis court. He's one of the greats. He commits so much time to his game. It's unbelievable."
The World No. 1 is next expected to be in action at the Dubai Tennis Championships, which starts on February 27.