Emma Raducanu, who rose to prominence with her historic victory at the 2021 US Open, recently stated that her parents taught her the value of money, citing the same as the reason for her not spending extravagantly.
The Brit has been confined to the sidelines ever since, sustaining a series of injuries during her time on the WTA Tour. Furthermore, she suffered a crushing first-round defeat at the hands of Alize Cornet during her campaign in the New York Major in the previous season's edition.
However, Raducanu has minted a colossal amount of money owing to her laudable performances before her injury concerns and the numerous sponsorships that followed.
During a recent interview with The Times, the former British World No. 1 expressed how her upbringing factored into her spending her fortune wisely.
"I wouldn't say I'm a lavish spender," said the 20-year-old. "My parents really taught me about the value of money and not to spend or splurge, and that's become really useful for me growing up."
Previously, Emma Raducanu shared a positive update regarding her recovery journey and comeback to the tour. The 20-year-old stated she is expecting to return to the sport in 2023 and expressed facing challenges while witnessing all the Grand Slams pass by.
"Next season I'll be back. This season all the slams were finished so it was difficult to watch them go by but I was trying to stay in my lane as much as possible and keep focused on my recovery," spoke Raducanu.
The Brit last appeared in the 2023 Porsche Tennis Grand Prix in Stuttgart, where she bowed out in the opening round against Latvia's Jelena Ostapenko.
---
Emma Raducanu - "The fact they are still talking about me even though I'm not at these events is just a compliment"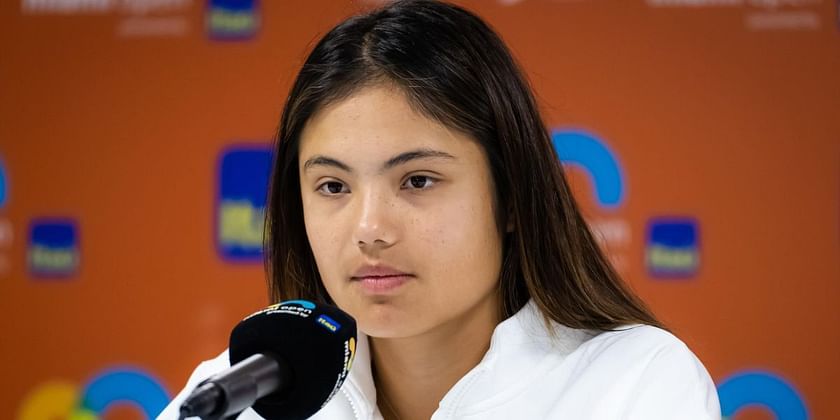 Emma Raducanu recently addressed her optimistic approach to negative feedback and criticism. In an interview with the BBC, the Briton was asked about her approach to critics.
In her response, the 20-year-old highlighted her positive outlook on the dismissive feedback from the tennis community.
She also claimed that she considers the negative feedback and discussions about her, despite her sabbatical from the sport, as compliments.
"The fact they are still talking about me even though I'm not at these events is just a compliment. Someone told me 'worry when they are not talking about you'," Raducanu said in an interview with BBC.