Roger Federer recently made headlines merely by appearing at the MET Gala in New York, where he was one of the co-hosts.
The 20-time Grand Slam champion was once again the epitome of class at the event as he donned a classic tuxedo made by Dior along with dress shoes.
Federer shared a video on Instagram where GQ's Jim Moore talks about the tux designed for him that had a French fabric.
"I wanted you to be in something really classic and I wanted to go double-breasted because we hadn't done that in a while. I wanted the fabric to be very French and have a little shine to it," Moore said.
This year's MET Gala celebrated the work of fashion designer Karl Lagerfeld, who passed away in 2019, and Roger Federer's tux had some of the German's sketches custom-printed inside as a homage to him.
The print, which Jim Moore described as "subtle but really special", could be found nowhere but on Federer's jacket, which he wore to the MET Gala.
"The thing that was the homage to Karl (Lagerfeld) was to actually recreate some of his sketches, actually go in the archives and have the linings custom-printed. Again, subtle but really special, the pocket squares are the same silk as the inside. This print can be found nowhere, it was just made for this one jacket for Roger Federer," Moore said.
"I couldn't be more honored to have co-hosted this year's Met Gala"- Roger Federer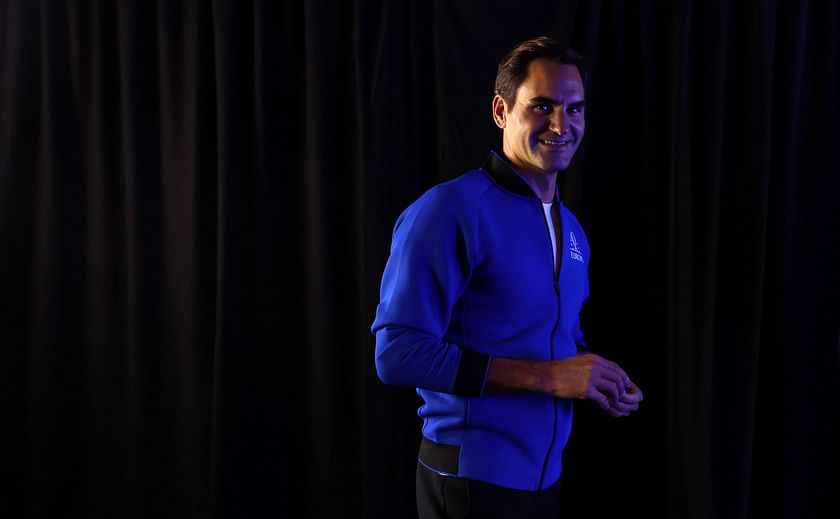 Roger Federer wrote about his experience at this year's MET Gala, claiming that it was an honor for him to co-host the event alongside Dua Lipa, Michaela Coel, and Penelope Cruz.
"I couldn't be more honored to have co-hosted this year's Met Gala. It was an unforgettable experience and so much fun hosting alongside the talented and amazing @dualipa , Michaela Coel, and @penelopecruzoficial," Federer wrote.
"Thank you, Anna Wintour for inviting me. You have created the most incredible event for the benefit of the @metcostumeinstitute. The massive impact this has had on the @metmuseum and all of New York City is just out of this world," he continued.
Federer added that he was able to wear an outfit that paid homage to Karl Lagerfeld and thanked the designers for creating his tux.
"I am happy i was able to wear an outfit that represented the immense impact Karl had on the fashion industry. His sketches remain iconic, and his creative influence on fashion is undeniable. A very special thank you for your incredible help and work @jimmooregq , @mrkimjones and @dior for creating this moment and tuxedo," the Swiss said.