American tennis sensation Frances Tiafoe recently opened up on how he wants to add some "flavor" to tennis.
Tiafoe began his 2023 season on a positive note as his team, the USA, won the inaugural 2023 United Cup mixed-gender team tournament. The American then competed in the ongoing 2023 Australian Open in an attempt to win his first Grand Slam title.
He defeated Daniel Altmaier and Shang Juncheng in the first two rounds. However, his run was eventually cut short by Russian Karen Khachanov in the third round.
Following that, Frances Tiafoe was featured on GQ's list of "7 Young Stars Poised to Take Over Tennis." The 25-year-old also spoke with the magazine about how he wants to add "flavor" to tennis, a sport he considers "posh" and "prissy."
"I want to change the way the game's looked at. You get this, Tennis is posh, prissy, a country club sport, I want to bring some flavor to the game," Tiafoe said.
---
"I don't know where his body is at, but he is an absolute legend" - Frances Tiafoe on Rafael Nadal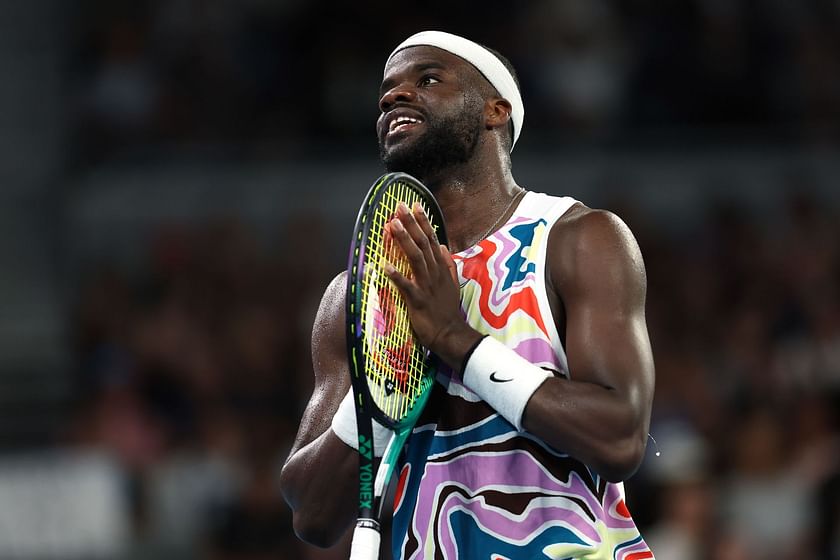 Frances Tiafoe commented on compatriot Mackenzie McDonald's win over defending champion Rafael Nadal in the second round of the 2023 Australian Open.
In a press conference, he stated that before the match, he told McDonald that it was his shot to join the list of Americans who have beaten the Spaniard. This included Taylor Fritz, Tiafoe himself, and Tommy Paul.
"I think it's been a question mark how Rafa has been feeling for a little bit now. I told Mackey, Listen, you could join the three amigos, you know: me, Fritz, and Tommy. We all got him. I don't know if you want to join it," Tiafoe said.
He went on to say that he was happy for McDonald since victories over the likes of Rafael Nadal don't come easily. He claimed that it will be a story he can tell his grandchildren someday.
"Also, I told him, You're going to be in a position to win today. You can win today. Sort of seeing how he feels, I'm happy for Mackey. GOAT wins don't come easy. Something to tell his grandkids one day, and you have to be happy for that guy," Tiafoe said.
If his compatriot had not defeated Nadal in the second round, Frances Tiafoe could have had a rematch with the Spaniard from the 2022 US Open. He defeated the 36-year-old back then. Speaking about it, the American stated that he would have loved to have a rematch as the previous encounter with Nadal "changed his life."
"Selfishly, yes, I would have loved that matchup again because beating him in New York that day definitely changed my life," Tiafoe said, adding, "I mean, again, I mean, it's tough. Rafa has been running around doing this for a long time. I don't know where his body is at, but he is an absolute legend."